The U.S. Is Going to Help Try to Find the Still-Missing Nigerian School Girls
President Obama pledges immediate, on-the-ground support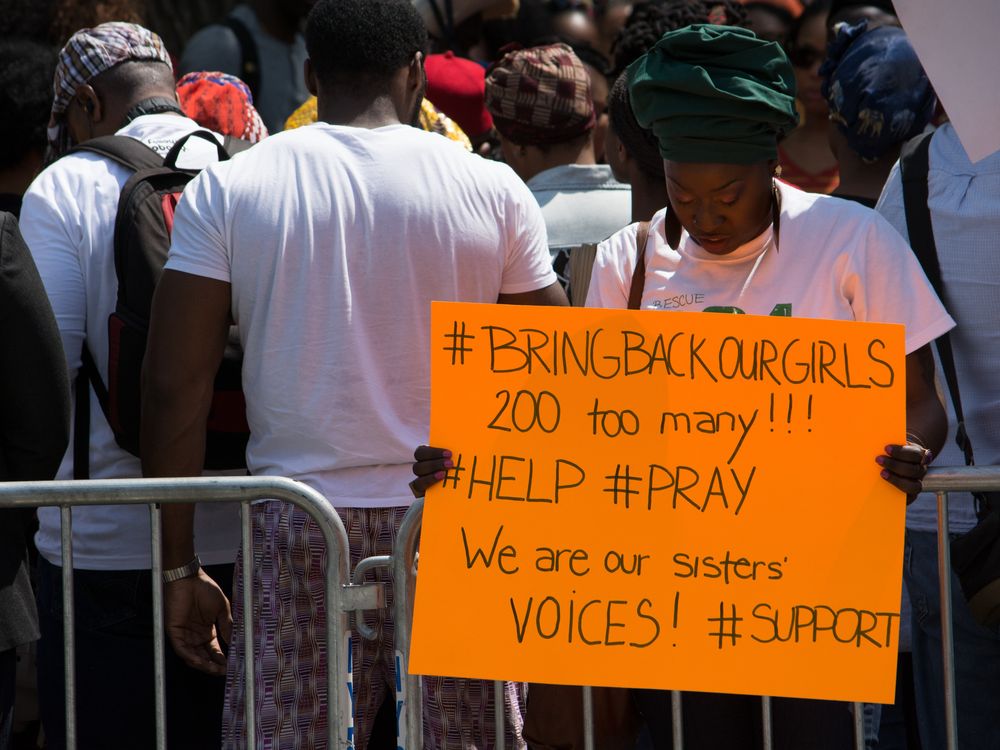 Nearly 300 Nigerian girls have been missing since April 15, when members of the Islamic extremist group Boko Haram abducted them from their school.
Despite efforts of the Nigerian military and armed citizen volunteers, the girls have not been found. And, as the Associated Press reports, some Nigerians are getting impatient with the government's efforts and have organized protests in major cities, saying Nigerian President Goodluck Jonathan is "insensitive to the girls' plight."
On Tuesday, President Obama announced that the U.S. will get involved in the hunt, and, according to the Washington Post, the Nigerian government has accepted that offer. Here's more on what that assistance will entail, from the Washington Post: 
The technical experts, including a team to be put together by the U.S. Embassy in Abuja, the Nigerian capital, will include U.S. military and law enforcement personnel skilled in intelligence, investigations, hostage negotiating, information sharing and victim assistance, as well as officials with expertise in other areas, White House spokesman Jay Carney said.

The U.S. was not considering sending armed forces, Carney noted.
President Goodluck Jonathan did not acknowledge or accept previous offers of assistance from the U.S. to help find the girls, the Washington Post notes. President Obama said that finding the girls is the priority, but that "we're also going to have to deal with the broader problem of organizations like this that ... can cause such havoc in people's day-to-day lives."
Meanwhile, on Monday night, members of the terrorist group murdered around 300 citizens in a town in Borno State, and abducted another 11 girls, the Nigerian newspaper Punch reports. There have been reports from people living along the border that all of the girls have been taken to Chad or Camaroon, AP says, and that around two dozen of them are ill, while two have died from venemous snake bites.
Members of Boko Haram have threatened to execute the girls if searches are not called off, to marry them or to sell them off. Those girls who were Christians have reportedly been forced to convert to Islam.