As U.S.-Cuba Relations Warm, This Long-Dead Author Benefits
A new conservation facility is on its way to Hemingway's home near Havana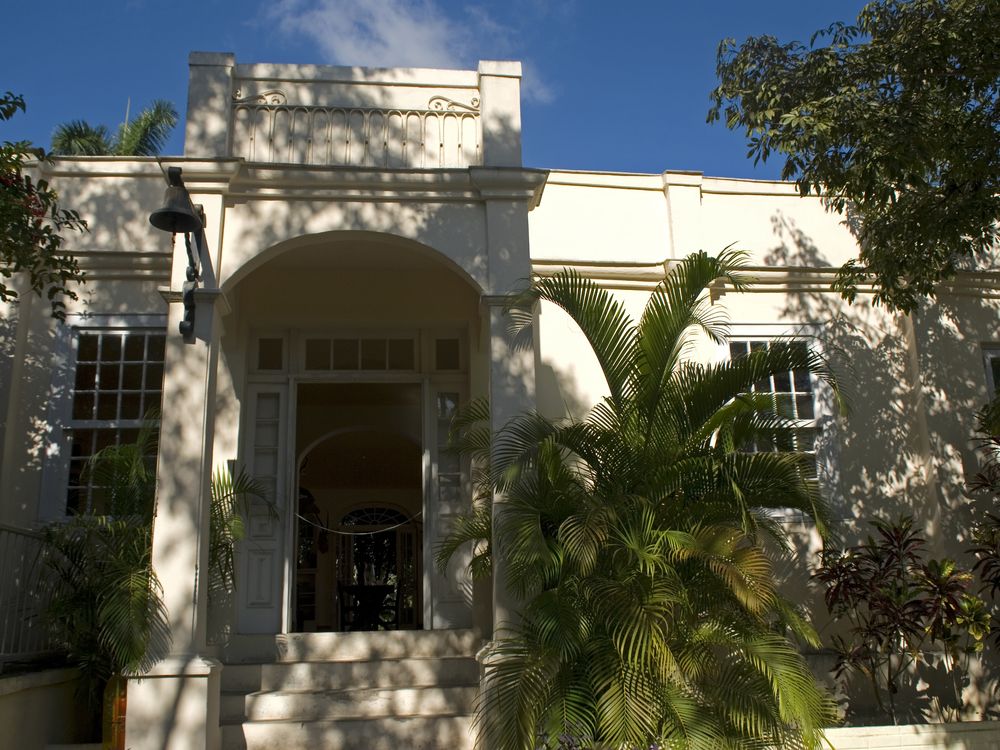 When Ernest Hemingway lived near Havana, Cuba, he wrote, wined and witticized in a house called Finca Vigía. But though the place where he wrote For Whom the Bell Tolls and The Old Man and the Sea holds a legendary place in literary history, it has fallen into disrepair. Until now, that is: As the Associated Press reports, normalizing relations between the U.S. and Cuba are fueling a movement to save Big Papa's Cuban hideaway.
Hemingway lived off and on in Cuba for decades. The house is tucked away in San Francisco de Paula, a town about 10 miles east of Havana. It came by its name honestly—"the lookout house" is an airy villa with plenty of island views. It was purchased by the author in 1940 when he decided he wanted to live and write there. He did so on and off for decades, developing a close relationship with locals in the process. He even received his Nobel Prize for Literature at the house, then donated the medal to the Cuban people.
At Finca Vigía, Hemingway wrote standing up at his typewriter. He bred cats and fighting cocks and drank innumerable bottles of whiskey. "I live in Cuba because I love Cuba," he told Robert Manning, the executive editor of The Atlantic, when Manning visited him in Cuba in 1954​.
Cuba loves Hemingway back—to this day, islanders are intensely proud of the literary giant's Cuba connection. But the Cuban government, who took over Finca Vigía after Hemingway's 1961 suicide, did not maintain the property. Even though Hemingway's widow was able to bring select personal items along with 200 pounds of documents out of the house after his death and freely gave the property to the Cuban people, the museum that was immediately established in the house languished. As the Associated Press explains, the government neglected the property even though it contained countless artifacts and even tens of thousands of letters, books with handwritten annotations and photos. The house was even listed as one of America's 10 most endangered historic places by the National Trust for Historic Preservation.
In the last 12 years, a concerted international effort (including the labors of the likes of home improvement expert Bob Vila at the house, itself) has shaped up the house itself, and the Finca Foundation has begun to preserve and digitize the rare artifacts Hemingway left behind. Now that Cuba has opened back up to the U.S., reports the AP, shipping containers filled with preservation and construction materials have arrived at the estate and are being used to create a new conservation facility.
Papa may be gone, but he hasn't been forgotten—and perhaps the coordinated effort to save the home he loved will help other neglected Cuban landmarks one day get their due.