Exhibition to Bring Winslow Homer's Long-Lost Camera—and Photography—Into Focus
After four years of research, the new medium's impact on Homer's art will be explored this summer at Bowdoin College Museum of Art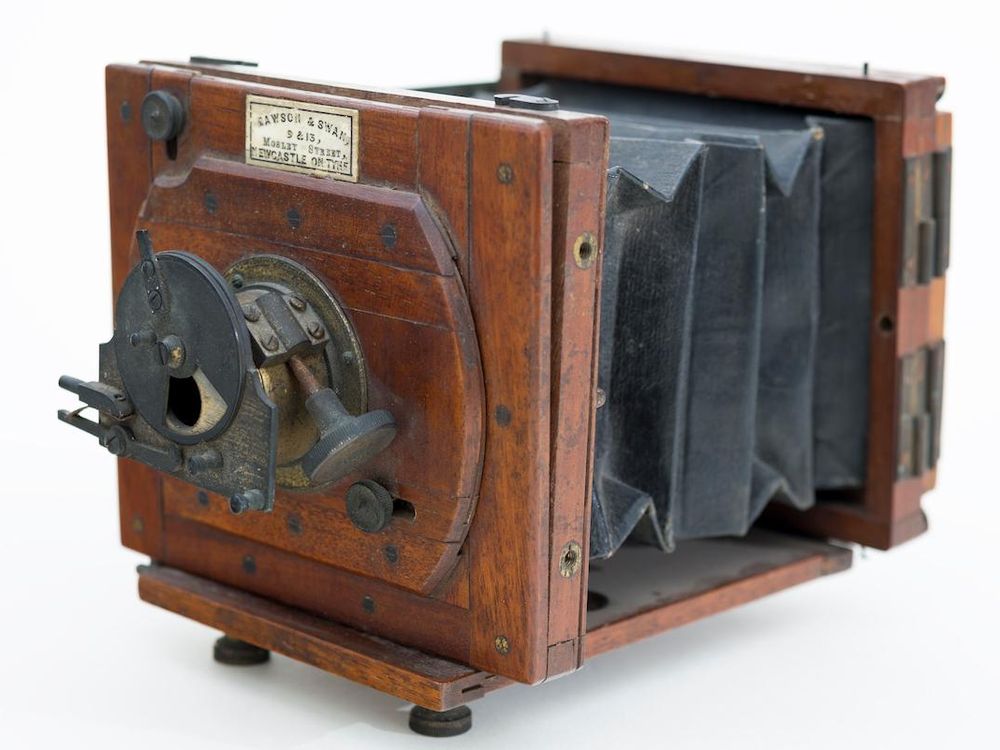 Winslow Homer, the prolific landscape painter and printmaker, is counted among the pantheon of America's greatest artists.
But it's his photography—a relatively unknown aspect of the 19th-century artist's famed career—that is the focus of an upcoming exhibition at Bowdoin College Museum of Art in Brunswick, Maine.
The exhibition, Winslow Homer and the Camera: Photography and the Art of Painting, which will open this summer, is featuring more than 130 objects, including 19 paintings, 17 watercolors, some 50 photographs, and perhaps most notably, one long-lost camera.
According to Judith H. Dobrzynski of The Art Newspaper, in 2014, Bowdoin received a phone call from a man named Neal Paulsen, who said he was in possession of a camera once owned by Homer. Paulsen lived just a short drive away from Prouts Neck, Maine, the town where Homer lived after returning to the U.S. following a two-year stint in Cullercoats, a remote fishing village in northern England​.
At first, curators were skeptical whether the quarter-size dry plate ​camera was really Homer's. After all, Frank H. Goodyear III, co-director of the Bowdoin College Museum of Art, told Dobrzynski they heard of similar claims from other people before.
But once they began researching the device, they identified persuasive evidence that suggested the camera was the real deal. For one, the camera was made by Mawson & Swan, a photography company located just ten miles from Cullercoats. Its wooden frame was inscribed both with a date of August 15, 1882— during the time Homer lived in the village—and Homer's own initials: "W.H." The camera itself was also, notably, designed for the professional, not amateur photographer. To add further evidence to the pile, Bowdoin's own archives of Homer's work contained photographs that were made in the same approximately 3- x 4-inch format of the camera.
"In Cullercoats, Homer is believed to have made photographic studies of one of his female models Maggie Storey, though these images are now lost," noted Doug Cook​ for Bowdoin News when the museum first acquired the camera in 2014. His older brother later gave Homer a Eastman Kodak #1 camera, which he is known to have taken on fishing trips to Florida and the Adirondacks.
While Homer never spoke about his photography, art historians posit that the medium made an important impact on his later artwork. Taking that into consideration, they make the case that Homer can be reconsidered as a "proto-Modernist," interested in how things appear, rather than a realist, the description he is most often labeled with.
Historically, scholars did observe a change in Homer's art after he left England. But what extent photography impacted his own work is only now becoming clearer. "It took the catalyst of the gift of the camera to get someone to focus on it," Brandon Ruud of the Milwaukee Art Museum tells Dobrzynski.
The Milwaukee Art Museum is currently showing a Homer exhibition of its own. Coming Away, which runs until May 20, is another re-exploration of Homer's legacy, the first major exhibition to look specifically at the artist's time abroad in Cullercoats, where at some point he'd likely have first picked up that quarter-size dry plate ​camera and captured a moment by exposing the sensitive emulsion that coated its glass plate to light.