Unesco: Don't Worry, Palmyra Is Still Authentic
The ancient city may have been destroyed, but it is still a treasured cultural site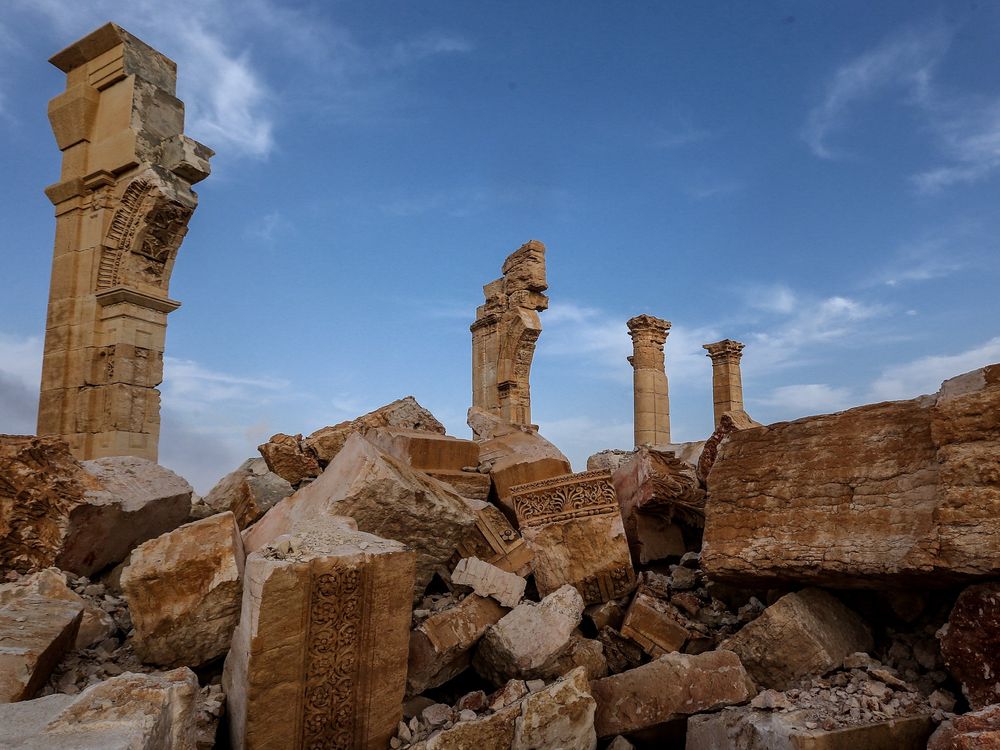 ISIS' wanton destruction of the ancient city of Palmyra in Syria could go down in history as one of the most infamous acts of cultural destruction of all time. But just because the site has been largely destroyed doesn't mean it's lost its value. The AFP reports that in a recent visit to the destroyed site, officials from Unesco insisted that the site is still important—and authentic.
United Nations cultural officials went on a tour to take stock of the damage suffered by the site during 2015 and 2016, when ISIS fighters took over, blew up its 2,000-year-old temple, sacked its triumphal arch and smashed priceless statues and artifacts. Despite reports that the ruins are in better shape than initially expected, the destruction of "The Jewel of the Desert" has become a symbol of the dangers civil unrest and ISIS' contempt for cultural icons present to the world's ancient heritage.
In a release about the visit, UN officials note that their trip was part of a rapid assessment mission designed to determine just what was destroyed and how badly it was affected. The cultural team, which was accompanied by UN security forces, found that the triumphal arch that defined the ancient city was "smashed to smithereens." They were unable to determine the status of the Temple of Bel or the Mamluk Citadel, which are still inaccessible. Now, Unesco will work on emergency measures to keep what remains of the ancient Syrian city—which has long been recognized by the agency as one of the ancient world's most important cultural centers—safe.
The AFP writes that after Unesco officials observed a moment of silence for the victims murdered by ISIS at Palmyra, they determined that despite the widespread destruction, the site "retains a large part of its integrity and authenticity." Just because it's been defaced by those who would obliterate Palmyra's proud cultural heritage doesn't mean it's not still important, officials said in another release about the mission. In the words of Unesco director-general Irina Bokova, "Palmyra is a pillar of Syrian identity, and a source of dignity for all Syrians."