Underground Railroad Safe House Discovered in Philadelphia
Preservationists say they have identified the home of famed black abolitionist William Still, who offered refuge to hundreds of freedom seekers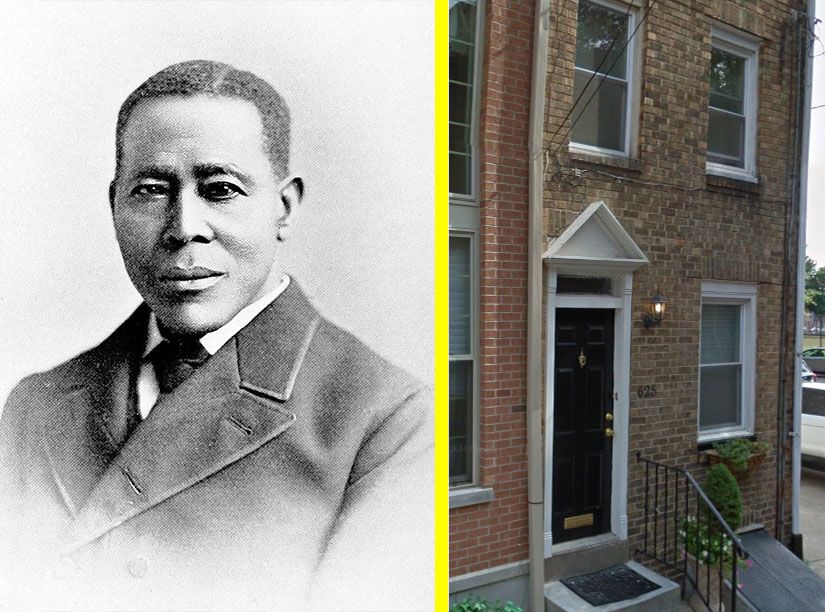 In the years leading up to the Civil War, the black abolitionist William Still offered shelter to hundreds of freedom seekers as they journeyed northward. His narrow house in Philadelphia served as an important stop on the Underground Railroad—and as Meagan Flynn reports for the Washington Post, a team of preservationists believe they have finally identified the home where Still and his wife Letitia once lived.
Earlier this month, the Philadelphia Historical Commission voted to include a row house on South Delhi Street (formerly Ronaldson Street) in the Philadelphia Register of Historic Places, which ensures that the property cannot be demolished or significantly altered. The house was remodeled in 1920, but experts say that the front marble steps appear to be the same ones that Still and many people escaping slavery would have stood on more than 150 years ago.
In their search for this important historic landmark, preservationists paged through many 19th-century maps and city records. Some of them identified the name of Still's street, but did not specify the house number. Then one of the historians, Jim Duffin, came across an 1851 newspaper advertisement for a dressmaking business "done in the best manner by Letitia Still"—which included her address.
"From my perspective, it's a huge discovery," Duffin tells Flynn. "The hardest problem of trying to retrieve the story of the Underground Railroad is finding documentation that the sites existed. This is one of the incredibly rare opportunities where we absolutely know that this site had a connection to the Underground Railroad because of its connection to Still."
According to a document nominating the house for inclusion in the Philadelphia Register of Historic Places, Still has been described as "second only to Harriet Tubman in Underground Railroad operations." The child of formerly enslaved parents, his father had purchased freedom, while his mother escaped enslavement. Still moved from New Jersey to Philadelphia in the 1840s and began working for Pennsylvania Anti-Slavery Society. He became a key player in the Society's Vigilance Committee, which helped those escaping slavery travel along a network of safe houses stretching from the Southern United States to Canada. Still was active in the Committee during a dangerous time for abolitionists; the 1850 Fugitive Slave Act had instituted harsh punishments for anyone discovered assisting freedom seekers.
In spite of the dangers, William and Letitia sheltered many fugitives in their home. Among those to seek refuge were Jane Johnson and her two sons, whose dramatic story of escape was broadcast across the nation. The Johnsons were taken to Philadelphia by slaveholder John Hill Wheeler, who was traveling to New York. As they were preparing to leave Philadelphia on a ferry, Still and another abolitionist, Passermore Williamson, rushed over to Johnson and informed her that she could become a free woman if she came with them. Williamson and several African-American dockworkers detained Wheeler while Still ushered Johnson and her children away to his home.
Williamson and Still were subsequently arrested, and news of their heroic actions helped stir up support for the abolitionist movement. Still later described Johnson's story, along with the stories of hundreds of others escaping slavery, in his 1872 book, The Underground Railroad, which is one of few firsthand accounts by African American abolitionists.
In a letter of support for the campaign to protect Still's house, historian Eric Foner said that in the midst of a nation-wide movement to take down controversial Confederate monuments, it is important to remember the importance of elevating sites that are significant to African American history.
"I prefer to add new historic sites to make the representation of history more accurately reflect our diverse past and present and to honor those who fought against slavery as well as those who went to war to defend it," Foner wrote, according to Jake Blumgart of Plan Philly. "Thus, designating the Still home as a historic property would be a statement… about what in our past we choose to honor and why."