UN Report Shows Refugee Numbers Have Hit a Historic High
More than 65 million people are now displaced from their homes due to extended wars and a lack of new solutions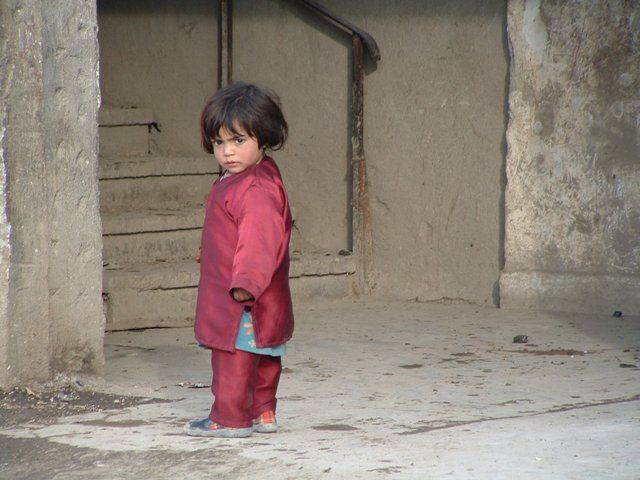 The number of displaced people in the world reached 65.3 million at the end of 2015, according to a new report released by the United Nations Refugee Committee (UNHCR). That's the first time the number has exceeded 60 million, the report finds.
To put 65.3 million people into perspective, it's a bloc larger than the population of Great Britain. Breaking down the numbers, the report found that of those displaced, 21.3 million people are international refugees, 40.8 million people are internally displaced persons (IDPs) and another 3.2 million people are asylum seekers. Half of the refugees are children.
"More people are being displaced by war and persecution and that's worrying in itself, but the factors that endanger refugees are multiplying too," United Nations High Commissioner for Refugees Filippo Grandi says. "At sea, a frightening number of refugees and migrants are dying each year; on land, people fleeing war are finding their way blocked by closed borders. Politics is gravitating against asylum in some countries. The willingness of nations to work together not just for refugees but for the collective human interest is what's being tested today, and it's this spirit of unity that badly needs to prevail."
According to the report, half of the world's refugees come from three nations: Syria, which has produced 4.9 million refugees, Afghanistan, which has produced 2.7 million refugees and Somalia, which has produced 1.1 million refugees.
In regards to internally displace persons (IDPs), Colombia is the highest with 6.9 million people displaced. The report explains that Colombia's increase in IDPs from 2014 came because "few IDPs returned to their habitual residences, and the Government reported 113,700 newly displaced people."
One of the key reasons that refugee numbers keep rising is because there's been a failure to find solutions for what to do with those displaced, as Caleb Lewis writes for Vox. With migrants and asylum seekers causing political instability in Europe and a backlash in the United States, most refugees end up living for years in low and middle-income countries that do not have the resources to support them, like Turkey, Pakistan, Lebanon and Ethiopia.
Countries like Lebanon, where one in every three people is a refugee, do not want to encourage more refugees to come, as Al Jazeera reports. 
"Our numbers are very large and today Lebanon cannot handle additional numbers," Hala El Helou, a Lebanese government spokesman tells Al Jazeera. "Having six million people in such a small territory is already a burden by itself."   
But UNHCR's report stresses that this is a long-term problem, and that Europe and other areas need to brace for more asylum seekers and long-term refugees.
"[Each] year UNHCR seeks to find a glimmer of hope in the global statistics we publish to show that the world is finding solutions to help heal the trauma refugees are living through on a daily basis," Grandi says. "But this year the hopeful signs are hard to find."