The UK May Implement a Near-Total Ban on Its Ivory Trade
Though the ivory trade was banned internationally in 1990, the UK permits the sale of items crafted before 1947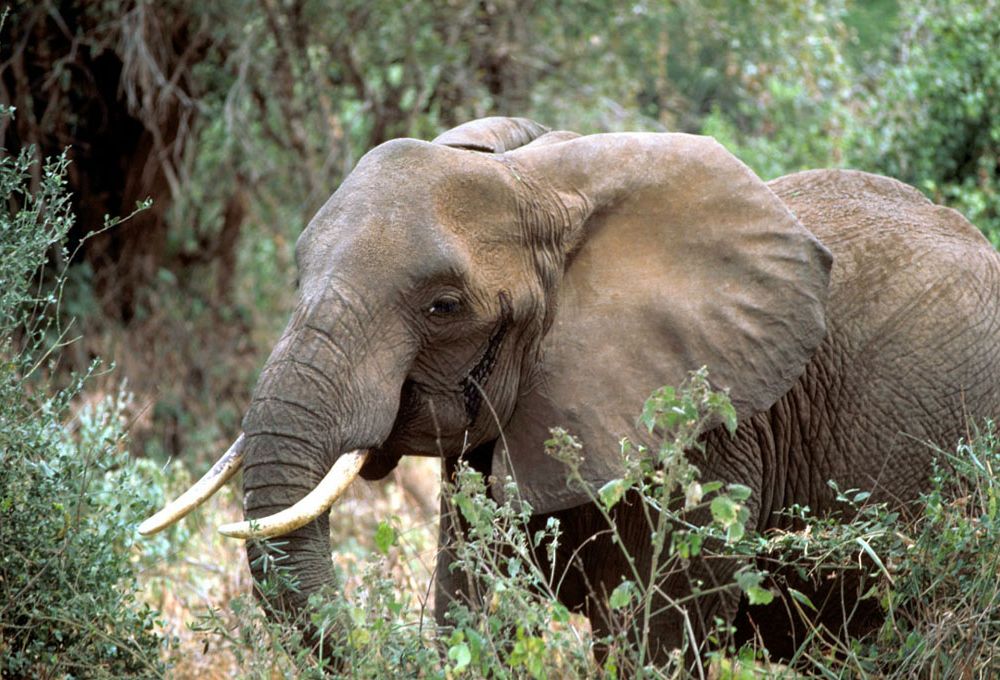 The United Kingdom is the world's largest exporter of legal ivory, but officials may soon crack down on the nation's ivory trade in an effort to protect threatened elephant populations. As Matt McGrath reports for the BBC, the government has launched a 12-week consultation to implement a near-complete ban of the sale and export of ivory items.
Commercial trade of ivory has been banned internationally since 1990, but the UK permits the buying and selling of "antique" ivory items produced before 1947. The sale of items created before 1990 is also permitted if the objects have government certification, reports the Guardian's Damian Carrington.
A 2017 report by the Environmental Investigation Agency found that some 36,000 ivory items were exported from the UK between 2010 and 2015—more than three times the amount exported by the United States, the second biggest player in the legal ivory trade.  The UK also exported more ivory items than any other country to China and Hong Kong, home to two of the world's largest markets for legal and illegal ivory.
Conservation activists say that ivory antiques, though shipped legally from the UK, fuel the demand for ivory products, which in turn leads to the slaughter of 20,000 African elephants each year. The legal trade can also provide a cover for the smuggling of illegal ivory, with vednors using ivory from recently poached African elephants to bolster their supplies.
The UK's new ban seeks to prohibit the sale of ivory crafted before 1947. The ban will, however, allow exemptions for four types of products: sales between museums, musical instruments, items containing a small amount of ivory, and "items of significant historic, artistic or cultural value," according to a statement by Environment Secretary Michael Gove, who announced the proposals.
Conservation groups, along with prominent figures like Jane Goodall and Stephen Hawking, have long been pressuring the UK government to impose a total ban on ivory sales. According to McGrath, officials may have been compelled to act now because the UK is scheduled to host a major conference on the illegal wildlife trade in 2018. "[I]t would be embarrassing if the UK was continuing to allow a domestic market in ivory while countries like China were moving to close theirs," McGrath writes, referring to China's pledge to implement a near-total ban of its ivory trade.
But Gove maintained that the ban was driven by concern for African elephants, which are being pushed to the brink of extinction by rampant poaching. "The decline in the elephant population fuelled by poaching for ivory shames our generation," Gove said in his statement. "The need for radical and robust action to protect one of the world's most iconic and treasured species is beyond dispute."