Two Maya Cities Found in Mexican Jungle
One of the sites was re-discovered after being lost for decades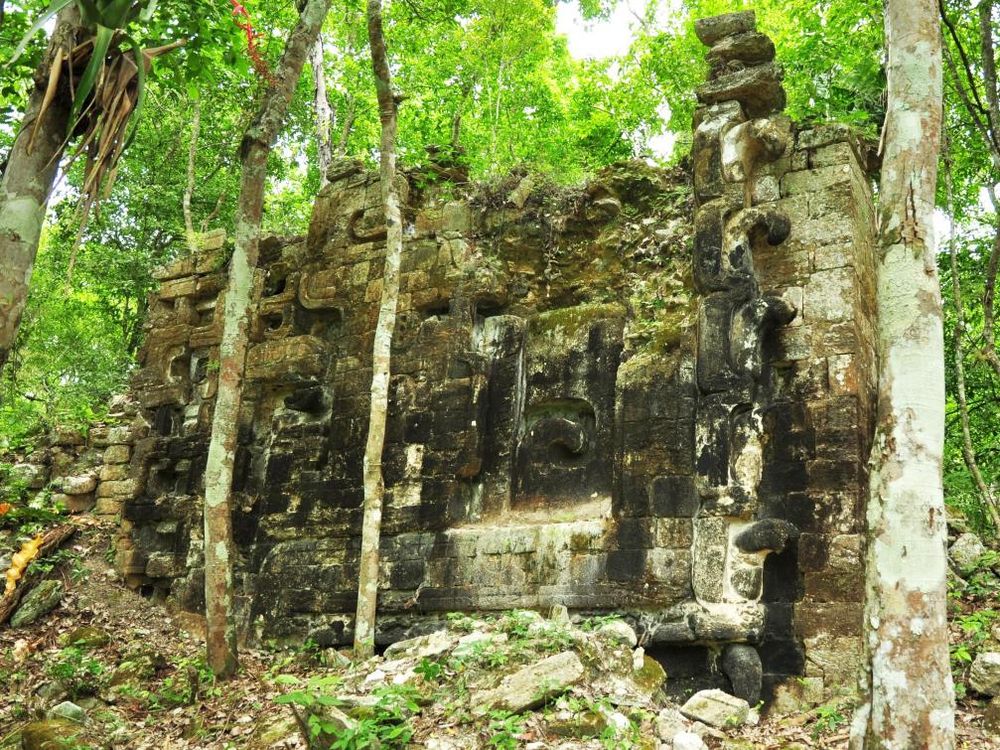 A team of Slovenian archaeologists have uncovered two Maya cities in the jungles of Mexico. The two cities, Tamchén and Lagunita, are located in the Calakmul Biosphere Reserve, which is the largest tropical forest reserve in Mexico and home to numerous Maya ruins and archaeological sites.
The jungle in that area is particularly dense and difficult to travel through, according to the History Blog, and the researchers had to rely on aerial surveys, local guides and geodesy to locate the ruins of the cities. 
One of the cities, Lagunita, had actually been discovered by researchers before. Back in 1970, an American, Eric von Euw, visited the site and drew some of its archaeological features. He never published his work, though, or noted the site's location. His papers are now held by the Peabody Museum of Archaeology and Ethnology at Harvard.  
"We found the site with the aid of aerial photographs," Ivan Šprajc said in a press release, "but were able to identify it with Lagunita only after we saw the façade and the monuments and compared them with Von Euw's drawings, which the renowned Maya expert Karl Herbert Mayer made available for me."
Šprajc, head of the Slovenian team, is on kind of a roll. He discovered another Maya city in the same area last year. 
Both Tamchén and Lagunita are large sites, featuring pyramid temples, stelae, plazas and other structures. The name "Lagunita" was given to that site by von Euw. The name of the second site, Tamchén, means "deep well" in the local dialect, and references the over 30 chultuns—large well-like holes used to collect rainwater—that were found in the city. Tamchén was likely older than Lagunita, with features that indicate it could have been settled as early as 250 A.D. 
Like other sites in the region, both cities were abandoned around 1,000 A.D. for reasons that archaeologists are still trying to decipher.