Two French Towns Are Battling Over a Saint's Remains
Should Saint Bernadette be laid to rest in the town she made famous…or the one she chose to live in?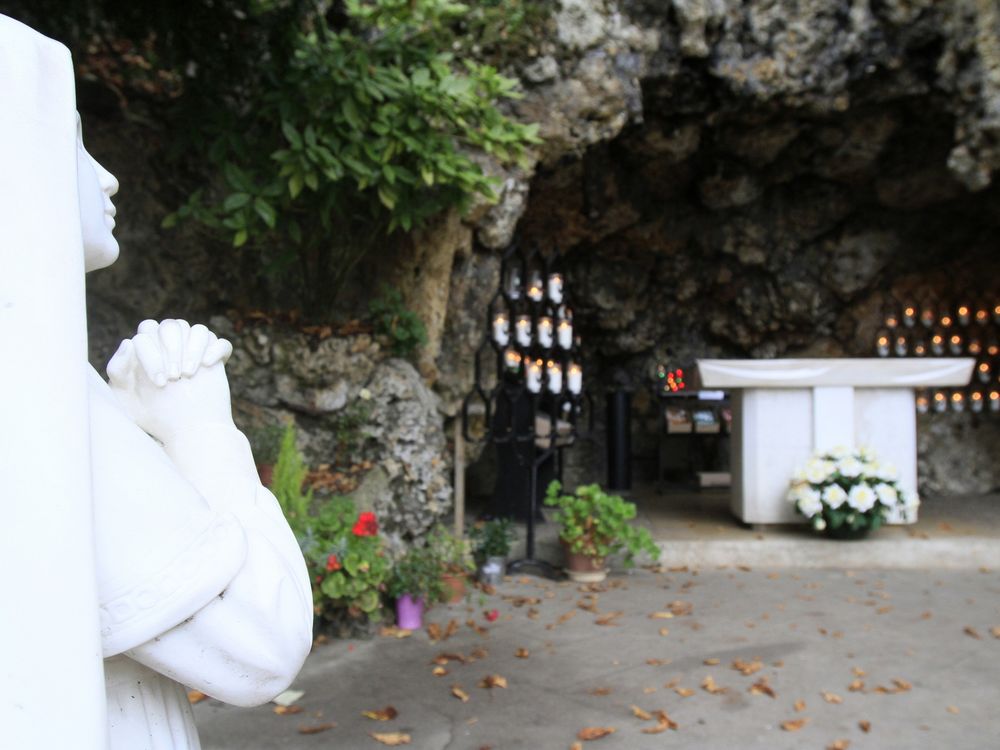 In 1858, a young girl named Bernadette Soubirous made an astonishing claim — she had been visited multiple times by the Virgin Mary. More than a century later, Bernadette has been canonized a saint and the spring and grotto where she had her visions is a pilgrimage site that draws six million visitors a year. And now, in the latest installment of her saga, her remains are the subject of a brewing battle over where her body should reside.
The AFP reports that the cities of Nevers and Lourdes are arguing over where to keep Bernadette's body. Though she is associated with Lourdes, where she saw the apparitions and where the pilgrimage site is located, her body is actually in nearby Nevers. Locals tell the AFP that Bernadette left Lourdes "under duress" because of overwhelming media pressure that followed her claims.
The story of Bernadette's body is just as dramatic as her claimed visions. After 30 years in the grave, it was exhumed and reportedly found to be so well-preserved that it was used as evidence that she was an "incorruptible" saint. Her body was then moved to a crystal casket at the convent in Nevers, where it is preserved to this day. But, as Atlas Obscura's Annetta Black reports, the body seen by the public isn't exactly in its natural, decaying state: it is covered by a wax mask and hands created by a Parisian designer of fashion mannequins.
Incorruptible or no, Bernadette's descendants and leaders from Lourdes have formed a council demanding that the body return to Lourdes. Residents of Nevers and nuns from the convent where she still lies argue that Bernadette simply didn't want to return to Lourdes, in life or in death.
"If we took Bernadette back to Lourdes she would become a curiosity," the site's director told the AFP. Or perhaps there's another reason for the ongoing battle: according to reports, Nevers stands to lose $2.7 million a year if the body is moved.