'Twilight Zone' Enters the Stage Dimension
London theater will adapt the iconic television series to capture "American nightmares" past and present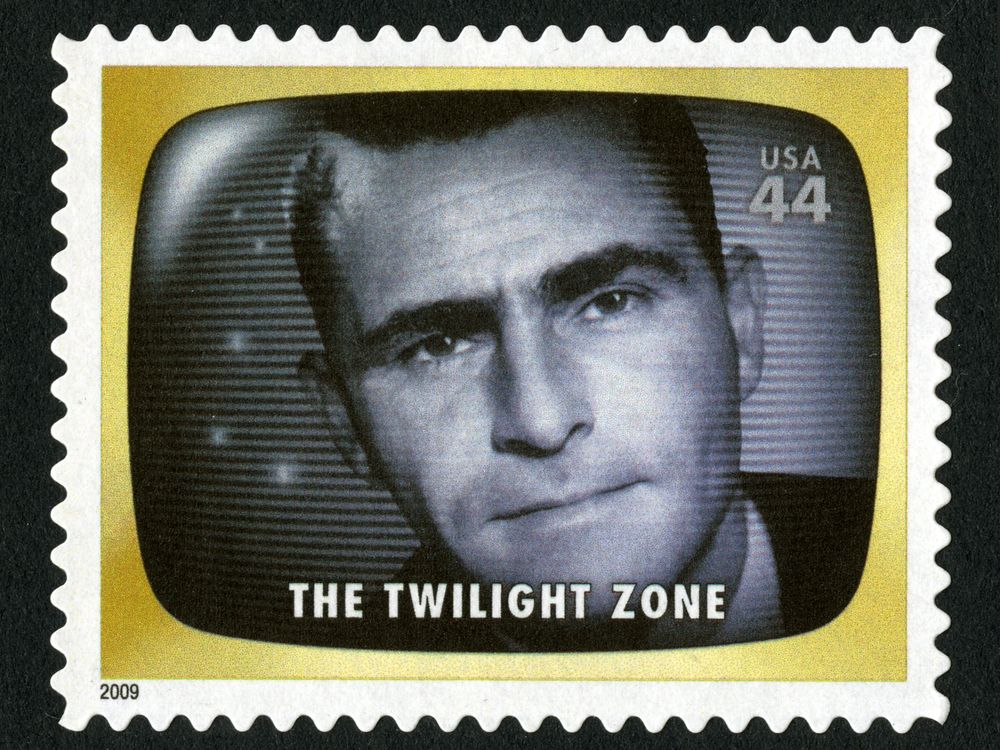 "The Twilight Zone" is entering (another) new dimension. Later this year, the classic speculative-fiction television series will make its theatrical debut at London's Almeida Theatre.
This is the first stage adaptation of "The Twilight Zone," reports Ryan McPhee for Playbill. American playwright Anne Washburn, who penned "Mr. Burns," a dark comedy that follows survivors of an apocalypse recreating episodes of "The Simpsons," is adapting the ever-relevant series for stage. Previews for the limited engagement start in December, Broadway World reports.
"'The Twilight Zone' looks back at American nightmares made during the Cold War which speak as powerfully to the current political moment and the ongoing power of the imagination today," Rupert Goold, artistic director of the Almeida Theatre, says in a statement. 
Though this may be the 1960s series' first time on stage, its legacy can be seen in scores of horror and science-fiction movies and television shows to date, including recent hits like "Dimension 404" and "Black Mirror," Kaitlyn Tiffany observes over at The Verge. (The anthology show's more absurdist plot lines as well as its iconic narrations delivered by creator Rod Serling even became fodder for a parody show within the animated series "Futurama.")
No details have been released yet about how the play will be staged, but launching "The Twilight Zone" from television to stage likely won't be a huge leap. Tiffany reports that Serling drew inspiration in creating his teleplays from the Theatre of the Absurd, a stage movement popular in the late 1950s that tackled existential questions about the meaning of human existence. During the show's run, critics even drew parallels between specific episodes and certain plays, such as the influential Samuel Beckett play "Waiting for Godot."
"The Twilight Zone" was created during a period of heightened post-war malaise in the United States, and the show used that as its source material to confront all kinds of human fears and failings. With today's instable geopolitical times, a theatrical reboot offers fresh fodder for the show to put a mirror up to society.
But don't expect the play to be all gloom and doom. While "The Twilight Zone" was famous for confronting the worst of humanity (so much so that fairly or unfairly Serling earned a reputation as "the angry young man of television"), many an episode of the groundbreaking series also delivered stories of hope that spoke to how humans could be. 
As Serling put it during a speech to college students in 1968: "I think the destiny of all men is not to sit in the rubble of their own making but to reach out for an ultimate perfection which is to be had." He continued: "At this hour, it's a wish. But we have it within our power to make it a reality."