The Man Who Believed Nudity Should Be a Civil Right
Turner V. Stokes, who died on Saturday at the age of 90, advocated for nudists' ability to go about sans clothing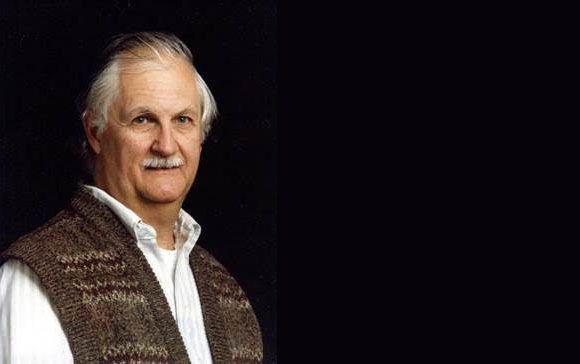 When he was 50 years old, Turner V. Stokes and his wife visited a nudist camp in Pennsylvania. Stokes quickly embraced a life spent in the buff; he became the head of several nudist organizations and advocated for nudists' ability to go about sans clothing, which he viewed as a civil right.
As Kat Chow of NPR reports, Stokes died on Saturday at the age of 90. The cause of death was prostate cancer.
Stokes was born in 1927 in Washington, D.C. He enlisted in the Navy in 1945, just days before the end of WWII. Stokes studied electronics during his time in the Navy, and in 1955, he graduated with a bachelor's degree in engineering from George Washington University, according to Harrison Smith of the Washington Post.
In a 1984 Washington Post article by Lee Hockstader, Stokes revealed that he bought his first nudist magazine—Sunshine and Health—as a teenager in the 1940s. He skinny-dipped occasionally, and sometimes ran naked in the woods with his cousin. But he didn't fully immerse himself in the unclothed lifestyle until his visit to the Pennsylvania nudist camp.
More specifically, Stokes identified as a naturist; as he explained to Hockstader in 1984, nudists prefer to strut their stuff in private clubs, while naturists like to strip down on beaches or other natural settings.
Stokes enjoyed the "physical feeling" of being naked in nature. "The thought of a swimsuit is disgusting," he told Hockstader. "Who wants a wet, slimy swimsuit?"
In the 1980s, Stokes became the president of the American Association for Nude Recreation (AANR). He also founded a group called the National Capital Naturists. Stokes helped establish a nude beach on Assateague Island, which sits on the Maryland-Virginia state line, but ran into trouble when "Virginia's Accomack County passed an anti-nudity ordinance that effectively shut down the gathering site," writes Smith of the Post.
Stokes became the leader of a movement to protest the ordinance in court. The campaign was financed, in part, through the sale of T-shirts adorned with the words "Bare Assateague."
"I think he personally enjoyed that beach," Bev Price, Stokes' friend and the current president of AANR, tells Chow of NPR. "[A]nd when it was threatened, he said, 'Over my nude body. I'm not going to let you take my beach away.' "
Ultimately, however, Stokes and his fellow nude activists were not successful in their efforts to lift restrictions on naked beach-going in Virginia. They moved to a beach in Maryland that was owned by the National Parks Service. There, too, they faced resistance, but eventually reached an unofficial agreement with park rangers.
"I don't think there are a lot of rangers interested in aggressive enforcement as long as people behave responsibly," Stokes told Chris Guy of the Baltimore Sun in 2001.
Stokes believed that naturists should be granted spaces where they could frolic freely without clothing while respecting the wishes of those who would prefer not to see a group of strangers letting it all hang loose. "We encourage people to be responsible, not to flaunt nudity around those who might be offended," he told Guy.
Stokes spent time on Capitol Hill advocating for the acceptance of nudists and naturists. "They're persecuting us by ignoring us," he said of federal authorities who would not designate spaces in national parks for nude activities.
Always ready to preach the benefits of nakedness to willing listeners, Stokes told Hockstader of the Post that stripping down is "mentally stimulating."
"[I]t gives you a feeling of freedom," he added. "I'm kind of proud of what I'm doing, the fact that I'm an activist is something I'm proud of."