Try to Smuggle an Illegal Elephant Tusk Out of Kenya, Pay a $230,000 Fine
For the first time, Kenya exercised its new, stricter punishments for wildlife trafficking crimes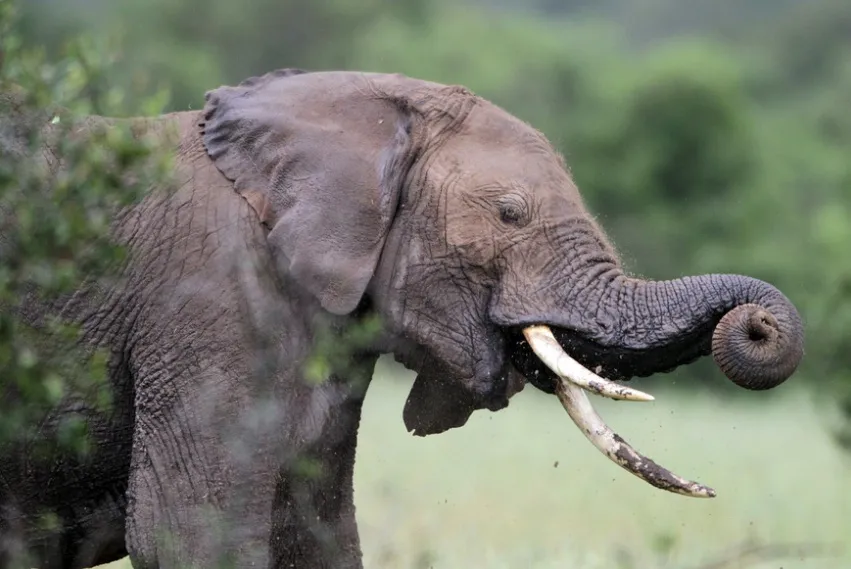 Conservationists have been calling for harsher punishment against poachers and wildlife traffickers for years. As the numbers of animals killed for their body parts increases (more than 1,000 rhinos were poached in South Africa alone in 2013), Kenya has decided to step up punishments for wildlife crimes. Now, for the first time, those harsher rules have been applied in court.
This week, Tang Yong Jian, a Chinese man who was caught trying to smuggle a 7.5 pound elephant tusk out of the country, received a penalty of $230,000 or seven years in prison, the BBC reports. 
This is quite a turn of events for Kenya. Until last month, wildlife crimes often carried a penalty of about $23, with the max set at around $465. Jian's sentence sets a new precedent of zero tolerance and, the country hopes, sends a message to would-be poachers and smugglers that they are taking a serious risk by violating Kenya's laws. Under the new system, poachers and traffickers also risk a possible life in prison sentence. 
On the other hand, some African officials think fines and jail time are too lenient. Last year, a Tanzanian government minister proposed a "shoot to kill" policy against poachers, the Guardian reports, arguing that "on the spot executions" could be an effective deterrent for making poachers think twice before taking aim at a rhino, elephant or other protected species.