Trove of Rare Renaissance Books Could Fetch $25 Million at Auction
T. Kimball Brooker has amassed a collection of more than 1,300 texts from the 16th century
For the last six decades, American bibliophile T. Kimball Brooker has been collecting rare books—including more than 1,300 French and Italian texts from the 16th century.
Now, he's decided to part ways with his beloved trove of Renaissance titles. This fall, Sotheby's will begin auctioning Brooker's library, which is expected to bring in more than $25 million, according to the auction house. The individual books will range in price from $200 to $600,000.
The books are still in their original bindings, which help give scholars and collectors a better sense of "how the book was viewed at the time, and how it was used and who was reading it," says Charlotte Miller, a specialist in books and manuscripts for Sotheby's, in a video from the auction house.
Such details matter "because books are not just objects sitting on their own," she adds. "They are there to be used, they are there to be read."
In 1959, Brooker traveled to Paris to study at the Sorbonne, per Sotheby's. While there, he came across a 16th-century Cicero book of orations in an early vellum binding. He paid $10 for the book, which he was convinced would be valuable.
Brooker later learned that, because the book didn't have any accompanying information about its ownership history or provenance, it was essentially worthless. Still, he was not deterred, and his love for collecting rare Renaissance-era tomes only grew.
"It's a very focused collection, but it's also a very large collection," David Goldthorpe, Sotheby's regional head of books and manuscripts, tells the London Times' Keiran Southern. "It's the sort of collection you would expect to find in an ancient European palace."
As Lee Carter writes for Artnet, Brooker's collection "sits at the crux of art, architecture and knowledge in the Renaissance era, and is considered the finest such collection to exist outside Europe."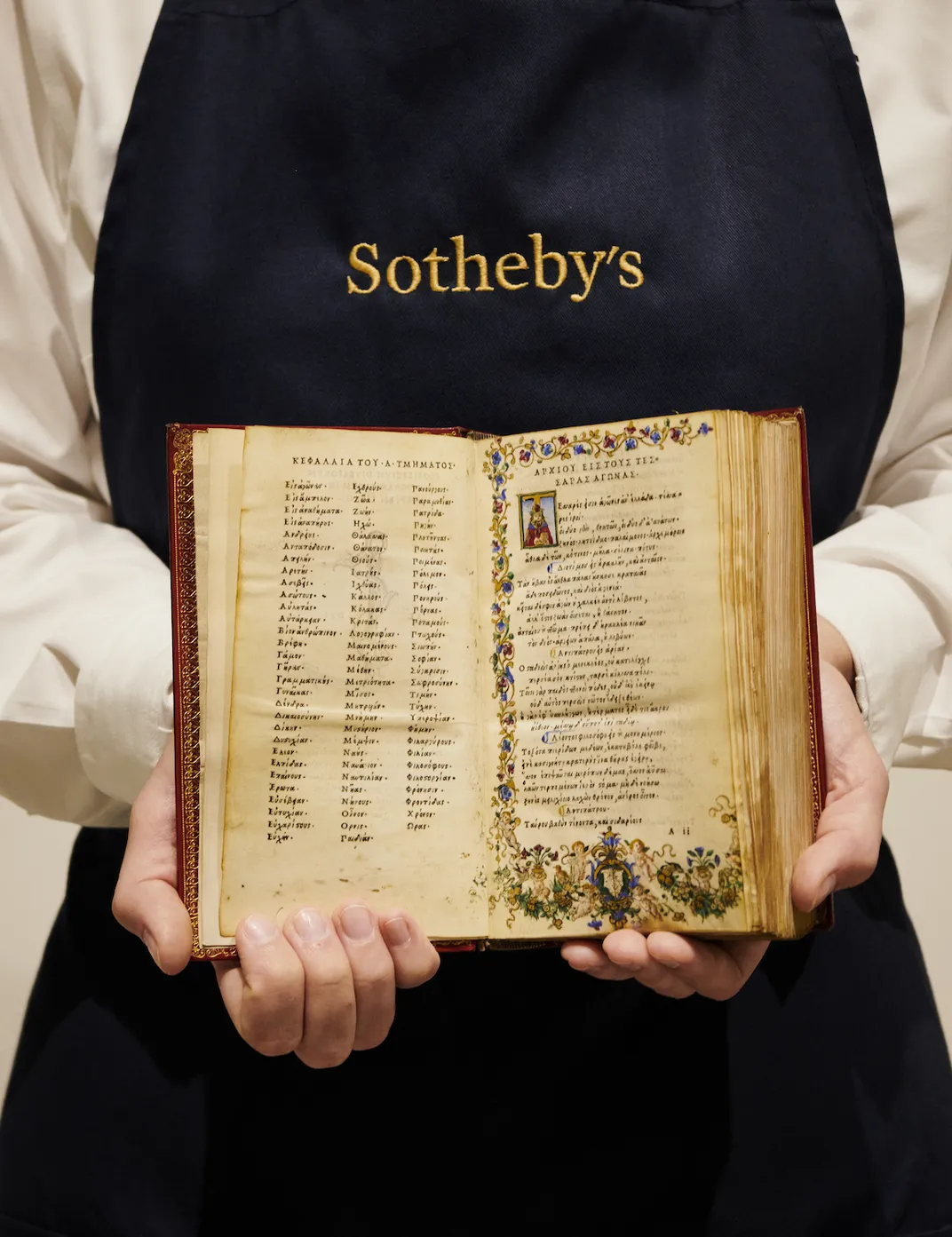 One of the books being auctioned off is an early version of Treatise on Painting by Leonardo da Vinci, which contains 56 ink illustrations spread across 375 chapters. The manuscript could garner between $120,000 and $180,000.
Brooker's library includes some 1,000 books printed by Aldine Press, a famous publishing house started in 1494. The revolutionary printing business introduced smaller books—similar to the size of today's paperbacks—as well as the use of italics. These titles, which were published between the 1490s and the 1590s, are expected to bring in $10 million alone.
For Brooker, the act of collecting the books has been an "enduring source of satisfaction and enjoyment," as he says in a statement.
When asked if he has a favorite title from his collection, he tells the London Times that he can't choose. "It's like asking me which of my three children do I love the most," Brooker adds. "I really can't answer."