Tribal Force, the First Comic to Feature a Team of Native American Superheroes, Is Returning
Tribal Force was the first comic to feature a superhero team made entirely of Native American characters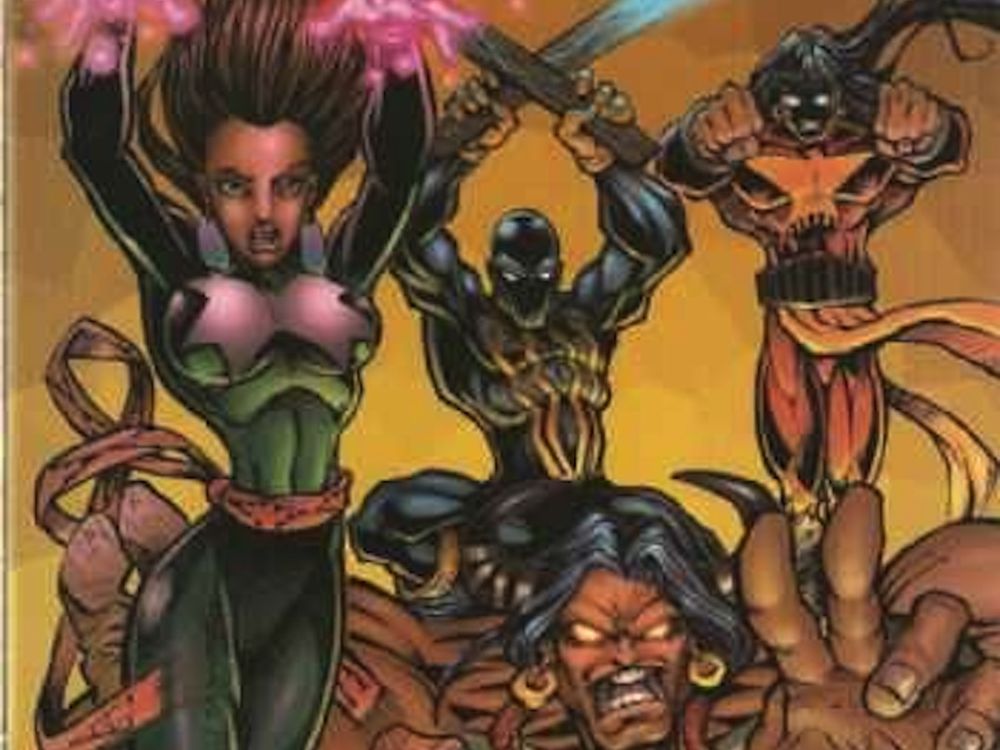 Superheroes have always had a diversity problem, which is sort of ironic, really. In a world where people can fly, shoot lasers, sling webs, change shape or wield any other of a seemingly endless string of powers, the representation of actual human diversity—physical, cultural, racial, sexual—is often left out of the mix.
Since the chiseled white jaws of Superman and Captain America first started gracing comics, the industry has made some efforts to address this. Starting in the 1960s, the formation of the X-Men brought issues of racism to the comics, while other series have dealt with issues of sexuality. But there still were (and are) gaps.
In 1996, writer Jon Proudstar and artist Ryan Huna Smith created Tribal Force, a comic centered on the first band of superheroes made up entirely of Native Americans. The comic charted the path of five people who used the powers granted to them by the god Thunderbird to protect native land from a powerful, high-tech government, and was incredibly well received. (Its accolades include a slot in the Smithsonian National Museum of the American Indian's Comic Art Indigène exhibit.) But it had only a short run. Proudstar and Smith split, and the comic went dark.
After nearly two decades Tribal Force is coming back, says High County News. In an interview, Proudstar explores his goals for Tribal Force, including exploring Native American cultural histories and stories, and tackling serious issues faced today by those living on reservations.
HCN: If the members of Tribal Force were here today, what would they be most upset with?

Proudstar: Tribal Force looks at the same issues that rez kids have to deal with. When I was younger, I remember thinking, "We'll always be poor, struggling, seeing relatives being arrested." That was kind of crushing. But I educated myself by reading a lot, and in broadening my horizons, I realized that things will change – and that you can change them.

The first issue I'm dealing with in the book is the epidemic of child molestation on Indian reservations. Seven out of 10 girls – it's a huge cancer. Gabe has fetal alcohol syndrome … and he's into weed and drinking, and struggles with learning what it truly is to be a warrior. A lot of kids misinterpret what a warrior is. It has nothing to do with war. A warrior takes care of his village, makes sure the old ones are taken care of, and that the children are safe.

But for the most part, it's a comic book. There's action and aliens, and weird stuff.
Tribal Force wasn't the first comic to include Native American heroes, but many of those early attempts, from the cringe-inducing Red Warrior to Marvel's Red Wolf suffer from ham-handed racial stereotyping.