Toyota Hopes This Adorable Robot Will Make Japan Less Lonely
Meet your $390 best friend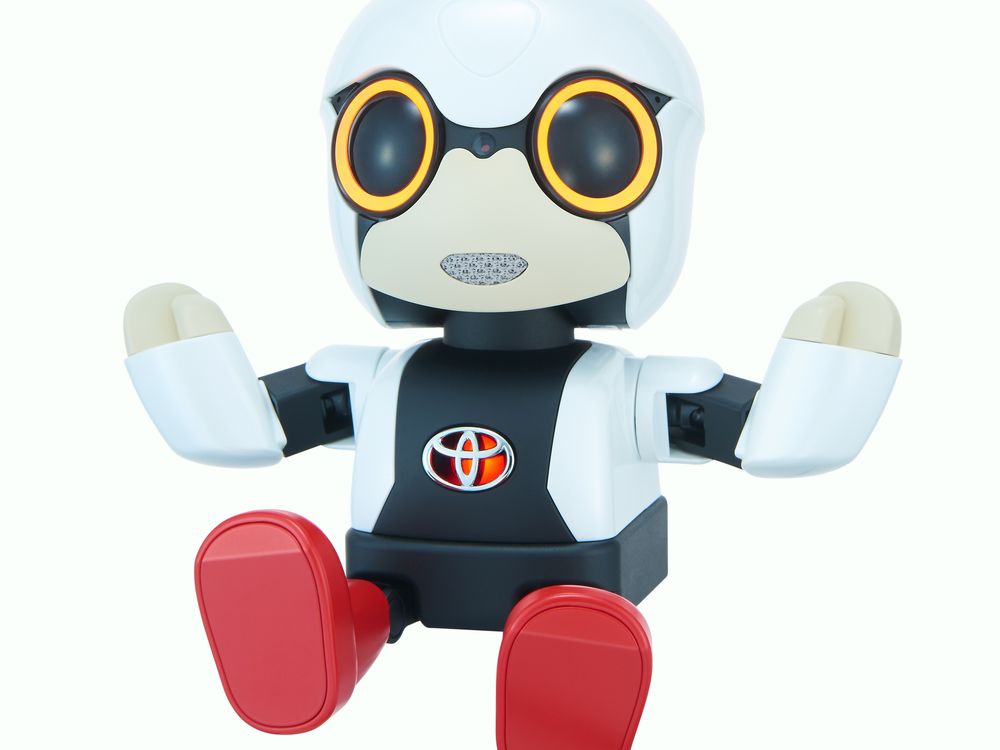 Feeling forsaken? For many people in Japan, loneliness is a daily reality. More than six million elderly people live alone at last count, and by 2030, one study projects that nearly 40 percent of Japanese people will live by themselves. But help is on the way in the form of an adorable new robot, reports Tribune News Services.
The robot is called the Kirobo Mini, and it's aimed at making people feel less alone. It was developed as part of the Toyota Heart Project, an initiative to help create artificial intelligence to improve the world of the future. Named after the Japanese word for "hope," the roughly four-inch-tall robot can talk, gesture, and respond to its owner's emotions using artificial intelligence and a camera that lets it look at its surroundings.
Kirobi Mini is so tiny it can fit into a car's cup holder in a special, baby seat-like container. And the resemblance to a baby doesn't end there: Toyota characterizes it as "a cuddly companion always on hand for heart-touching communication." It can turn its head toward people, laugh and talk to them, but as the Tribune reports, it can't recognize individuals.
That might not matter to companionship-starved people seeking love and human connection with a robot. Take Aibo, for example: The Sony-produced dog of the late 1990s sold over 150,000 units despite a $2,000 price tag and, as The New York Times reports, is still considered to be a family member by the few owners that haven't broken them yet. Jibo, a yet-to-be-released robot servant being dubbed as a "social robot," has already racked up nearly $4 million in presales alone. And Pepper, a humanoid robot that sold out in mere seconds after its launch in 2015, can now be found in banks and airports throughout Japan.
The idea behind all these gadgets is fairly simple: By providing stimulation and company, companion robots could take the place of humans or fill in when friendship is scarce. And it turns out there's something to the concept. A 2013 study found that a group of people in nursing homes reported less loneliness when they regularly interacted with a therapeutic interactive seal bot called Paro.
Of course, robots have a ways to go before they're able to, say, sense when you're mad at them or give you the world's best hug. But Toyota thinks that Kirobo Mini is a good start—despite the fact that, as engineers admit to Tribune News Services, it's essentially a talking box. So how much will it cost to purchase your new, slightly dumb BFF? Once it's available in the United States, it will cost you a cool $390. Friendship certainly doesnt come cheap these days.