Tour the Theater Where Lincoln Was Assassinated on Google Street View
150 years later, a new view of Ford's Theatre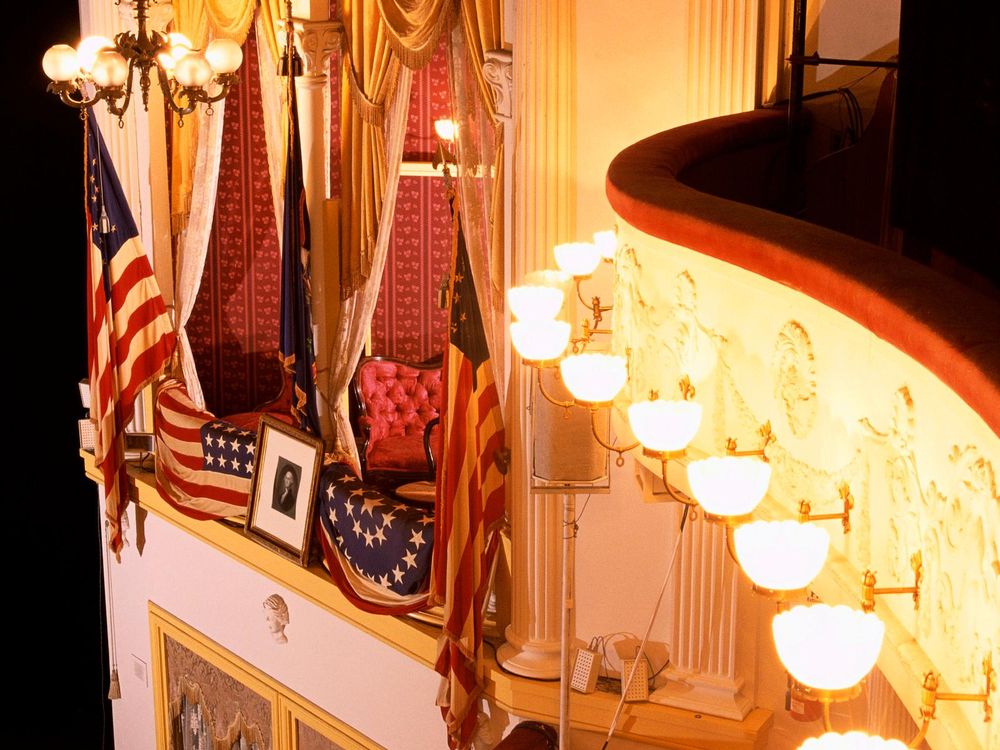 Ford's Theatre, one of the most infamous landmarks in history, can now be toured using Google Street View. 
Though the theater where Abraham Lincoln was shot 150 years ago has long been a National Historic Site, the new project is the first time it's been available online—and the tour offers an up-close and personal view of the day of the President's assassination.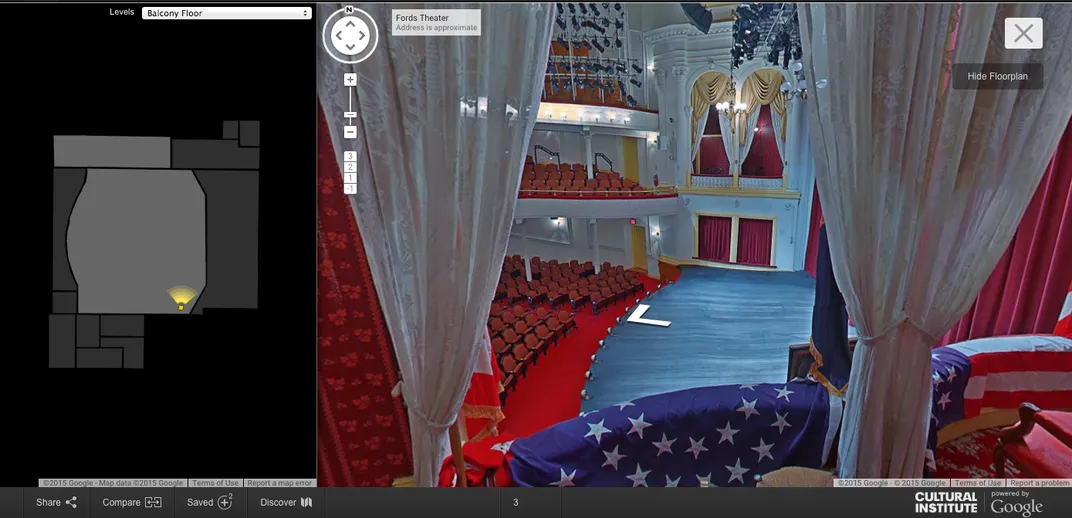 The tour is part of a partnership between the Ford's Theatre Society and Google Cultural Institute, which curates multimedia arts and history projects online. Visitors to the virtual exhibit can watch video, view photos and artifacts about Lincoln's life and assassination, and even get a Lincoln's-eye view of the theater from the box where he was shot. Artifacts include the kit that Dr. Samuel Mudd used to treat the man who murdered Lincoln, tickets from the performance of Our American Cousin that was in progress when Booth attacked the President and a death mask of the President.
In D.C. already? Check out tonight's candlelight vigil at the theater, which replicates the tense hours between the performance and Lincoln's death.