Tour the London of Yore With a Gigantic New Photo Map
The London Picture Map brings an old city to new life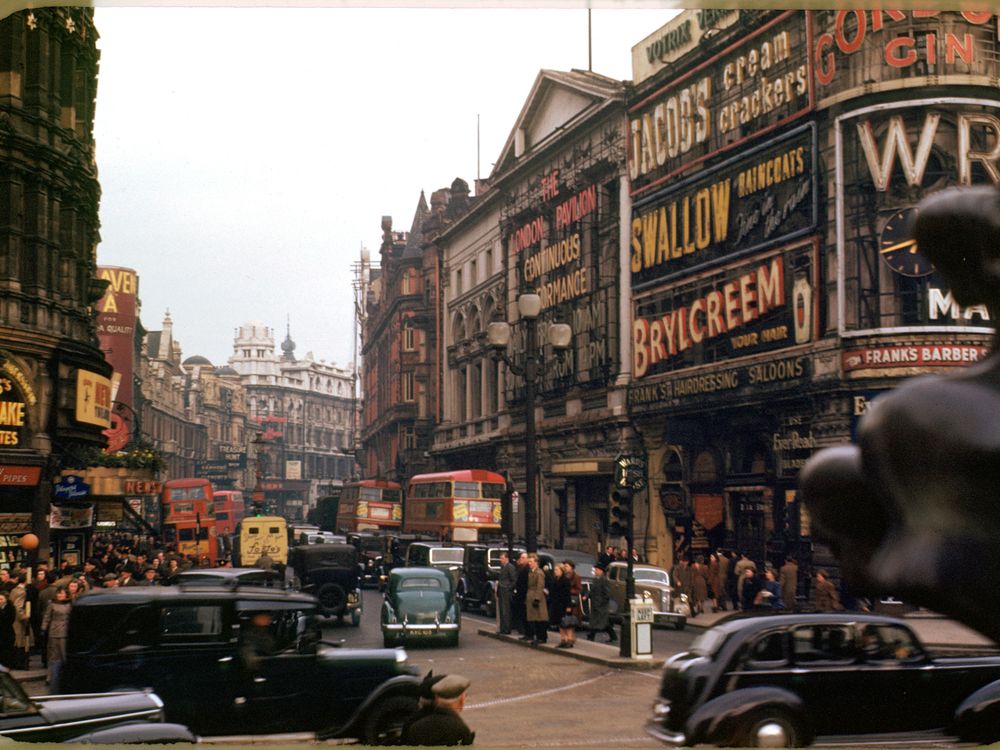 With its iconic architecture, jam-packed history and busy urban life, London is one of the most photographed cities in the world (over 57 million photographs have the hashtag #London on Instagram alone). But what did the city look like in a time before mammoth Ferris wheels, gum recycling programs and Banksy? As Feargus O'Sullivan reports for CityLab, finding out just got easier with the launch of the London Picture Map, a gigantic photo map of the city's past.
The London Picture Map contains over 150,000 pictures in map form and took over two years to create, writes O'Sullivan. It's the crowning achievement of Collage, a partnership that provides free, online access to over 250,000 images of the city from the 15th century to the present. Collage draws from the libraries of both the Guildhall Art Gallery and the London Metropolitan Archives to make the institutions' mammoth collections of London-related imagery available to the public. And now, their interactive picture map makes a virtual tour of bygone London as simple as a few clicks.
Think of the map as Google Street View for vintage London. You can click on the map to view historical images of particular buildings, streets or areas, or search the collection by topic to reveal everything from historic coffee houses to buildings associated with different authors or time periods.
But simply "walking" the streets is a great way to get a sense of the historic layers of London, too. For example, a quick stroll through Piccadilly Circus in the City of Westminster reveals everything from historic footage of the intersection from 1966 to an interior view of the Criterion Restaurant, a once-lavish restaurant that recently ran into rent trouble, from 1892.
As the International Council on Archives reports, the site launched last week with the help of historic images projected from a pop-up cinema van. Not bad for a city that already has inspired other online mapping wonders, from a site dedicated to the streets and sewers of London's Early Modern period to one that showcases the real-life locations used in the Harry Potter novels.