Tour the Great Wide World of Mushroom Cloud Imagery
Nuclear testing yielded far more, and more diverse, images of mushroom clouds than those that are commonly shown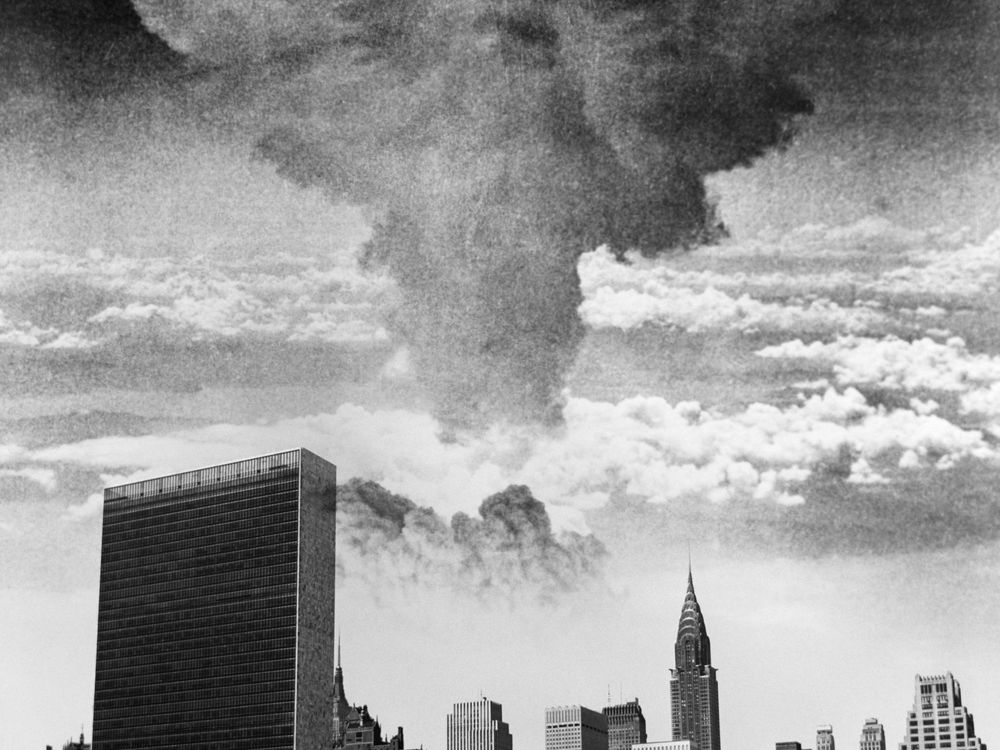 Every news article, editorial or book that reports about North Korea's nuclear tests, advocates for the Nuclear-Test Ban Treaty, or explores the history of nuclear weaponry needs a great, stunning image of a nuclear blast's mushroom cloud. But people selecting these nuclear test images tend to ignore the wide diversity of possible photos.
All of the above links, for instance, have photos from one 1970 French test. Plus, internet users often mislabel the photos they do use or use fake images by accident, contends Alex Wellerstein, a science historian who runs the nuclear secrecy blog Restricted Data.
He writes:
There were over 500 atmospheric nuclear tests conducted during the Cold War, and most of these were photographed multiple times. (There were over 50 dedicated cameras at the Trinity test, as one little data point.) The number of unique photographs of nuclear explosions must number in the several thousands.
Some mistakes aren't just a lack of creativity. One video labled as the Tsar Bomba on YouTube is actually a CGI rendering with unrealistic physics. Wellerstein points out real footage of that event for comparison.
Of course, some slideshows and photo features do a great job at illustrating the history of testing.  They delve into the details—where, when and how big the explosion was. They also note how long after the denotation the snapshot of the cloud was taken, as the mushroom cloud evolves. Or they look at a well-known test from a different perspective.
It may seem like a small point to belabor, but Wellerstein adds that the photo rut illustrates that "our cultural understanding of nuclear weapons has stagnated. The same visuals of the bomb, over and over again, mimic the same stories we tell about the bomb, over and over again." In an effort to move the dialogue forward, he provides some "unusual clouds" in his Nuclear Testing Calendar for 2015. More photos can be found at the Trinity Atomic Web Site, the Nevada National Security Site and sonicbomb.com. Here, we have assembled just a few of the many publicly available photos of intriguing mushroom clouds from nuclear bomb tests.
Also, here's a video of the British Grapple-Orange Herald atmospheric nuclear test, which happened on May 31, 1957, on Malden Island. The British claimed that this was their first H-bomb, but the test was actually a fusion boosted fission nuclear weapon test. The original news reel is from Universal City Studies, donated to the public domain in 1976 and currently kept at the National Archives.