Tour de France Goes High Tech to Battle Mechanical Cheating
Organizers will use thermal cameras developed by the French nuclear agency to detect "mechanical doping" during the 2016 Tour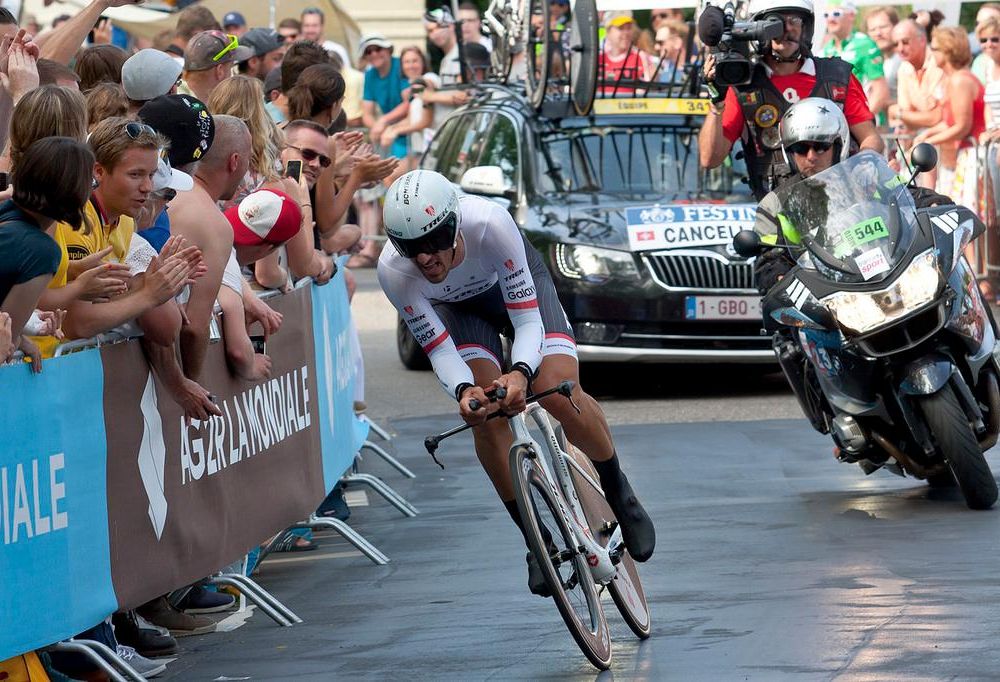 The Tour de France doesn't have a reputation for being the cleanest sporting event; more than half of its winners in the modern era have tested positive for doping or using performance enhancing drugs during the Tour or at other cycling events.
While drug use at the Tour has decreased in recent years, either because of increased scrutiny or because the drugs have become so sophisticated they're undetectable, Tour officials will be on the lookout for a new form of cheating: mechanical doping.
When the race beings on July 2, officials will monitor cyclists using small thermal imaging systems developed by the French Atomic Energy Commission, reports Ben Rosen at The Christian Science Monitor. The aim is to sniff out tiny motors that fit in the frames of the bicycles that can give riders a boost of around 60 watts—a Tour de France pro generates an average of 405-450 watts at their threshold, or the highest power they can maintain for an hour.
"Some people may claim that these electronic assists are too small to matter but if you're getting a 1 or 2 percent boost going up a hill, in a race at that level, it's the difference between winning and losing," cycling technology expert Wes Cheney tells another CSM reporter, Lisa Suhay.
Even five years ago, the technology was not available to create these mini motors, reports Dave Skretta at The Associated Press. But batteries have become so small that the devices easily fit in the tube that runs between a cyclists seat and the pedals. For years there were rumors that some cyclists were using the motors, but it wasn't until late last year when Belgian cyclocross star Femke Van den Driesshe was busted with a motor in her bike at the world championships that officials took notice. She was slapped with a $20,000 fine and a six-year ban.
According to Union Cycliste Internationale, the sport's governing body, mechanical doping testing began in January. Race officials took 500 scans at the Tour de Suisse and over 2,000 at the Giro d'Italia, a major 21-stage race. At the Tour de France they will have the resources to test the bikes 3,000 to 4,000 times during the 23-day event.
"Since the beginning of the year, we are sending a clear message which is that there is literally nowhere to hide for anyone foolish enough to attempt to cheat in this way," says UCI president Brian Cookson. "A modified bike is extremely easy to detect with our scanners and we will continue to deploy them extensively throughout the Tour and the rest of the season."
French officials say they tested the new technology at the recent French National Championships last weekend, but they will not reveal where or when the new scanners will be used during the Tour de France.