Tom Brokaw's Historic Cache of Papers Will Be Preserved
The broadcaster just donated his personal archive to the University of Iowa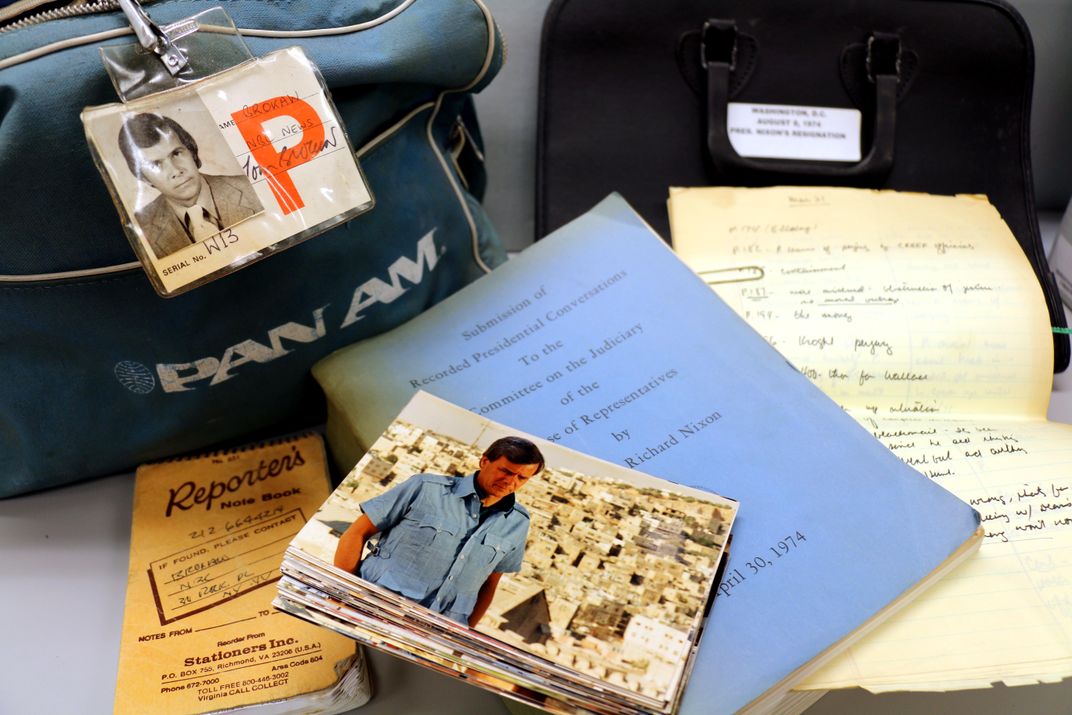 What will happen to your legacy once you're gone? It's a hard question for even average Joes to answer, let alone renowned public figures. And when you're a noted journalist with a career that's spanned over five decades, the issue is even more perplexing—especially as time marches forward. But for one public figure, the question just got answered with the announcement that Tom Brokaw's personal papers will be preserved.
Earlier this week, the University of Iowa announced that Brokaw intends to donate his papers to its library. The collection will become available to scholars beginning in 2017, says the university in a release—after a daunting effort to comb through materials that span the broadcaster's entire 50 years with NBC and his brushes with some of history's most fascinating and frustrating events.
Brokaw only attended one, ill-fated year of college at the University of Iowa, where he became notorious for his partying before dropping out. (He later completed his degree in political science at the University of South Dakota.) But when the university approached him about his papers, he decided to donate them to his first alma mater—a score not just for the university, but for scholars eager to get their hands on the primary source material contained in Brokaw's papers.
Brokaw was apparently reluctant to donate his papers initially because he thought they did not have enough import, but after going through his personal effects he realized he had a treasure on his hands. As the Iowa City Press-Citizen's Jeff Charis-Carlson reports, the collection will contain everything from documents to items like a piece of the Berlin Wall, photographs of world leaders and national figures and materials relating to a wide range of historic events.
The former NBC Nightly News anchor isn't the only journalist whose personal papers have become important historic artifacts. Walter Cronkite's papers, which cover 293 feet worth of shelf space at the University of Texas at Austin's Dolph Briscoe Center for American History, are a critical source of information not just on how world events unfolded, but how the burgeoning television news business responded and changed over the years. Morley Safer, the esteemed broadcast journalist who died earlier this year, also donated his papers to the University of Texas at Austin. And researchers have used sources like the remnants of Bob Woodward and Carl Bernstein's Watergate reporting to take a critical look at the way in which a presidency unraveled.
Going through Brokaw's pile of papers, which will be entitled "The Papers of Tom Brokaw: A Life and Career," won't be easy. Archival processors will need to assess not just how to organize and document the collection, but put together preservation plans to make sure they're available for future generations. But the work will be worth it when future scholars are able to pull from Brokaw's unique perspective on the news to add context to their coverage of the past. It's never easy to answer questions about personal legacy, but it turns out that the people of the future can—that is, if they have the documents they need to assess a figure's impact on the world around them.