Tokyo Has Built Disaster Preparedness Into the Fabric of the City
Refuge parks stocked with food and water are ready for the next disaster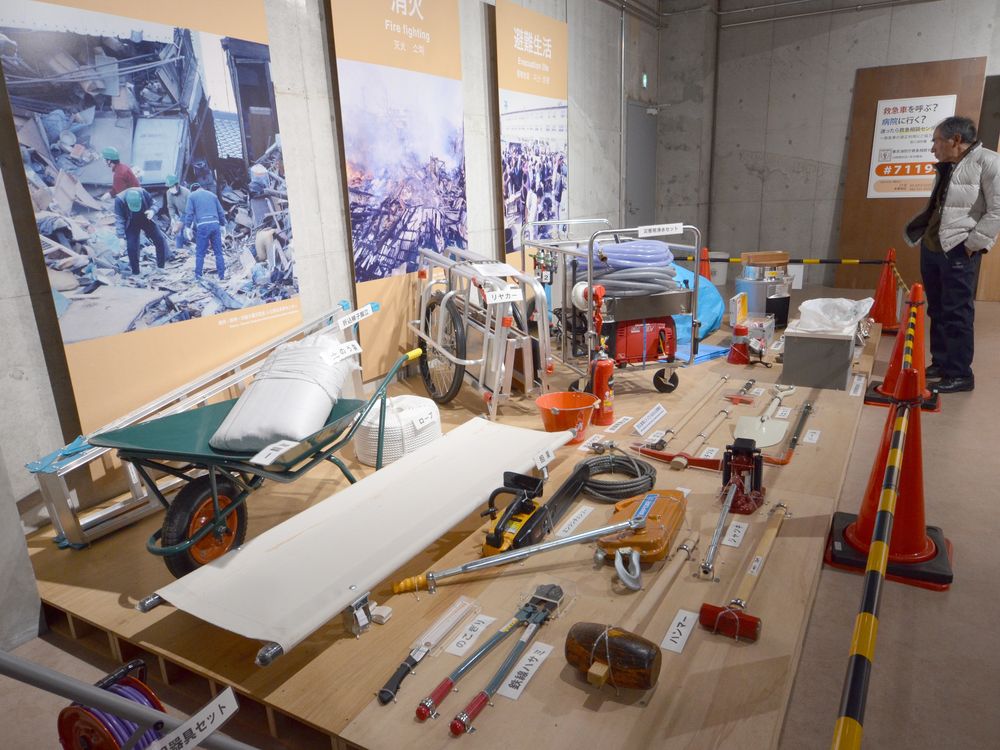 When disaster strikes it pays to be prepared. In the U.S., the government suggests keeping a disaster kit stocked with food, water, a flashlight and batteries, but also less obvious things like regional maps, back-up glasses, extra medicine and a whistle. You'll need those supplies to get you through until emergency shelters can get set up, and if you don't have your kit packed, well, you might be in trouble if emergency responders can't get there in time.
In Japan, they handle disaster preparedness very differently.
Like many other cities, green spaces and parks, campgrounds and public gardens are scattered throughout Tokyo. But some of these parks, says NextCity, carry a secret purpose: they're designed as refuge zones—permanent installations built to house and feed in some cases hundreds of thousands of people at a time on no notice. NextCity:
Tokyo's refuge parks are, essentially, cleverly disguised survival bunkers for the masses during times of urban chaos and dysfunction. They are outfitted with solar-powered charging stations for electric bicycles and smart phones in case of electrical failure, public benches that transform into cooking stoves, and manholes that double as emergency toilets. Under the rolling grass hills and cherry blossom trees are water reservoirs and storehouses containing enough food to allow entire districts to survive the critically important first 72 hours following a disaster.
The city's refuge parks offer food, water, shelter, sanitation, power, cooking facilities and even internet access. Some parks are designated as communications relay hubs, while another serves as command and control.
Tokyo's is not an ideal set-up, says NextCity, as the disaster parks tend to located in more prosperous neighborhoods, rather than necessarily where they're most needed. But the first 72 hours after a disaster are considered the most crucial, and in Tokyo more than some other cities, they're ready for it.