Today's Google Doodle Honors Sally Ride
Five animations show the first American woman astronaut's sense of fun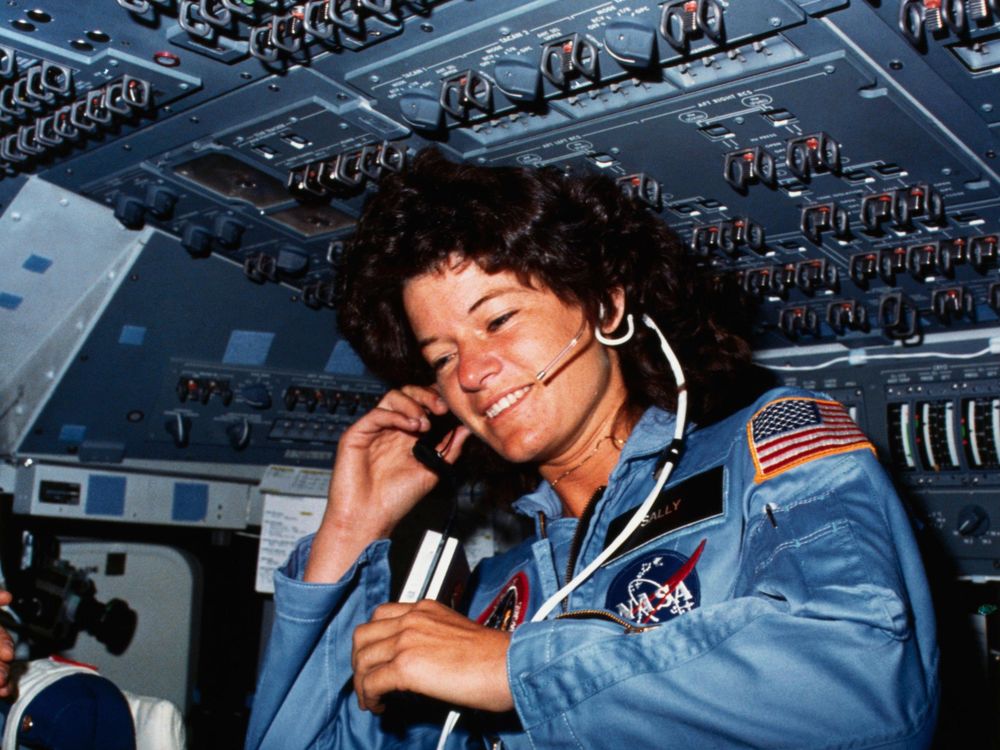 It would have been Sally Ride's 64th birthday today. Though it's been nearly three years since her death, her legacy as the first American woman in space and a fearless advocate of STEM education lives on—and today's Google doodle celebrates her life and accomplishments.
In 1978, Ride was a young physicist when she answered an ad in the Stanford newspaper seeking applications for astronauts. On June 18, 1983, she made history as the first American woman in space, the first LGBT astronaut, and the youngest American in space.
Ride died in 2012 of pancreatic cancer after logging more than 50 days in space, helping shape the future of the space program, and developing STEM programs to inspire kids to pursue careers in science, technology, engineering and math. Today, her spirit is alive and well on the front page of Google, where five animations show her enjoying space and inspiring others.
© Google
Olivia Huynh, the artist behind the doodles, tells Fortune's Kristen Bellstrom that she was inspired by Ride's sense of fun. "Sally's perspective always seems so optimistic about space," Huynh told Bellstrom. Here's Huynh and Ride's life partner, Tam O'Shaughnessy, describing the creative process behind the doodles.