The Tin Man Is a Reminder of L. Frank Baum's Onetime Oil Career
Baum had a number of careers before he hit it big with 'The Wizard of Oz'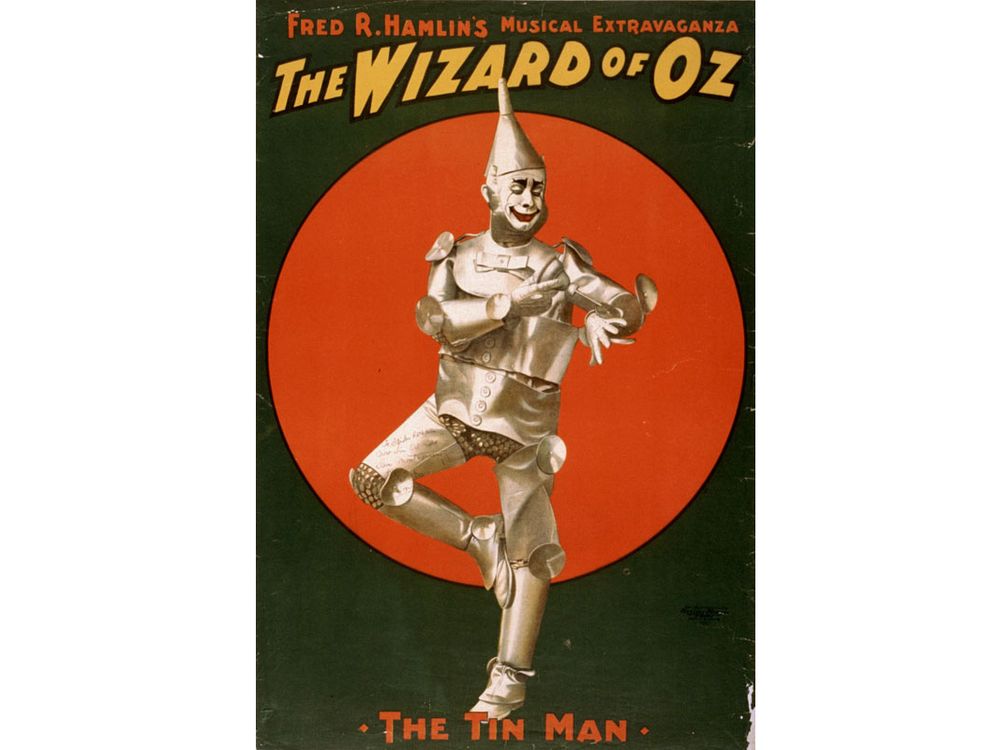 On this day in 1883, 17 years before he wrote The Wonderful Wizard of Oz, Lyman Frank Baum founded a petroleum company with his brother, Benjamin Baum.
When you think 'L. Frank Baum' and 'oil,' you might be more likely to think of the squeaky Tin Man from the movie The Wizard of Oz–and you're not the only one. One Baum scholar thinks that the inspiration for the Tin Man, who is called the Tin Woodman in the book, is related to Baum's ventures in the oil business.
The Baum brothers's Syracuse, New York business sold "lubricants, oils, greases–and 'Baum's Castorine, the great axle oil,'" writes the American Oil & Gas Historical Society.  
For four years, Baum was the chief salesman for Baum's Castorine Company. He got the idea for the Tin Man on the road, writes the historical society. But in the end, Baum sold the company in 1888, writing "I see not future in it to warrant my wasting any more years of my life trying to boom it."
His father, Benjamin Ward Baum, had successfully "boomed" his own oil business, meaning that L. Frank Baum had been exposed to oil his whole life. He had even worked for his father at times. But he also loved to write from a young age, and it was Benjamin W. Baum's oil money that allowed him to do so. But it didn't last forever, and as Baum got older, his own money-making ventures were less successful.
In 1899, at 44 years of age, L. Frank Baum completed The Wonderful Wizard of Oz, a book that would make him (reasonably) rich and famous. But it was after years of searching, writes The Telegraph:
Baum seems to have spent his life pursuing the one talent that would make him rich while negotiating a surprisingly large series of failures along the way, with insolvency never far behind his heels.

He tried and failed variously as an actor/manager, an oil salesman, a journalist, a chicken breeder, a novelty store owner, the owner of a magazine dedicated to shop windows and a film producer. He was without doubt a devoted husband and father of four boys.
Baum regularly used parts of his everyday life and past as inspiration for Oz, writes Joy Lazendorfer for Mental Floss. The land of Oz itself derived its name from a filing cabinet drawer in his study marked "O to Z." The book's main character, Dorothy Gale, was named after a niece who sadly passed away as Baum was writing it. Glinda The Good Witch was inspired by Baum's mother-in-law, according to The Telegraph.
In that sense, it's only natural that the writer would turn to his family's experience with the oil business for another character.