A Tibetan Mastiff Just Sold for Almost $2 Million
Designer dogs are only the latest luxury good fad in China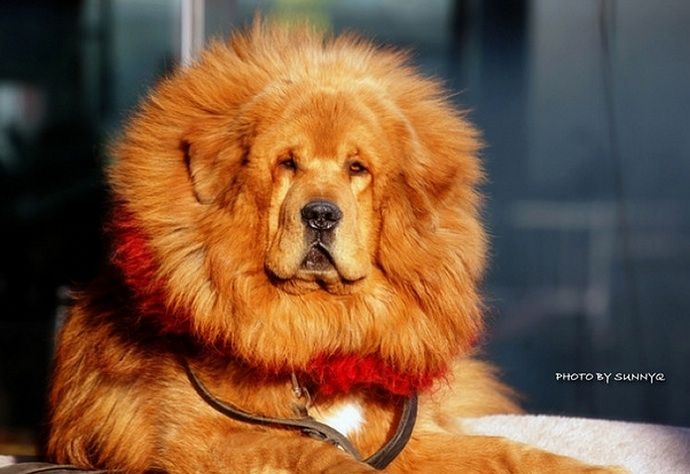 On Tuesday, a Tibetan mastiff, the breed of dog known for its mane-like fur, sold for $1.95 million in China, AFP Bejing reports. That price likely makes this pup the most expensive dog ever sold. A one-year-old with an orange-brown coat, the mastiff was on sale at a luxury dog show when it was spotted by a property developer from Qingdao, who has aspirations of breeding mastiffs himself, according to the Qianjiang Evening News.
In China, high prices are actually a plus rather than a deterrent. As the Economist reports, China's market for highly priced goods soared between 2007 and 2011. While some sales took a hit due to a crackdown on bribes (in the past, people could help convince officials to give them special favors by presenting them with an expensive gift), a strong market still exists for bling and exclusivity. The Economist:
It seems that China remains the biggest prize in the luxury industry, but the low-hanging fruit is gone. Luxury firms must now venture beyond the coastal cities where they have made easy fortunes, cultivate new types of customers and market niches, and experiment with new business models. It will be worth the effort. 
The luxury pet fair where the $2 mil mastiff was sold, for example, took place not in Shanghai or Hong Kong but in Zhejiang Province. Based on past sales—at least those the breeders are reporting—the dogs' price tags are only increasing. In light of those escalating prices, Chinese buyers could save six figures by purchasing the dogs in countries like the U.S., where mastiffs sell for $2,200 to $7,000. But getting a good deal on one of those furry companions, it seems, is not the point.