Three Short Answers to Why Alibaba's Worth So Much
Alibaba just raised $21.8 billion during its initial public offering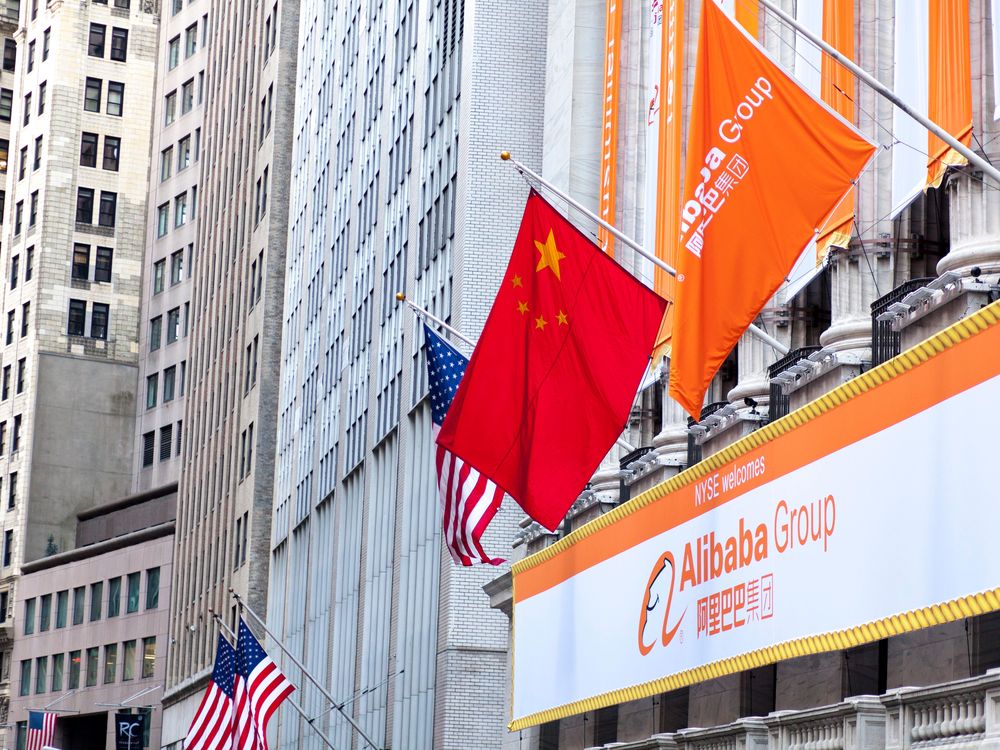 When Chinese company Alibaba opened up for an initial public offering today, it raised nearly $22 billion dollars. This would give the company a total estimated value of $160 billion, putting it in the top 40 companies worldwide, says the Wall Street Journal, and making Alibaba one of world's largest companies that you may have never heard of.  
Even if you were aware this company existed, perhaps your sense of what it actually does is something like "they do... internet stuff." Part of the confusion around Alibaba comes from the fact that they seem to do everything. But why is it worth so much? Here are three short answers:
It's an online retailer that does all the bubbly tech stuff, too.
Alibaba is most often compared to Amazon, says Quartz, and its business history is largely that of an online retailer. It's business-to-consumer operations are bolstered by business-to-business and consumer-to-consumer outlets, too.
But Alibaba also has a hand in a bunch of the forefront web service industries. According to Quartz Alibaba owns or partially owns services that can be compared to: Dropbox, PayPal, Android, Twitter, Spotify, Hulu, Uber, Groupon and WhatsApp, among others. That's a lot of things all rolled into one corporate sphere. Most of the company's money comes from online shopping, but as we've seen in the U.S., you never quite know which new web service is going to be the next hit.
It's a tech company that actually makes money.
There are a lot of huge technology companies in the world, but a lot of them barely squeeze out a profit. The modus operandi in tech seems to be to grow, grow, grow, and then figure out how to make money. Consider Snapchat. According to Bloomberg, the mobile messaging app is worth as much as $10 billion, yet the company doesn't make any money. When Twitter had its initial public offering in 2013, it was actually losing money.
Alibaba, on the other hand, turns a steady profit, says Bloomberg, with margins even bigger than one of its American competitors, Amazon.
Its weird corporate structure means it's hard to pin down
As Fortune writes, the company's financial statements group all its work together into one segment and provide little information about the performance of its varied assets. This makes the company even more of a puzzle: "After all, how similar is online commerce to social media?" Fortune says. There's also less oversight of the company's than American investors might hope, the New York Times' DealBook reports:
Investors usually expect outside auditors to assess a company's books. And American investors might take some comfort in the fact that the Public Company Accounting Oversight Board regulates audit firms, to help ensure they are doing their job. But the Chinese government does not allow the board to inspect Chinese audit firms. And the regulator has not inspected Alibaba's auditor, PricewaterhouseCooper's affiliate in Hong Kong.
"In many fundamental ways, investing in Alibaba is nothing like owning a slice of a typical American corporation. It requires far more trust," says the New York Times.
Not that that's stopping investors from rushing to buy the company's stock. Whether Alibaba is actually worth buying in to, though, depends on what you want to get out of your stock purchase. Unlike some companies, Alibaba won't give shareholders a stake in guiding the direction of the company's business.
"Alibaba's controlling group of shareholders are quite happy to raise capital from new investors and give them an economic interest in the business," says Suzanne McGee for the Guardian. "But when it comes to giving them a say in how that business is run, it's quite another matter."
Yet a distorted share structure, where some people get power and others are just a source of money, is par for the course in the technology sector, says McGee. In this case, investors are confident enough that the company is important that they want to buy in, one way or another.