Three Grizzly Bears Tested Positive for Avian Flu in Montana
The current outbreak has led to the deaths of more than 52 million birds in the United States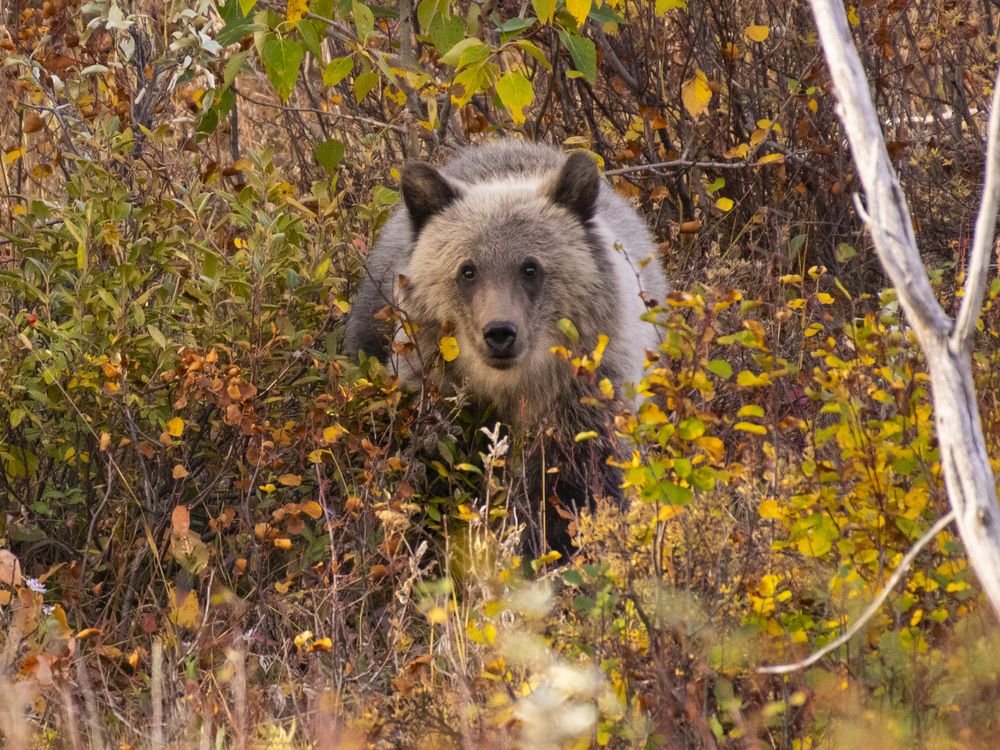 Amid an avian flu outbreak that's decimating wild and domestic bird populations, scientists have documented the first cases in wild grizzly bears. The three bears, which were euthanized last fall in Montana, later tested positive for the virus, the state's Fish, Wildlife and Parks department announced in a statement last week.
The highly pathogenic avian influenza (HPAI) virus has previously been found in a fox and a skunk in Montana, as well as in other mammals such as raccoons, black bears and coyotes in other areas of the country. These are the first recorded cases among wild grizzlies, per the department. 
The three infected bears were "in poor condition and exhibited disorientation and partial blindness, among other neurological issues," per the statement. They were observed in three different locations in the northwestern part of the state. Originally, officials suspected the animals had rabies, but when those tests came back negative and reports came in of bird flu in mammals elsewhere, officials decided to test for the virus, writes Isabel Hicks for the Bozeman Daily Chronicle.  
"We thought, let's test these just to be safe, thinking they would probably be negative," Jennifer Ramsey, the department's wildlife veterinarian, tells the publication. "Lo and behold, they were not."
The current outbreak of avian flu has been the largest in U.S. history, with more than 52 million birds either killed by or culled to contain the virus. Unlike the last large surge in 2014 to 2015, this outbreak did not die out over the summer, and it seems to be driven by wild birds rather than domesticated ones. 
"We don't know exactly what it is about it, but it does seem just to be able to grow and transmit better in wild birds," Richard Webby, director of the World Health Organization's Collaborating Center for Studies on the Ecology of Influenza in Animals and Birds, tells NPR's Bill Chappell. "Wild birds are the perfect mechanism to spread a virus because they, of course, fly everywhere." 
Birds infected with avian flu shed the virus in their feces, saliva, feathers and mucus, and the virus spreads when other birds come in contact with it directly or on contaminated surfaces. In chickens, the mortality rate is up to 90 to 100 percent, with birds often dying within 48 hours.
The general human population has a very low risk of infection. Only one case of this subtype of avian influenza has been reported in humans in the U.S., when a man who was involved in culling poultry was exposed on a commercial farm in Colorado last April. His only symptom was fatigue, and he recovered and was treated with an antiviral drug, per the Centers for Disease Control and Prevention. Still, the agency recommends avoiding direct contact with domestic birds or any surfaces that sick birds, wild or domestic, may have contaminated. And while wild mammals seem to be picking up the virus, they are also unlikely to transmit it to humans. 
"These mammals likely got infected from consuming carcasses of HPAI-infected birds," Ramsey tells CNN's Amanda Watts and Theresa Waldrop via email. "Fortunately, unlike avian cases, generally small numbers of mammal cases have been reported in North America … For now, we are continuing to test any bears that demonstrate neurologic symptoms or for which a cause of death is unknown."