This Wyoming Town Was Put Up for Auction
The bulk of the little hamlet was recently sold for $500,000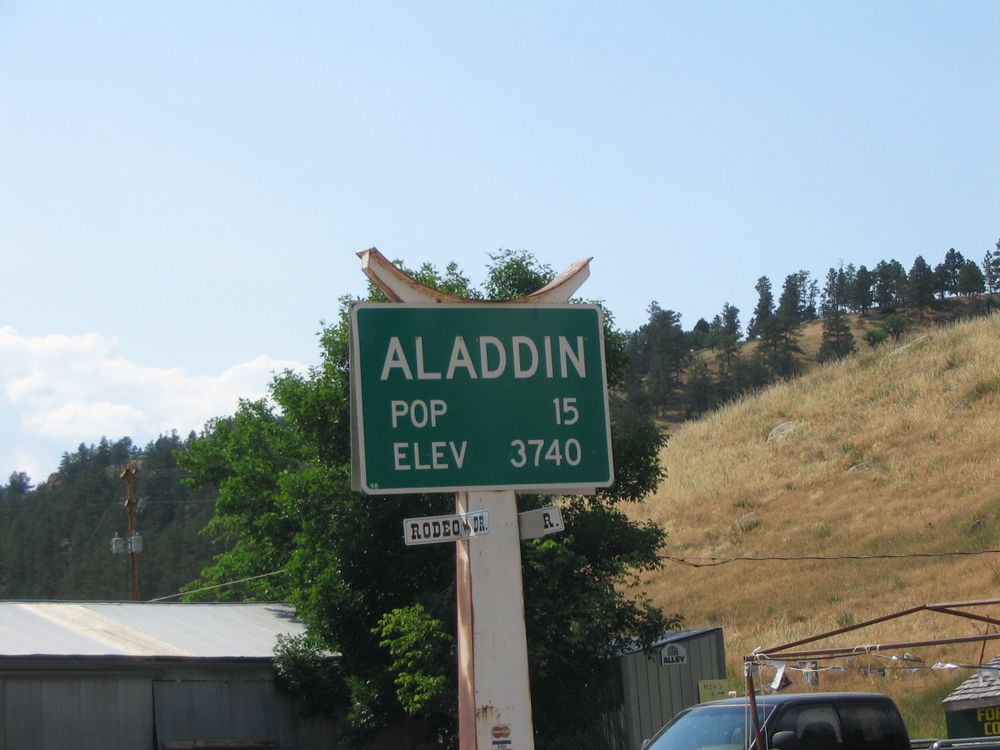 It's a whole new world for the tiny town of Aladdin, Wyoming. As Jim Holland of the Star Tribune reports, the bulk of Aladdin, population 15, recently sold to new owners after the town was placed on the auction block.
Father-son duo Maynard and Lee Rude paid $500,000 for Aladdin's post office, its gas station, a 2-bedroom home, an outbuilding, a mobile home park, and the historic general store, liquor license included. The purchase was quite the steal. Rick and Judy Brengle, who previously owned much of Aladdin's deeded property, had asked for $1.5 million for the general store alone, according to an earlier Star Tribune article by Christine Peterson.
"We obviously didn't think it was going to go this cheap," Lee Rude tells Holland. "I was thinking at least $750,000 to $800,000."
Though it is now a sparsely populated hamlet tucked between two highways, Aladdin was an active coal-mining town in the late 19th century. Back then, the town boasted some 200 residents, Lacey Peterson reports for Black Hills Pioneer.
The general store, which is 125-years-old, harkens back to the early days of the town. Peterson of the Star Tribune writes that the shop has been through "countless Sturgis [motorcycle] rallies, a fair number of weddings and one death."
Lee Rude tells Holland that he and his father are not planning to make any major changes to their newly purchased property. "We'll probably just leave the wheel like it is and keep going," he says.
Those interesting in owning a slice of Aladdin can still get in on the action. The Aladdin Motel was not scooped up by a potential buyer during the auction, and neither was Cindy B's Café—even though the staff baked a pie in honor of the event.