This U.S.-Backed Lab Is Meant to Keep Talented Kazakh Scientists From Making Biological Weapons
The unassumingly-named Central Reference Laboratory is slotted to open in 2015 and will securely store and study highest risk diseases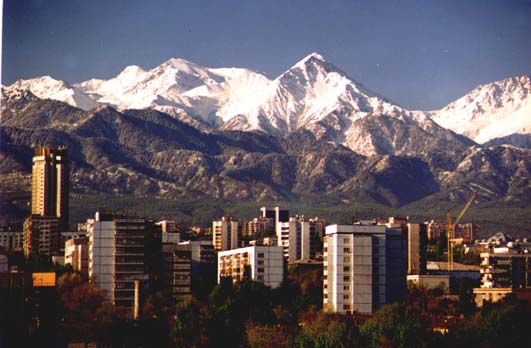 The U.S. is investing in a $102 million dollar biosecurity lab to study some of the most deadly pathogens that could potentially by used in bioterrorism attacks. Rather than locating the new facility in Washington, D.C.,  or some secure tract of land in Nevada, however, the lab will be built near Almaty, a Soviet-era outpost in Kazakhstan, National Geographic reports.
The unassumingly-named Central Reference Laboratory is slotted to open in 2015 and will securely store and study highest risk diseases such as plague, anthrax and cholera. Having contained samples of those pathogens readily available will speed the process of diagnosing and treating potential outbreaks, NatGeo writes.
The U.S. also hopes the facility will get scientists in that region of the world off the streets, so to speak. Giving gainful employment to talented researchers in the region may make them less likely to sell their services to groups who want to create biological weapons, a source form the United States Defense Threat Reduction Agency told NatGeo.
The Agency has just under two dozen offices and facilities scattered around the world to keep an eye out for would-be biological weapons, including in Georgia (the Caucasus rather than deep South one), Armenia, Ukraine, Uzbekistan, Azerbaijan and Russia. Before the USSR broke up, the Soviets were known to have weaponized plague and were tinkering with other potential biological weapons, though what became of those deadly cultures remains unclear. As such, biological weapons expert Raymond Zilinskas told NatGeo, "There's a real biosecurity threat in countries of the former Soviet Union, and the Russian government is remarkably uncooperative in this area."
More from Smithsonian.com:
America – and Gary Powers – Caught Red Handed
The U.S. Is Stockpiling Drugs for a Hypothetical Smallpox Bio-Attack