This Spot in the Andes May Be the Fastest-Evolving Place on Earth
Like isolated islands, evolution in these mountainous, unique environments seems to be ticking away at a faster beat than run-of-the-mill habitats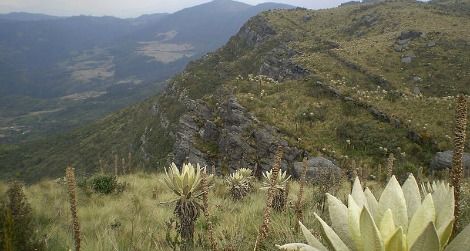 Few outside of the ecological community have likely heard of páramos—high, tropical habitats that occur in mountainous regions, above the tree line, but below areas that receive snow. Despite their obscurity, however, scientists get very excited about these ecosystems, which are known to be hotbeds of evolutionary activity. One new study, in fact, names páramos in South America as the most likely candidate for the world's quickest evolving natural community.  
The environment in question occurs in the Andes, stretching between Venezuela, Ecuador and Colombia, the New York Times writes.
All told, Páramos cover about 13,500 square miles — an area the size of Maryland. In that small space, Dr. Madriñán and other researchers have found 3,431 species of vascular plants, most of them found nowhere else on Earth. The Páramos are home to strange variations on familiar forms, such as a daisy known as Espeletia uribei that grows as tall as trees.
Like isolated islands, evolution in these mountainous, unique environments seems to be ticking away at a faster beat than run-of-the-mill habitats, where genetic anomalies may be watered down by a multitude of organisms contributing to the gene pool. Madriñán and his colleagues examined the genetic markers in 13 species samples collected throughout the páramos. Those markers, in the form of mutation accumulation, allowed them to determine how long ago two species split from their common ancestor, thus providing a window into the pace of evolution.
Next, they compared those rates with preexisting figures for other fast-paced ecosystems, the Times writes, such as Hawaii and the Galapagos. The páramos proved to be the speediest of all, the researchers report, likely due to their isolation and the temperamental nature of the habitat they call home. "You may be in total mist and then half an hour later you are in total sunshine," Madriñán told the Times.
More from Smithsonian.com:
Revisiting Colombia 
Pikas and Climate Change