This River And Medieval Bridge, Paved Over for 100 Years, Will Soon Return to the Light
Local artists were recruited to help determine the river's ultimate design, and developers say the project could be completed by 2015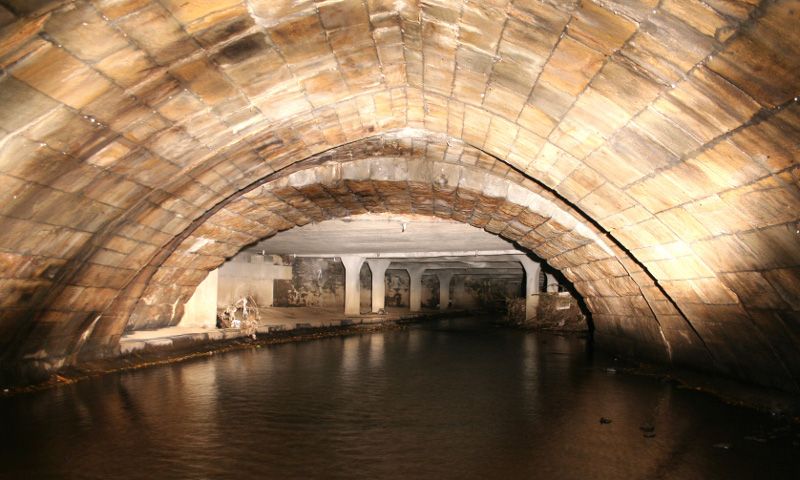 Beneath Rochdale, a town just north of Manchester, England, there's a river. In the early 20th century, the river, along with an 800-year-old medieval bridge, was banished underground as part of a development project. Now, reports the Manchester Evening News, the town has decided to resurrect some of its natural beauty by removing three sections of the culvert that covers the river and by restoring the bridge, which will be located in the town center.
The restoration project will cost around $7 million, but the town is enthusiastic about embracing a piece of its history. "The idea has been around for ages and we are looking at this in relation to the regeneration of the whole of Rochdale town centre," Rochdale council's John Percival told the Evening News. "We are bringing 800 years of history into the modern era."
Local artists were recruited to help determine the river's ultimate design, and developers say the project could be completed by 2015.
Here, you can see the river's evolution, beginning in 1902, before it was covered:
A photo from 1905, after sections of the river had been covered in the city center:
The town center today, devoid of any traces of the river:
And an artistic rendition of what the town may look like after the river is resurrected:
More from Smithsonian.com:
Wrecked Rivers of T.S. Eliot's 'The Wasteland' Teem with Life Once More 
The Long and Winding History of the Thames