This 84-Year-Old Has Ridden Every Mile of the Amtrak Map
Nat Read finally completed his 21,000-mile journey last month in Brunswick, Maine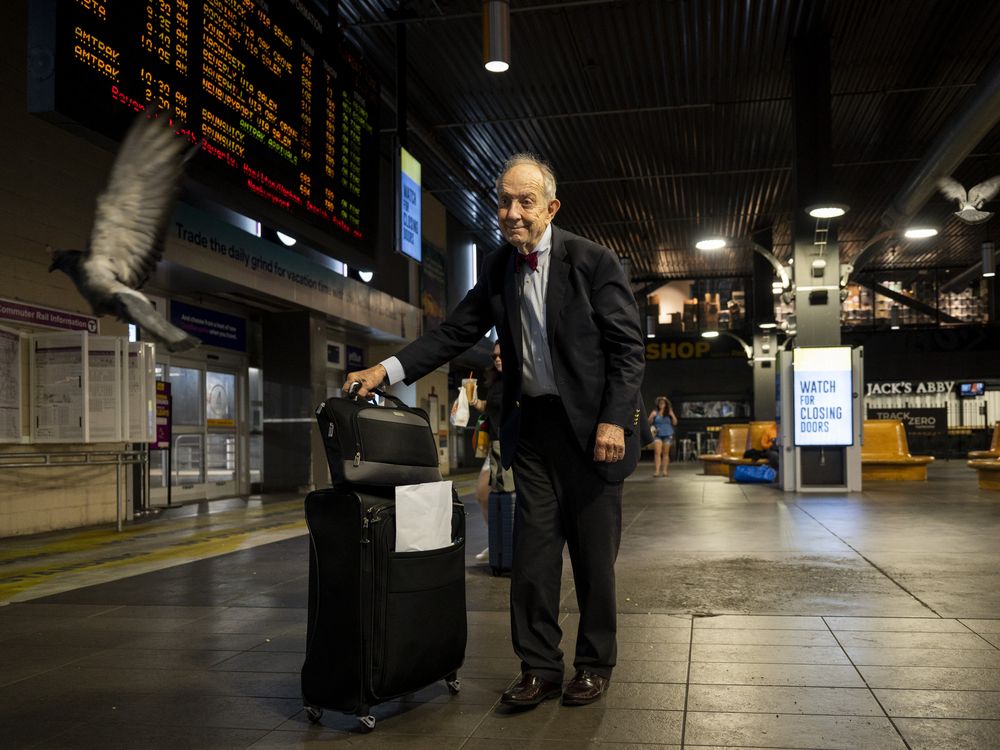 In 2019, Nat Read was looking at an Amtrak map and noticed just how much of the railway system he'd managed to travel. Over the years, he'd been on all but about ten segments, he tells the Boston Globe's Vivi Smilgius and Maggie Scales. 
That's when he decided to finish what he started, setting out to ride every one of Amtrak's 21,000 miles of railroad.
He completed this project when his train rolled into Brunswick, Maine, last month. As the train entered the station just after noon, the conductor announced to everyone on board that Read had reached his goal. Passengers took pictures with him as he celebrated the achievement.
"I felt euphoria. There was a climax to it," Read tells Paul Hunter of the Canadian Broadcasting Corporation (CBC), as reported by Abby Hughes.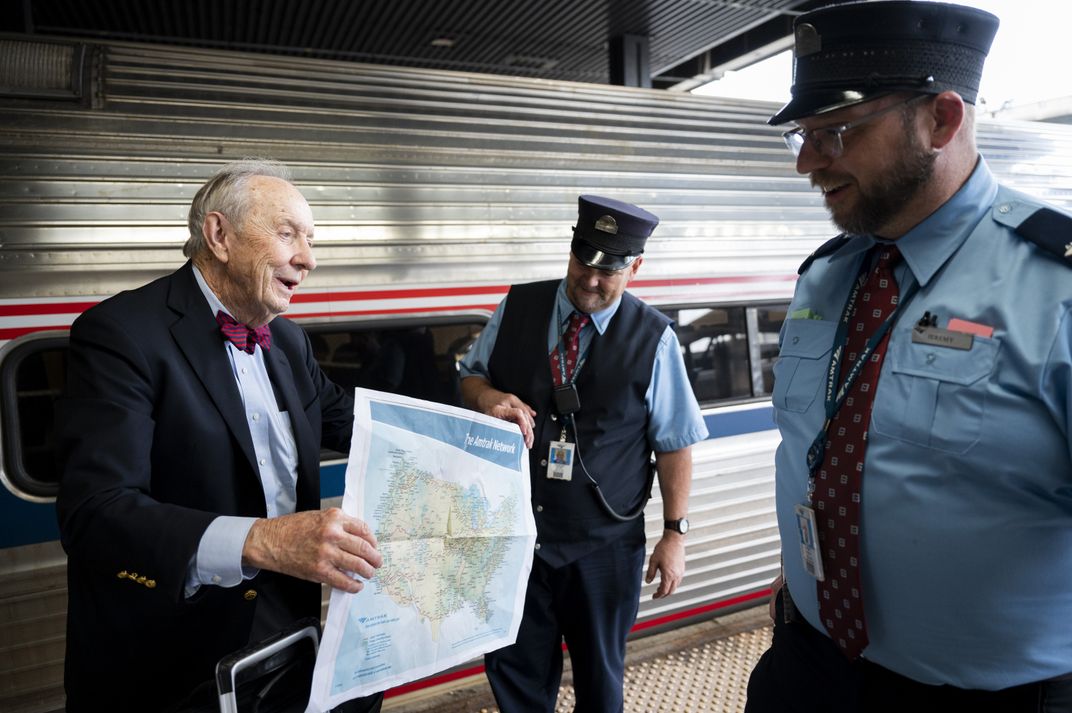 Now 84, Read has been an avid adventurer for his whole life. His many exploits have included a student trip to the Soviet Union in the 1950s (which he even learned Russian for) and time in the United States Navy. He also served as the vice president of public relations for the U.S. High Speed Rail Corporation, reports the Boston Globe.
He has traveled through all seven continents and seen both the North and South Poles, he tells NPR's Sacha Pfeiffer. Throughout all of these journeys, trains have remained his favorite way to travel.
"It's a magic that you don't have in a car. You certainly don't have it in an airplane. Only in a train do you have that experience," he tells CBC. "There's such a drama to crossing this great continent—to the mountains and the prairies and the farmland and the small towns and the seacoast."
The first train ride Read remembers was a journey from Kentucky to his home in Texas when he was 4 years old. He was traveling with his mother and siblings after saying goodbye to his father, who had left to fight in World War II. His mother had to stand the whole trip, which took a day and a half. "She developed a hatred of train travel from that time," Read tells the Boston Globe, "but I was caught up with the adventure of it."
Since then, he has never tired of rail travel. On a train, he tells NPR, "I sit on the top of a two-story magic carpet while watching a Technicolor diorama scrolling beside me." 
He says that he enjoyed every minute of his recent journey to Maine. "In fact, after I finished it," he adds, "I took trains all the way back to Los Angeles."