Thieves Steal Large Props From the Set of 'Beetlejuice 2'
Police are currently investigating the thefts, which took place on the set of the sequel in Vermont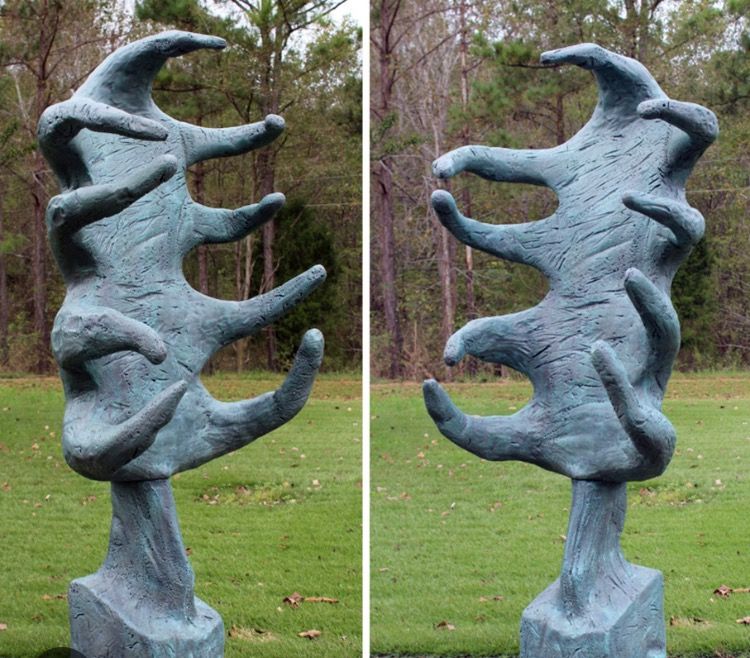 Crews are hard at work filming Beetlejuice 2, the sequel to the popular 1988 movie that follows a deceased couple as they recruit a mischievous figure to help them haunt the new residents of their former home.
Now, they're also dealing with a mystery.
Vermont State Police are investigating the thefts of two large set pieces from the filming location in East Corinth, situated roughly 25 miles from the state's capital of Montpelier.
The saga began unfolding on July 14, when someone driving a pickup truck arrived on set around 12:35 a.m., according to the Vermont State Police. This individual hopped out of the vehicle and removed a "large lamppost topped with a distinctive pumpkin decoration" from its base, according to the security guard who called the police. The thief placed the lamppost in the back of the truck, covered it with a tarp and "fled at a high rate of speed," per the police.
The mystery deepened three days later when movie officials realized a 150-pound abstract art statue placed near a cemetery was missing. They think someone stole it between 5 p.m. on July 13 and 11 a.m. on July 17.
We tried saying the name of this stolen statue three times, but it didn't come back! We're investigating the theft of this 150-pound sculpture from the "Beetlejuice 2" set in E. Corinth, along with a lamppost topped with a pumpkin decoration. Call 802-748-3111 with any info. pic.twitter.com/3NmKEml1AG

— Vermont State Police (@VTStatePolice) July 21, 2023
Police are still trying to determine the value of the stolen pieces, as Alan J. Keays reports for VTDigger. They're also asking the public for help locating the items, which may end up for sale somewhere.
"Certainly we encourage people to keep their eyes out," Adam Silverman, a police spokesperson, tells the publication. "By putting it out to the public, we hope to generate some leads."
As some onlookers have noted, the 150-pound sculpture appears similar to the one that appeared in the original Tim Burton film, but whether it's the same piece or a recreation is unclear. In the 1988 film, the statue "comes to life and menaces" the couple and their friends, as William Hughes writes for AV Club.
Whether the thefts will affect the production timeline is also unclear. If all goes to plan, the movie is slated to be released in September 2024.
Another factor that could affect filming is the ongoing actors' strike. As William Earl reports for Variety, Beetlejuice 2 had almost wrapped up filming in London but still needed to film "one last sequence" in Vermont when the strike began.
Burton is back in the director's chair for the sequel, and Michael Keaton—who brought the character of Beetlejuice to life in the late 1980s—has returned to take up his iconic role. Winona Ryder and Catherine O'Hara are also reprising their roles.