These Two Explorers Just Broke the Record for Longest Walk in the South Pole
Last time someone tried this, the entire team wound up dying from the cold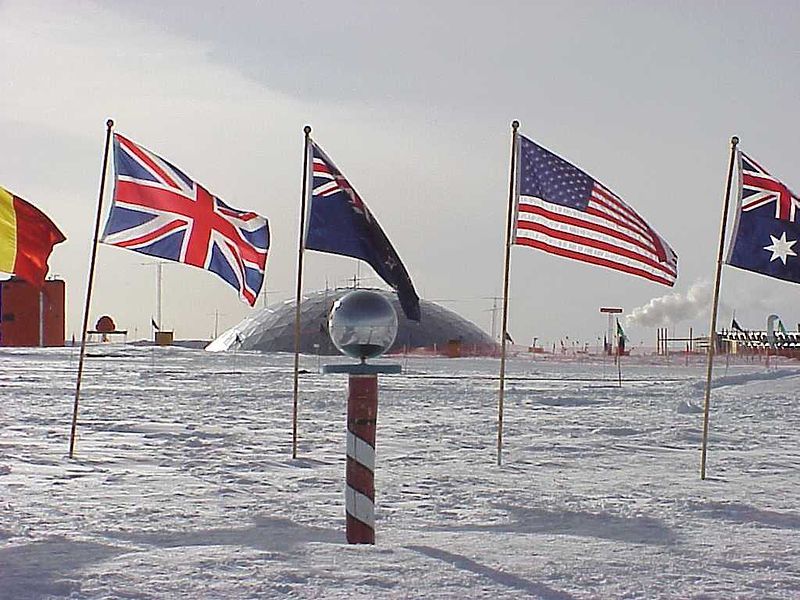 Two intrepid explorers just completed the 1,795-mile walk to the South Pole and back, making them the first people to ever survive that journey. Britons Ben Saunders and Tarka L'Herpiniere said they wanted to recreate Robert Falcon Scott's epic 1912 expedition to the South Pole. With one difference: they'd actually make it back alive. Now, after a 105-day round trip, the two explorers have broken the record for longest Antarctic trek. 
Scott and his team ran out of food and froze to death, but Sanders and L'Herpiniere's journey was not without difficulty, either. NPR reports: 
"The conditions on the high plateau were just a lot more challenging and lot more debilitating than we'd expected," Saunders says, "so we were slightly slower than we thought and therefore had fewer days to make it back to our first depot of food."

It was day 70. They were both exhausted and hungry, and one of them was hypothermic. They called in a resupply flight of food and fuel. Watching the plane touch down, the explorers had mixed feelings. They would complete their trip, but not without assistance. On the other hand, they would live to see another day.

"Looking back, I've got absolutely no regrets at all," Saunders says. "The primary aim for us was to get home in one piece, and anything beyond that was a bonus really."
Others have made it to the South Pole with the help of vehicles, too. Earlier this year an American broke the record for longest bike trip in the South Pole, and the first team to ever reach that southernmost point was led by Norwegian explorer Roald Amundsen, who used sled dogs. In this case, however, the team accomplished the feat using only the power of their own legs, and hauling some 400 pounds of gear along the way. 
Here, you can see snippets from the journey: