These Drawings of Historic Places Were Just Honored by the Library of Congress
Step back in time with architectural drawings of buildings steeped in history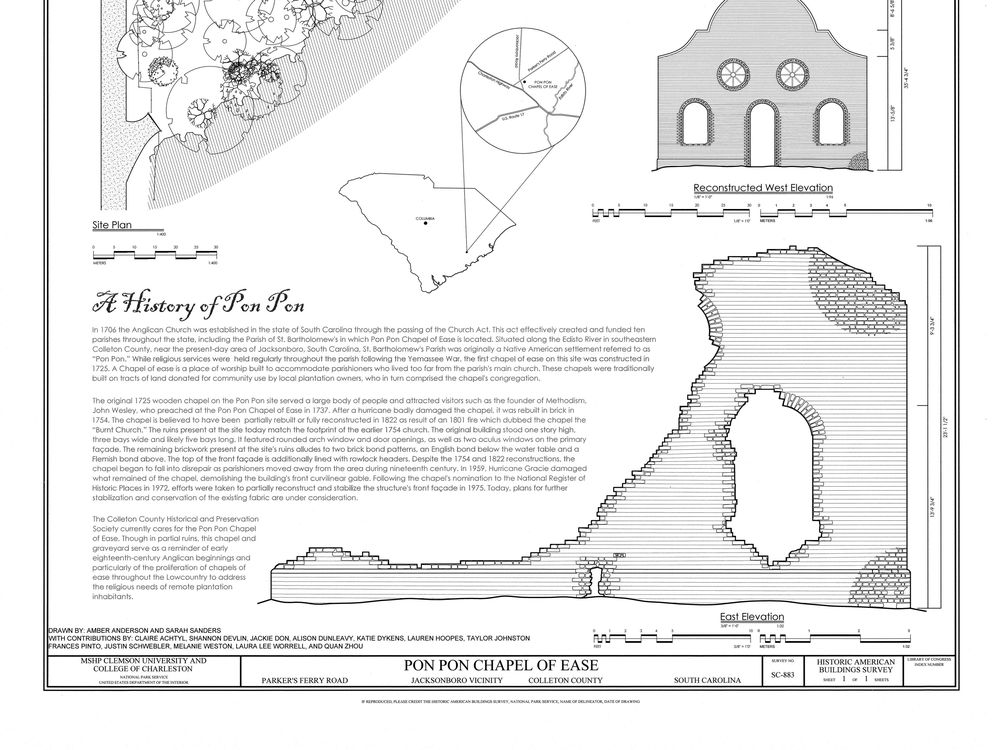 When you imagine an architect at work, you likely think of a pro at the drawing board, imagining a structure that has yet to be built. But architects don't only draw buildings of the future—sometimes, they use their artistic prowess to draw ones that already exist. Every year, professionals and amateurs compete for a Library of Congress award for best architectural drawings of existing historic sites, landscapes and structures throughout the United States. The award is called the Leicester B. Holland prize—and the LOC just announced the prize's 2015 honorees.
In fact, this is the first time that nobody officially won this year's prize since the Library of Congress began the award in 2011. In a release about the 2015 winners, the Library of Congress writes that the jury decided none of the applicants fully met the prize standards. However, two honorable mentions were awarded.

The first honoree, Teresa Boegler, a senior at University of Mary Washington, was recognized for her drawing of St. James' House in Fredericksburg, Virginia. The historic house is one of the city's few remaining 18th-century frame houses and has an impressive resume of owners. Built around 1768 on land once owned by George Washington's brother-in-law, the St. James' House was home to James Mercer, a member of the Continental Congress, judge and legislator who also served as a captain in the French and Indian War. These day, Mercer's house is known for its elegant collection of period furniture and decorations and serves as the headquarters for Washington Heritage Museums, an organization that preserves several properties in Fredericksburg.
The second honoree, or rather, honorees, Amber Anderson and Sarah Sanders, recent alumni of the joint graduate program in historic preservation run through Clemson University and the College of Charleston, were recognized for their drawing of Pon Pon Chapel near Jacksonboro, South Carolina. The building was once a "chapel of ease," a kind of miniature church built for areas that were too small to support a large local Church of England location. It was known as "the burnt church" for centuries because of the many fires it sustained between 1725 and the 19th century. The remains of the chapel stand in the midst of a scenic historic churchyard to this day.
Holland, the prize's namesake, was known for his love of historic preservation. The prize is meant to preserve something else, too: On the prize's website, the Library of Congress writes that it is partially intended to encourage the type of study of architecture embraced by the Beaux-Arts school—an appreciation of historic buildings that was translated into education for the influential architects of yore. Perhaps, going forward the award will continue to encourage applicants to see how the study and drawings of historic buildings can be important to their own craft—whether they are working on future restorations or new design projects.
(h/t ArchDaily)