These Are the Cities With the Worst Air Pollution
More than 4 in 10 Americans live with unhealthy levels of air pollution, according to a new report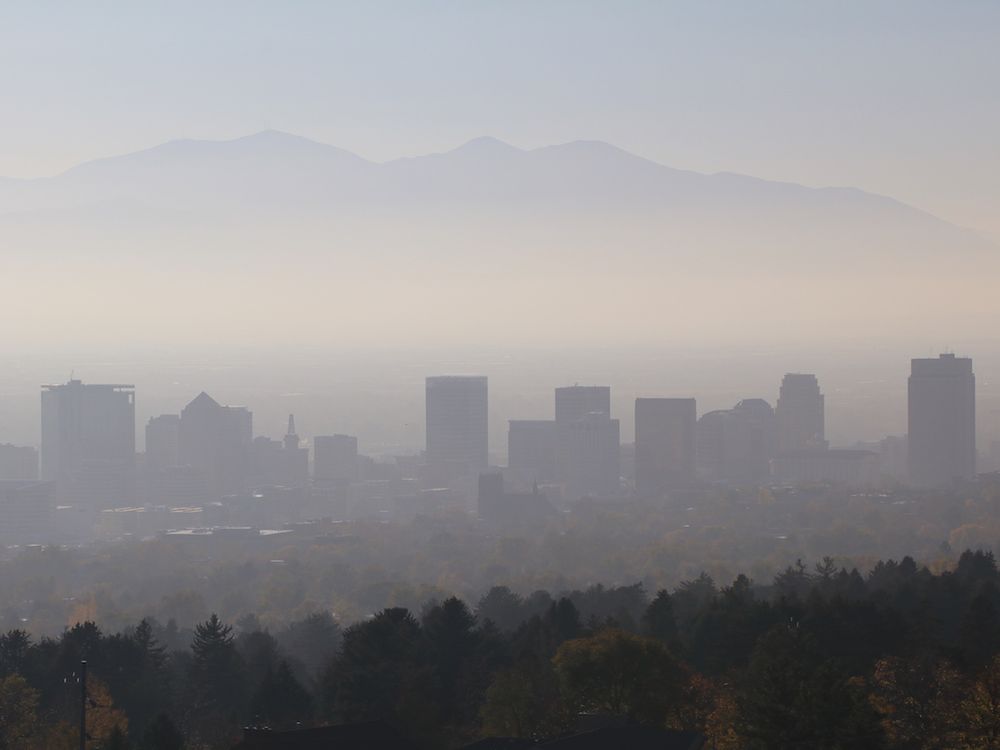 For the last 19 years, the American Lung Association has ranked U.S. cities by air pollution. And this year's report, dubbed the State of the Air, is now out and paints a grim picture of American environmental health.
Using data submitted to the Environmental Protection Agency, the association focuses on the two most common outdoor air pollutants: ozone and particles. Ozone can form from natural processes, but can also be indirectly released from industrial activities due to a reaction between sunlight, natural atmospheric gas and industrial pollutants. For particles, which are directly emitted from construction sites and fires, the association separates the ranking categories into year-round and short-term pollution.
This year, cities in California dominate all three categories. But regions in Alaska, New York, New Jersey, Connecticut, Pennsylvania, Utah, Ohio, West Virginia and Arizona all make top 10 spots in at least one of the categories.
For ozone pollution, the top three worst contenders are the California regions of Los Angeles-Long Beach, Bakersfield, and Visalia-Porterville-Hanford. For short-term pollution, Bakersfield, California is number one. It's held this position for multiple years, according to the report, with air quality worsening since 2014. This is likely thanks to increased heat, changes in climate patterns, drought and wildfires.
For year-round pollution, Fairbanks, Alaska, beats out Californian cities to rank number one—an increase from last year's number 17 spot. This change, however, may not necessarily be an increase in actual pollution. According to the report, improved monitoring suggests the problem was worse than previously realized.
Air pollution has serious consequences on a city's residents. According to the report, more than 4 in 10 Americans, or 133.9 million people, live with unhealthy levels of either ozone or particle pollution. And this puts them at risk for a slew of health conditions, including lung cancer, asthma attacks, cardiovascular damage, developmental and reproductive harm, and even premature death.
American Lung Association National President and CEO Harold P. Wimmer calls the report a wake-up call for residents and representatives to the hazards of air pollution.
"Near record-setting heat from our changing climate has resulted in dangerous levels of ozone in many cities across the country, making ozone an urgent health threat for millions of Americans," he says in a statement. "Far too many Americans are living with unhealthy air, placing their health and lives at risk."
The report comes at a time when the EPA is rolling back air and environmental regulations. As Timothy Cama reports for The Hill, a series of memos recently revealed that the EPA is now allowing looser enforcement of regulations for certain facilities. They are also allowing companies to calculate expected emissions in industry-friendly ways. Also under consideration is a roll back of Obama-era regulations on emissions and mileage requirements for automakers, The New York Times' Hiroko Tabuchi reports. In addition to the EPA regulations, some states, like California, also have their own, more strict pollution standards. But the EPA is looking at challenging this, too, Tabuchi writes.
"All of these, individually and taken together, will result in more air pollution and less enforcement of the Clean Air Act," Paul Billings of the American Lung Association tells Cama.
There is a silver lining to the report. The latest data suggests that levels of year-round particle pollution are continuing to drop across most of the country. As Laura Beil wrote for Science News last year, emissions from six air pollutants have dropped by 70 percent across the country since the passing of the Clean Air Act. "It's one of the great success stories of public health," Joel Kaufman, a physician and University of Washington School of Public Health epidemiologist, told Beil at the time.
However, the latest report also suggests that we still don't have a good grasp on pollution in all regions thanks to inaccurate or incomplete monitoring. The state of Illinois, for one, hasn't had complete data on its pollution since 2010-2012.
Only six regions qualified as the nation's cleanest this year, according to the report. They are:
Bellingham, Washington
Burlington-South Burlington, Vermont
Casper, Wyoming
Honolulu, Hawaii
Palm Bay-Melbourne-Titusville, Florida
Wilmington, North Carolina