There's a 'War and Peace' Marathon Going On in Russia
It will take 1,300 readers four days and 60 hours to read the book out loud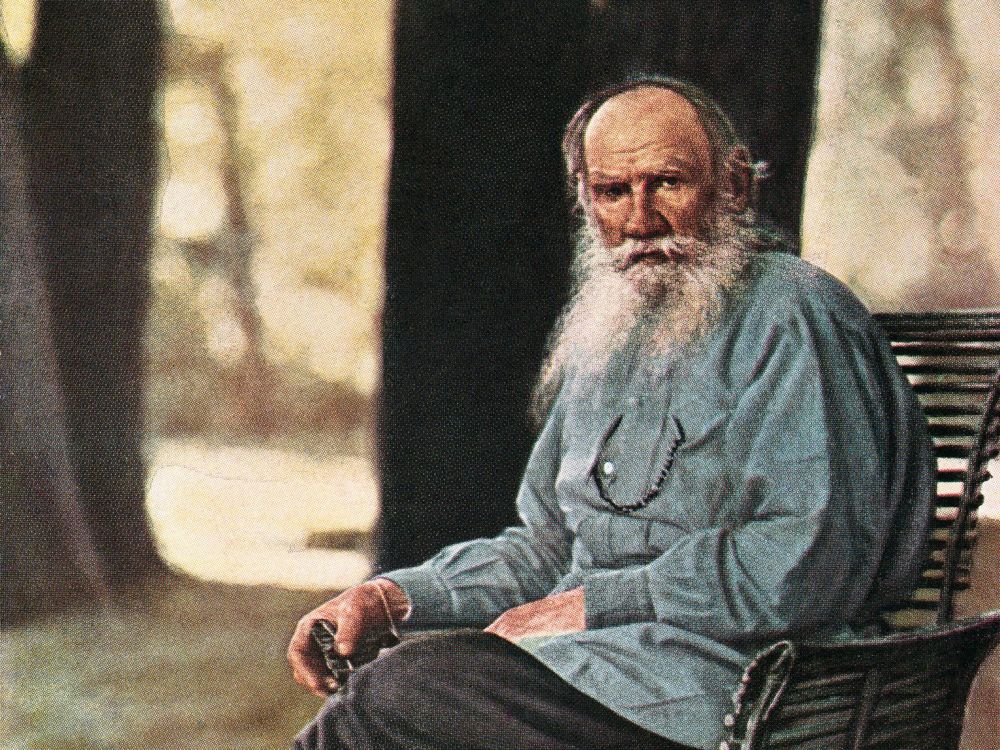 War and Peace is as famous for its great length as for its sweeping plot. But how long would it take to read the entire book out loud? That question is being answered in Russia this week: As Alison Flood reports for The Guardian, Leo Tolstoy's masterpiece is being read out loud by people across Russia in a four-day, 60-hour marathon.
Flood writes that over 6,000 Russians applied to be chosen to be read parts of the book, which contains half a million words, out loud. Only 1,300 readers—some celebrities, some ordinary Russians, and a few French speakers to tackle portions of the book that were written in French—made the cut. They will perform their readings in cultural institutions all over Russia and will be streamed live online, on the radio and via Kultura, a state television network that promotes cultural events.
Think of it as a literary relay: Readers are tackling two-to-three-minute portions of one of the book's four volumes over the course of four days. The reading began on Tuesday and will end Friday and will follow Tolstoy's sweeping story of five families as they come to terms with the consequences of the Napoleonic Wars in Russia. During periods of upheaval (including the occupation of Moscow in 1812) and peace, the book's noble characters witness everything from peasant uprisings to brutal battles and engage in love affairs, duels and the endless search for personal meaning.
It's a fitting end to 2015, which was declared a Year of Literature by the Kremlin. The celebration of Russia's literary heritage has led to new translation projects, events and a virtual Google exhibition dedicated to literary lights like Alexander Pushkin, Fyodor Tyutchev and Nikolai Gogol.
The lengthy reading isn't without precedent: On September 25, Google sponsored a 24-hour live reading of the works of Chekhov. Excitement over the Tolstoy marathon even extended to space, where cosmonaut Sergei Volkov read a portion from the International Space Station on Tuesday.
In Russian schools, War and Peace is required reading and is so popular that The New York Times' Alessandra Stanley writes that the book can be seen as an analogue to popular epics like Margaret Mitchell's Gone With the Wind. But attempts to popularize the book outside of Russia haven't always been successful: In 2013, a British poll found that 19 percent of respondents had lied about reading the book in order to appear more intelligent. Perhaps War and Peace's marathon mass reading will pique the attention of English-speaking readers who are ready to take on Tolstoy.