There's a Hospital for Statues in Argentina
When the going gets tough for Buenos Aires statues, they head to a statue-only hospital for a bit of TLC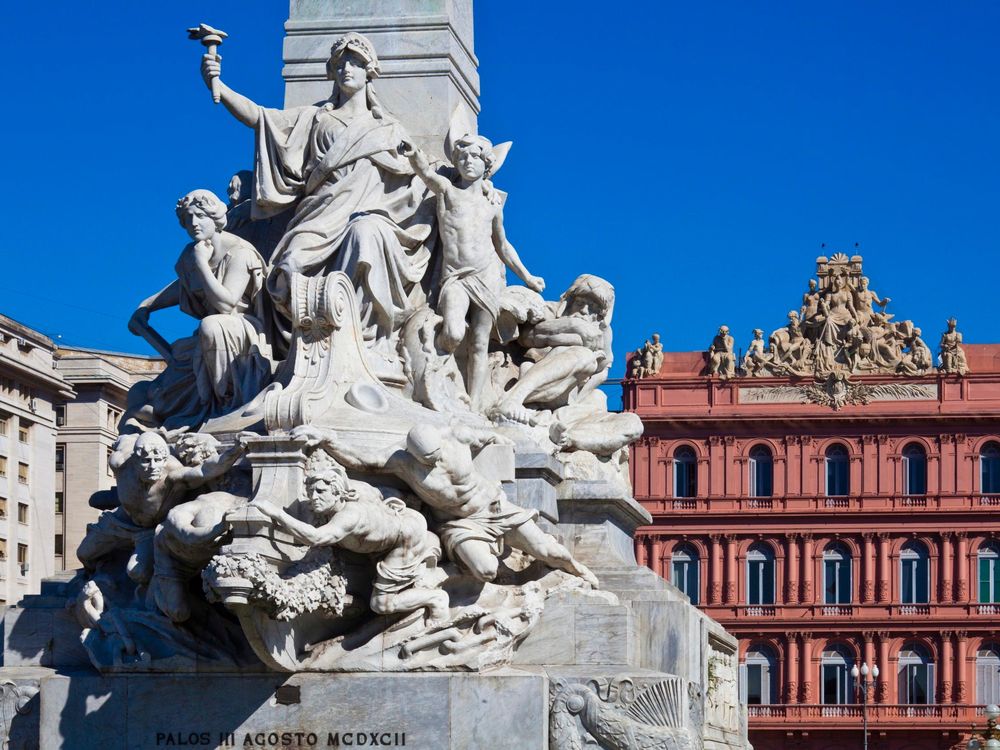 Buenos Aires is full of monuments and public art, but life isn't always easy for a statue in the bustling city. Prone to graffiti, theft and the ravages of time, some statues become a mere shadow of themselves. The AFP reports that when that happens, there's a special workshop awaiting them — a statue hospital dedicated to bringing battered art back to life.
More than 100 statues currently await restoration in the unique facility, writes the AFP. Run by the city's Department of Monuments and Artworks, it employs 25 artists who buff, polish and otherwise give TLC to statues that have sustained damage due to the ravages of the city.
Cleaning is just the tip of the iceberg for many statues — the AFP reports that many of the city's statues are now enclosed by cages to prevent vandalism, the theft and sale of their materials, and even posters being slapped directly on their surfaces.
The worst cases, writes the AFP, have missing body parts or stolen elements. So artists use photos, records and their own sculpting skills to restore missing hands and feet and get the monuments looking new once more. "These statues are like our children," Department of Monuments and Artworks coordinator Jorge Zakkur told the AFP.
Though the monuments are restored to Buenos Aires streets as quickly as possible, there's usually a large backlog of statues awaiting restoration. When they return to their urban habitat, they rejoin a tradition of controversial public art in the city. For example, a statue of Juan Perón, Argentina's public dictator, is still in limbo 40 years after his death. And Pope Francis, who was born in Buenos Aires, was so horrified about a life-sized statue of himself that he ordered it removed from the grounds of the city's Metropolitan Cathedral.