There's a Competition to Be the Last to Hear About the Super Bowl Winner
It's hard to last past Monday morning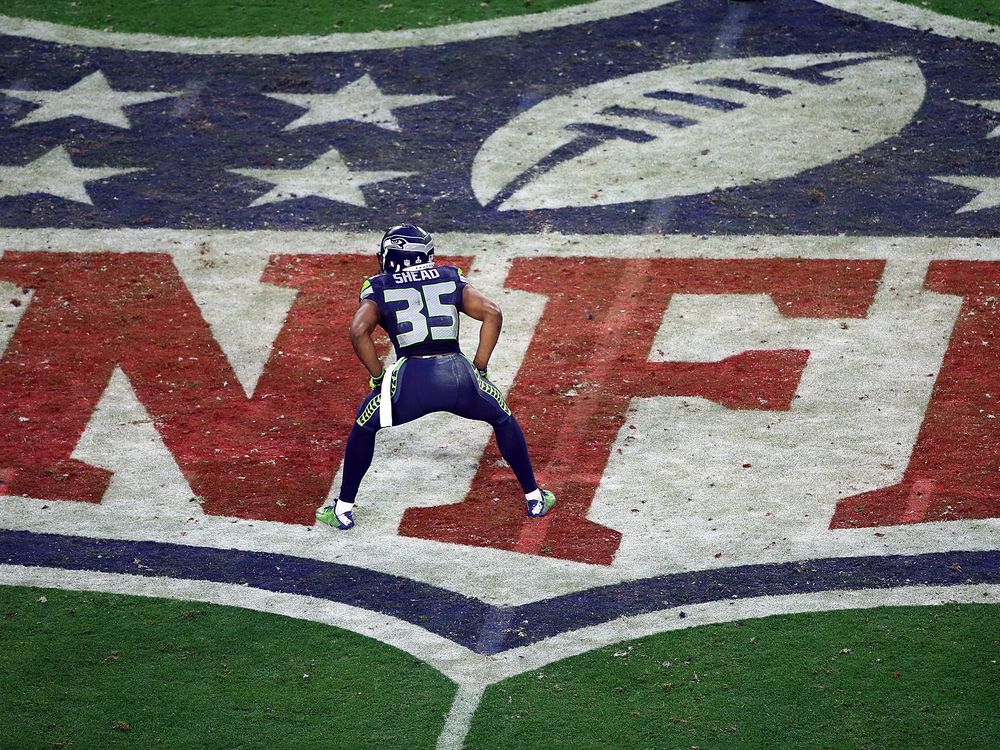 Every year, Americans break out the salty snacks and cluster around TVs and other screens to watch the Super Bowl. And every year, many others take perverse pleasure in announcing that they don't care for sports anyway and don't even know who is playing. Well, it's hard to avoid that knowledge, but even more challenging is not knowing which team won, after the fact. That feat is difficult enough to achieve, that some people have made a sport of it. It's called, simply enough, "Last Man in America to Know Who Won the Super Bowl." Contestants—women as well as men—are called "Knowledge Runners" because they run from the knowledge.
It's less of a competition and more of an endurance race, long-time Knowledge Runner Jeffrey Drozek-Fitzwater tells Newsweek. He says that a man named Kyle Whelliston, who wrote about mid-major basketball, first mentioned that every year he tries to see how long he can last without finding out who won the Super Bowl or what the score was. Drozek-Fitzwater says:
He would expand on it and talk about how culturally huge the Super Bowl is and how it's this little piece of knowledge that's almost impossible to avoid, no matter how hard you try. It sort of just gets you. He wanted to see how long he could go without finding out what it was.
The idea caught on with a small group of people. The Knowledge Runners discuss their progress, or lack of, using the Twitter hashtag #LastMan. And the game has steadily gained players, aided in part by increasing publicity. Now there's also a blog, which report that, this year, seven runners out of 114 were still left as of February 18. 
Every time a runner gains "The Knowledge" of the Super Bowl's outcome, he "dies." The blog keeps track of causes of death. And yes, there's plenty of death by sabotage: Twitter user James Miller was taken down by his own AP biology class last year on February 3. And last year's final two players were both "murdered" by an anonymous twitter user with the handle @Sea43_Den8. 
Drozek-Fitzwater made it 10 days, he estimates, by not visiting Facebook or looking at any emails other than ones for work. No radio, no TV. But a clip of Last Week Tonight with John Oliver proved to be his downfall: 
I figured because he was British, I would be safe. It was about doctors taking pharmaceutical money, and he just completely out of nowhere mentioned how pills are the only things that look like footballs that Seattle could handle, or something like that. I was like, OK, it's pretty clear the Seahawks lost, and that's what got me.
Even just navigating the world can prove challenging for players. Runner John Carney told the New Yorker that survival requires "intense eye discipline," to avoid glimpses of newspaper headlines or other spoilers the Monday after.
With coverage from The New Yorker and Newsweek, Brendan Loy, who keeps the blog updated and tracks the players, notes that next year's #LastMan game may be chaotic. But a solution may be in the works:
We made a #lastman subreddit yesterday & someone mentioned making an app so ideas are being hatched.

— Last Man 2015 (@findthelastman) February 16, 2015
Drozek-Fitzwater told Newsweek that as of his interview (posted 3/1) there were still a few players remaining. The official Google Doc has 6 players listed as "in."  If they are still running, then good luck to them.