The World's Oldest Post Office Gets New Owners
A Florida husband-and-wife duo is taking over the 311-year-old site in southern Scotland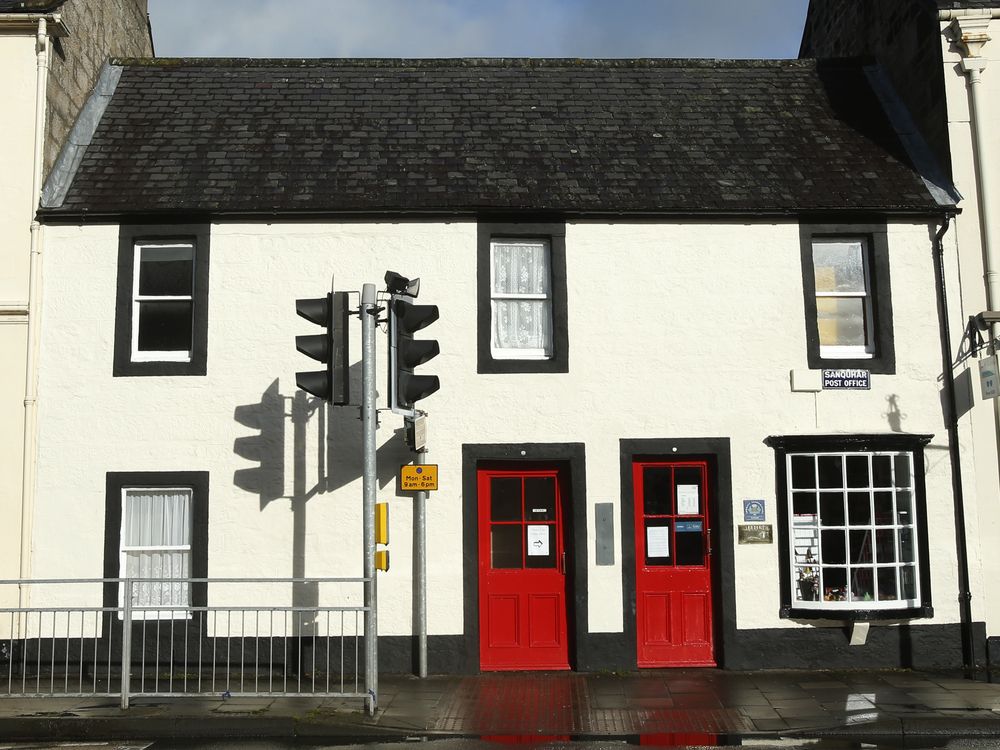 The world's oldest working post office has been operating continuously in southern Scotland since 1712. But when its owners decided they were ready to retire in 2019, some onlookers worried the facility would close and lose its title.
Fortunately, those concerns never came to fruition.
Barry and Mary Ford have now taken over the 311-year-old site in Sanquhar, a small village situated about 50 miles south of Glasgow in Scotland's Dumfries and Galloway region. They will be the 17th operators in the facility's history.
The post office had been for sale since late 2019, when then-owners Nazra and Manzoor Alam decided to step down. Manzoor Alam died last November, leaving Nazra Alam to run the site on her own. Now, she plans to move closer to her children and grandchildren.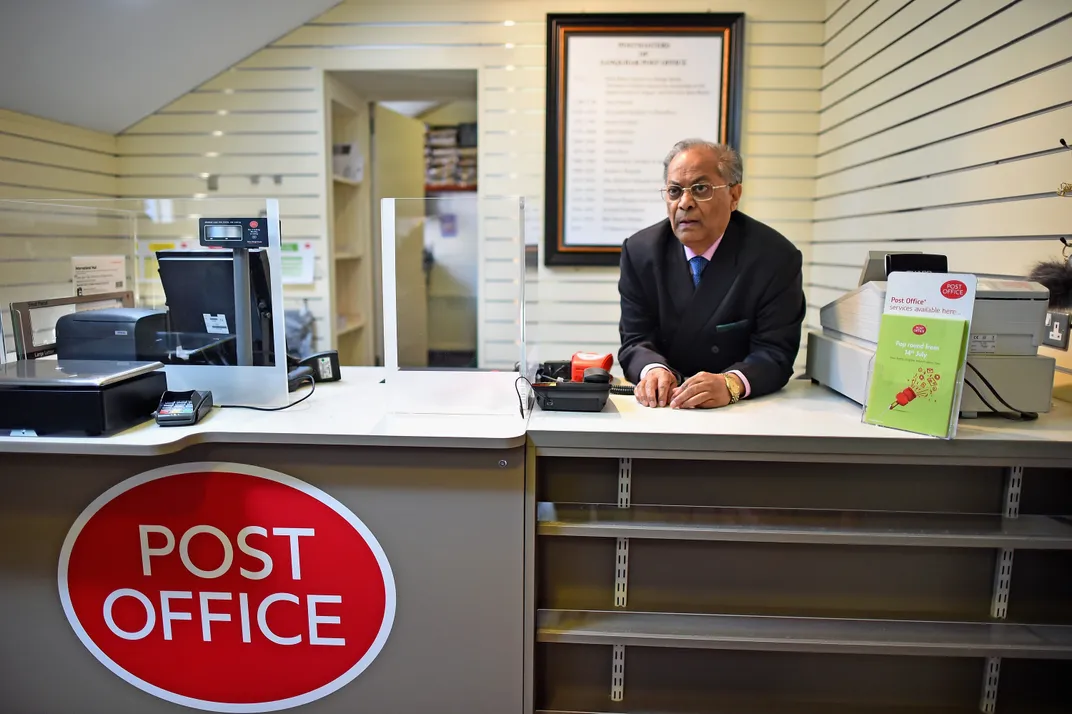 The Fords are originally from the United Kingdom, but they've spent the last 20 years in Florida. They first learned the post office—and an accompanying three-bedroom cottage—was available in 2020, but another interested buyer outbid them.
When that deal fell through, however, the couple got a second chance to take over. An official handover ceremony will take place next month, per the Scotsman's Ed Cullinane.
"It's important to us to keep it going for the local area for tourism and for the community," Mary Ford, 57, tells BBC News.
Many visitors seek out the branch and bring letters to have them stamped with the words, "The World's Oldest Post Office." The site also serves as a bank for residents of Sanquhar, which has a population of roughly 2,000, as Jessica Carpani reported for the Telegraph in 2019.
Barry Ford, who is 60, was a serviceman in the Royal Air Force. While living in Florida, he ran an aircraft restoration business, so he has "a lot of stuff to learn" about running a post office, as he tells BBC News.
"It is a complete different career change for the pair of us," he adds.
The couple also recently learned that Mary Ford's ancestors once lived nearby. While sifting through her late mother's belongings, she came across a pair of gloves bearing the Sanquhar knitting pattern. She started looking into her family history and found she had relatives who came from the nearby village of Muirkirk.
"I was an avid stamp collector as a child, and to discover that Mary's ancestors were from the local area was fate," says Barry Ford to the Telegraph's Daniel Sanderson.
The Sanquhar Post Office has held the Guinness World Record for the oldest working post office since 2009. The second-oldest, located in Stockholm, Sweden, has been running since 1720, while the third-oldest has been operating in Santiago, Chile, since 1772.
When it opened in 1712, the Sanquhar Post Office served as a hub for getting messages across the border between Scotland and England. Messengers on horseback delivered notes written by members of the landed gentry, per the Telegraph. Robert Burns, the 18th-century Scottish poet, often stopped at the branch—and even became friendly with a former postmaster.