How the Journalist Who Broke the News of World War II Got Her Scoop
Somebody needs to make a movie about Clare Hollingworth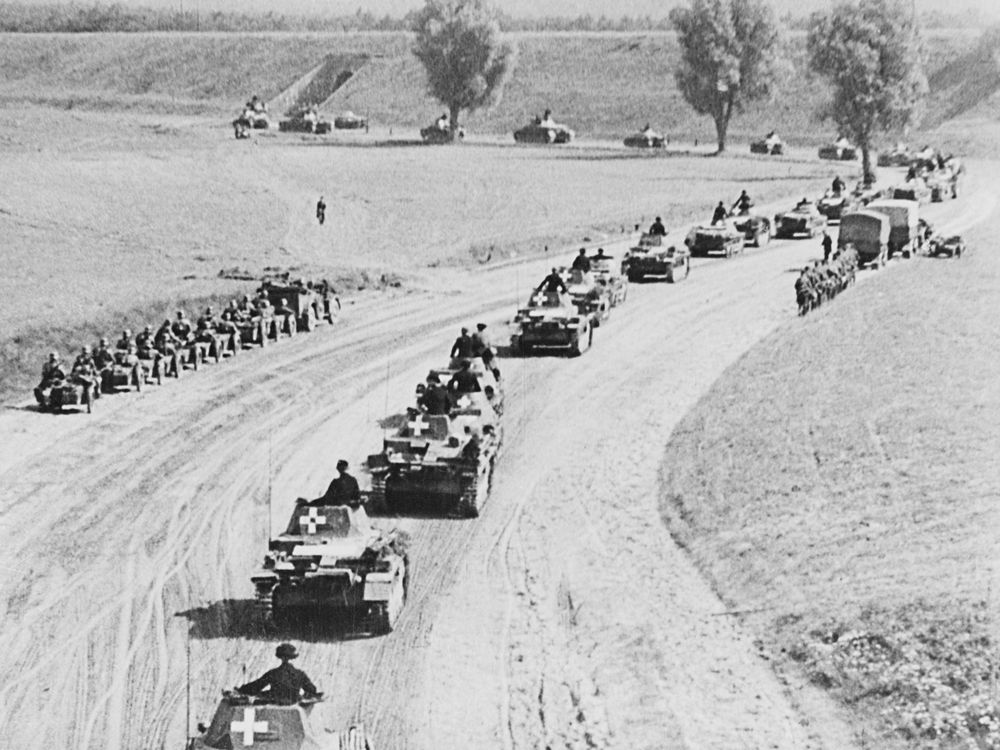 Paul Revere warned America that the British were coming. Bob Woodward and Carl Bernstein got the scoop on President Nixon's dirty deeds at Watergate. Any U.S. history student remembers these famous bearers of bad news, but not nearly as many may know another: Clare Hollingworth, the woman who broke the news of World War II.
The greatest scoop? Journalist who revealed start of #WW2, Clare Hollingworth, turns 104 http://t.co/K9dZXUaJS2 pic.twitter.com/Gz0xZsZnFv

— maggie jonas (@mmaggie47) October 9, 2015
BuzzFeed's Rossalyn Warren has the details of Hollingworth's historic scoop, in honor of her 104th birthday. Hollingworth had to fight hard to even become a reporter, Warren writes, but managed to persuade her  Daily Telegraph editor to send her to Poland in August 1939. Only days into the job, when she noticed something extraordinary. Germans tanks had lined up along the border, preparing to invade on Hitler's order. World War II had begun — and Hollingworth was the journalist who saw it happen. Warren recounts the moment she first spread the news:
Hollingworth ran to a nearby building and picked up the phone to call her friend Robin Hankey, who worked at the British Embassy.
"Robin," she said. "The war's begun!"
Hankey dismissed her claim. It couldn't be true, he insisted, as the governments were still in negotiations. To prove she was telling the truth, Hollingworth stuck the phone out of the window so he could hear the tanks moving past. Convinced, he swiftly alerted authorities, who then had the unusual task of telling the Polish government that their country was about to be invaded.
Incredibly, Hollingworth's scoop was far from her only accomplishment during the war. As the Nazis invaded, she helped 3,000 refugees escape the Polish city of Katowice. Throughout her career, which spanned seven decades, the accolades piled up: She reported stories in China, North Africa, India, Pakistan and the Soviet Union; she interviewed the Shah of Iran; she freed a kidnapped journalist; and she inspired a generation of women who wanted to be reporters. So what was her secret? "I was not brave," she told Esther Addley for The Guardian. "I was not naïve." And not afraid of a scoop, either.