The Man Behind Nintendo's Mario Is Retiring After Nearly Three Decades
Charles Martinet has voiced the famous character in more than 100 games since the 1990s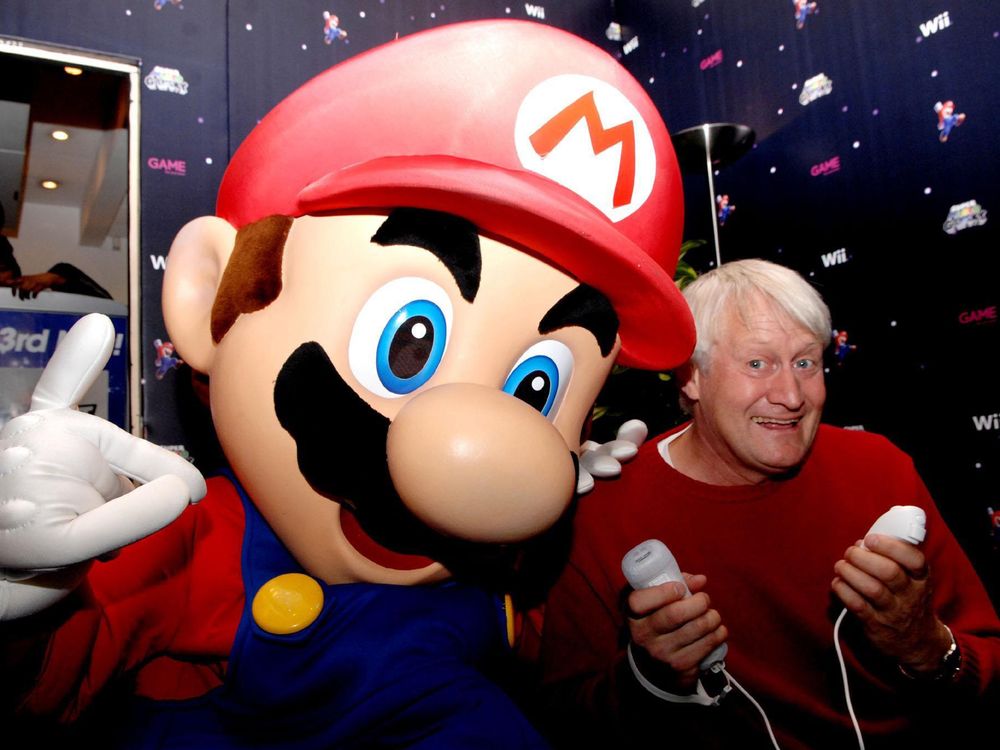 In 2019, Charles Martinet became the holder of a Guinness World Record: most video game voiceover performances as the same character. Since the 1990s, he has been the voice actor behind Nintendo's Mario, appearing in more than 100 games.
This week, Nintendo announced that Martinet's decades-long reign as the Italian plumber known for saying "It's a-me, Mario," among other catchphrases, is coming to an end.
"Charles Martinet has been the original voice of Mario in Nintendo games for a long time, as far back as Super Mario 64," writes Nintendo in a statement. "Charles is now moving into the brand-new role of Mario Ambassador. With this transition, he will be stepping back from recording character voices for our games, but he'll continue to travel the world sharing the joy of Mario and interacting with you all!"
My new Adventure begins! You are all Numba One in my heart! #woohoo !!!!!!! https://t.co/3YWYewlnXt

— Charles Martinet (@CharlesMartinet) August 21, 2023
Martinet originally got the role by arriving at an audition in the early 1990s just as the the casting directors were about to leave. They told him, "You're an Italian plumber from Brooklyn, a character in a video game for Nintendo called Mario," as Martinet recalled in a 2017 interview with CNN. Martinet started talking, improvising in what would become Mario's trademark falsetto.
Most fans got to know Martinet (or, at least, the sound of his voice) via 1996's Super Mario 64, per the New York Times' Claire Moses. He continued to voice the character—and sometimes others, such as Mario's brother, Luigi, and their nemeses, Wario and Waluigi—in many more games over several decades.
Earlier this year, when The Super Mario Bros. Movie premiered, Martinet voiced Mario and Luigi's father, as well as a pizza parlor patron named Giuseppe, though Chris Pratt voiced Mario himself. Nintendo has also confirmed that Martinet will not be the voice of Mario in the upcoming release "Super Mario Bros. Wonder," reports IGN's Adam Bankhurst. The company has not yet announced who will replace Martinet for the game.
At a 2021 fan expo in Canada, Martinet expressed that he wanted to voice Mario "until I drop dead," according to Bhromor Rahman of the Game Crater. Still, he added that, "If someday I think I am no longer capable of doing it, I will tell Nintendo to look into finding someone else."
Now, in his new ambassador role, Martinet will be "traveling around the world to promote the beloved plumber, signing autographs and performing Nintendo character voices," reports the Associated Press.
It's a fitting step for Martinet, who has always professed to being a "huge Mario fan."
"I love this character," he told Guinness World Records in 2018. "I want to be more like this character—full of joy and happiness and fun and courage."