The Smithsonian Will Temporarily House 77 Repatriated Artifacts Amid Unrest in Yemen
Until the items can be returned, the National Museum of Asian Art will keep them safe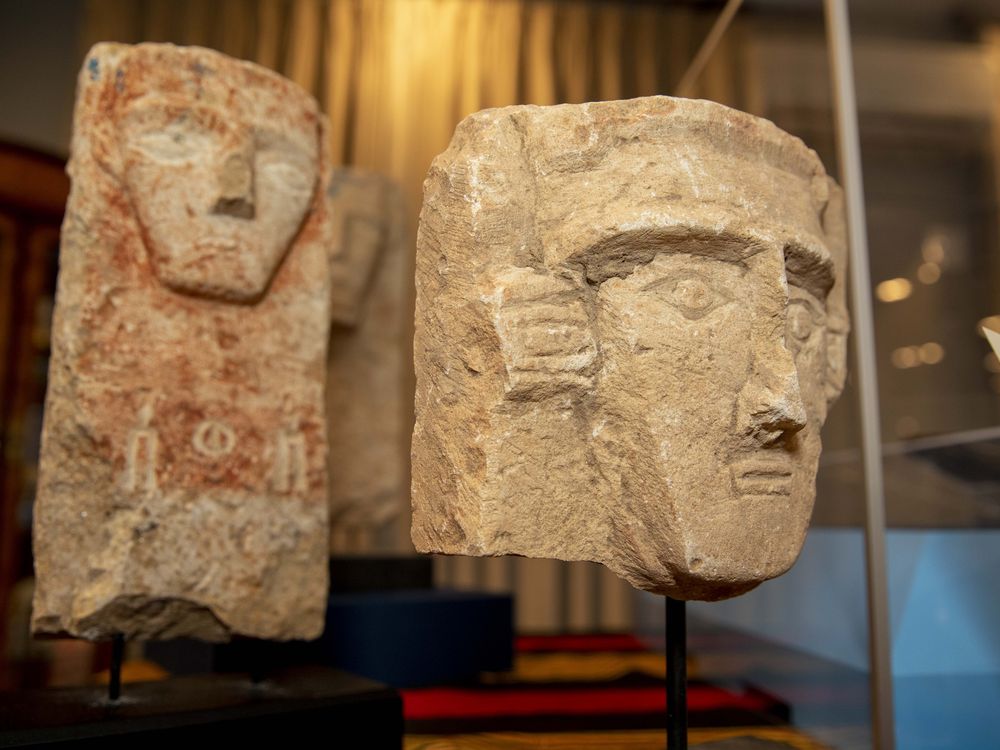 The United States is repatriating 77 looted artifacts to Yemen—but for now, the Smithsonian's National Museum of Asian Art will hold them for safekeeping.  
Due to ongoing unrest in Yemen, the museum has agreed to store the objects for two years. The country can then decide whether to extend the agreement, which the museum announced in a statement this week. 
"With the current situation in Yemen, it is not the right time to bring the objects back into the country," says Mohammed Al-Hadhrami, Yemen's ambassador to the U.S., in the statement. "The Smithsonian's National Museum of Asian Art is a global leader in the field of cultural heritage and preservation. We are pleased to see these objects in their care."
The 77 artifacts—the first the U.S. has returned to Yemen in nearly 20 years—include a bronze bowl, 11 folios from early Qur'ans, and 65 carved funerary stones dating to the first millennium B.C.E. American officials seized them from a New York art dealer over a decade ago, according to the New York Times' Graham Bowley and Tom Mashberg. 
They've been in storage for years. And soon, through the new partnership, they may finally see the light of day. 
"Our conservators and our curators have been active in this space for a long time," Chase F. Robinson, the museum's director, tells the Washington Post's Thomas Floyd. "We very quickly realized that this is something that we not only felt compelled to do, but in some sense privileged to do."
The museum is permitted to display them, and it plans to "engage with the Yemeni community and listen to their perspectives to inform how these objects are interpreted," according to the statement. A selection of the repatriated objects may join the ongoing exhibition "Ancient Yemen: Incense, Art and Trade." In the display, the museum plans to share the story of the objects' repatriation and call attention to the violence in Yemen.
For the last eight years, Yemen has been shaken by conflict between the Saudi Arabia-backed government and the Houthis, an armed rebel group. According to an estimate by the United Nations, the war has taken more than 200,000 lives, mostly from indirect causes such as lack of food, health services and infrastructure. In this period, Yemen has also "experienced heavy looting and destruction of its tangible cultural heritage," per the National Museum of Asian Art.
"The current situation in Yemen is tragic," Robinson tells the Times. "This is just a small moment in which we can celebrate some collaboration."
The new agreement comes amid increased calls for institutions around the world—including the Smithsonian, which announced a new ethical returns policy last year—to repatriate stolen cultural artifacts. 
"This partnership with Yemen will serve as an exemplary model of how U.S. museums can work with other countries to steward cultural objects and share them with broad audiences," says the museum.