'The Outsiders' Musical Is Coming to Broadway
The greasers and Socs from S.E. Hinton's popular novel will spar on stage this spring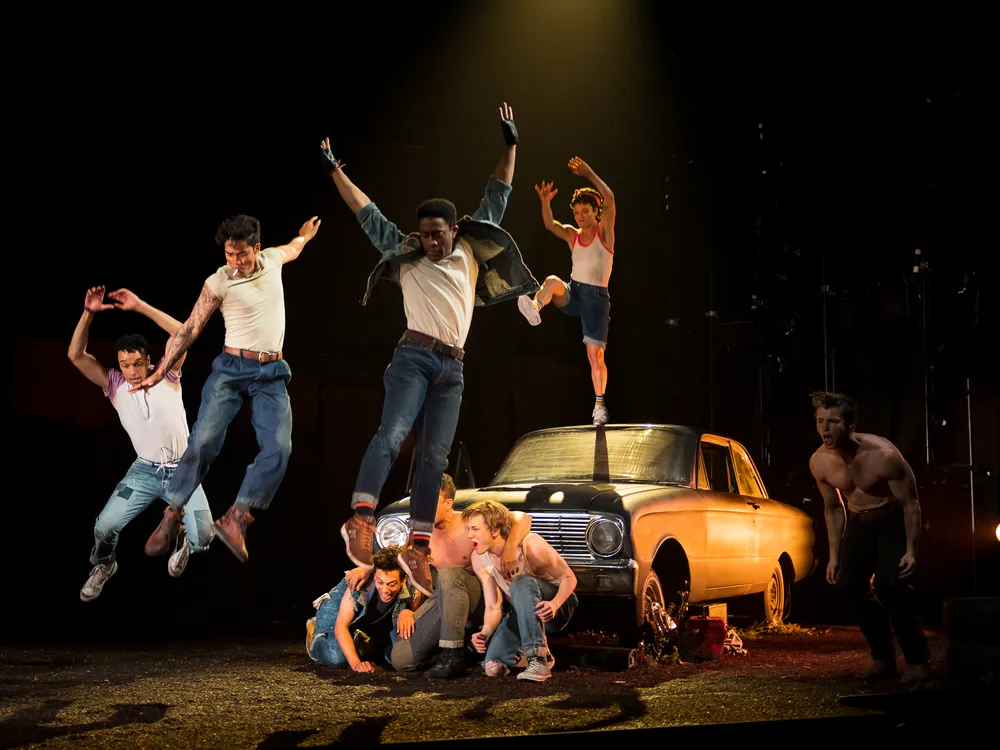 Ponyboy, Johnny, Sodapop and Dallas are coming to Broadway next year.
The "greasers" from S.E. Hinton's 1967 novel The Outsiders will arrive at the Bernard B. Jacobs Theater for previews starting March 16, with an official opening scheduled for April 11, reports Playbill's Andrew Gans.
Based on Hinton's novel and the Francis Ford Coppola film adaptation of the same name, the musical follows Ponyboy Curtis, Johnny Cade and their fellow greasers as they navigate the turbulence of adolescence and their conflict with the "Socs"—short for "Socials," their upper-class rivals—in 1960s Tulsa.
"A story of the bonds that brothers share and the hopes we all hold on to, this gripping new musical reinvigorates the timeless tale of 'haves and have-nots,' of protecting what's yours and fighting for what could be," per a statement from the La Jolla Playhouse in San Diego, where the show had its world premiere earlier this year.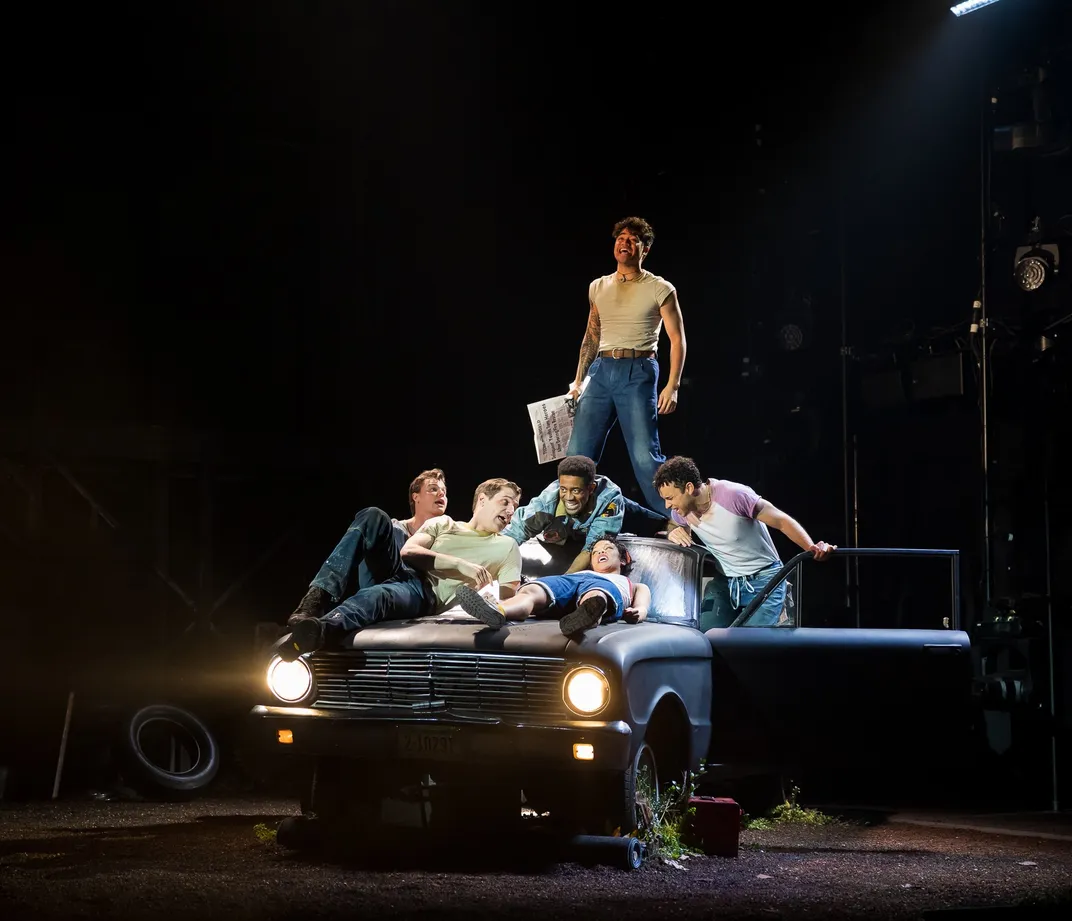 Originally set to open in Chicago in 2020, the project was delayed by the pandemic, reports the New York Times' Sarah Bahr. Finally, in February, the musical debuted its "folk-rock sound," per the Los Angeles Times' Charles McNulty. Some songs are inspired by the literature Ponyboy is reading, including Charles Dickens' Great Expectations and Robert Frost's poem "Nothing Gold Can Stay."
Earlier this month, Angelina Jolie, who saw the show during its San Diego run, announced that she will serve as lead producer on Broadway. "I can't begin to express how excited I am for this musical to make its Broadway debut and look forward to sharing this new adaptation of The Outsiders with the world," she told People's Benjamin VanHoose.
The musical adaptation features a book by Adam Rapp and Justin Levine, with music and lyrics by Levine and Jamestown Revival, the partnership between Jonathan Clay and Zach Chance.
Hinton wrote the book when she was 16 and living in North Tulsa. She finished the first draft in a creative frenzy after a group of Socs beat up her friend.
The story found widespread popularity with teenagers thanks to its realistic and gritty depictions of adolescence, and it still resonates "because it captures how teenagers feel—the mix of over-the-top emotions and idealism," Hinton tells Smithsonian magazine's Patrick Sauer.
"What I was talking about was real," she adds. "Books at that time for teenagers were 'Mary Jane goes to prom,' but [they] didn't include sneaking in the liquor, which was the main point. Nobody was writing about what was going on in my high school: the social and class warfare."
A Note to our Readers
Smithsonian magazine participates in affiliate link advertising programs. If you purchase an item through these links, we receive a commission.