The Moon Had Water Since the Day It Was Born
The Moon was birthed from the Earth—a blob of molten rock sent spiraling off into space in the aftermath of a massive collision 4.5 billion years ago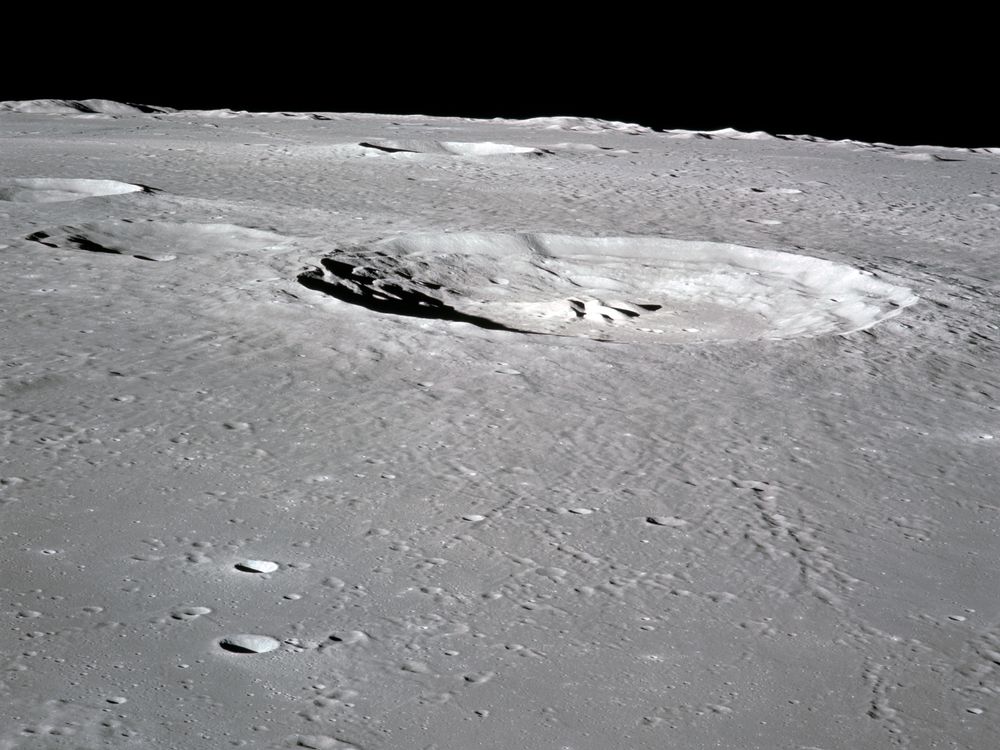 The Moon was birthed from the Earth—a blob of molten rock sent spiraling off into space in the aftermath of a massive collision 4.5 billion years ago. Years of volcanic activity and bombardment by asteroids beat the Moon into its current form—a dry, desolate land. But, below its battered surface the Moon hides traces of its parentage: deep inside the lunar material, there's water, says new research.
Water on the Moon may sound strange, but it's actually been reported and confirmed many times over. Water has been found lining the walls of lunar craters, buried within the lunar surface layers, and in rocks collected by Apollo astronauts. But there is a huge difference between that previously discovered water and the water described in the new study, a project spearheaded by NASA's Rachel Klima.
Researchers think that the crater water and the soil water arrived after the Moon was formed. Water can be delivered by icy comets or produced through chemical interactions with the solar wind. In the new study, however, the researchers looked at the huge 38 mile-wide Bullialdhus Crater. Scientists think that a giant impact at the center of the crater forced some of the Moon's subsurface to the top—it's a window that looks 4 to 6 miles into the Moon's interior. In these interior lunar rocks the researchers found a spike in hydroxyl, one half of a water molecule, chemically attached to the Moon's original material—a sign that it's been there since the Moon was formed.
"I think it would be very tough to have this water be anywhere other than original to the material that formed the moon," said Klima to ABC.
More from Smithsonian.com:
The Water On the Moon Probably Came From Earth
T Minus Three Days Until NASA Sends Two Satellites Crashing Into the Moon