The Legendary Reporter Who Broke the Beginning of World War II Is Dead
Clare Hollingworth redefined the role of war correspondent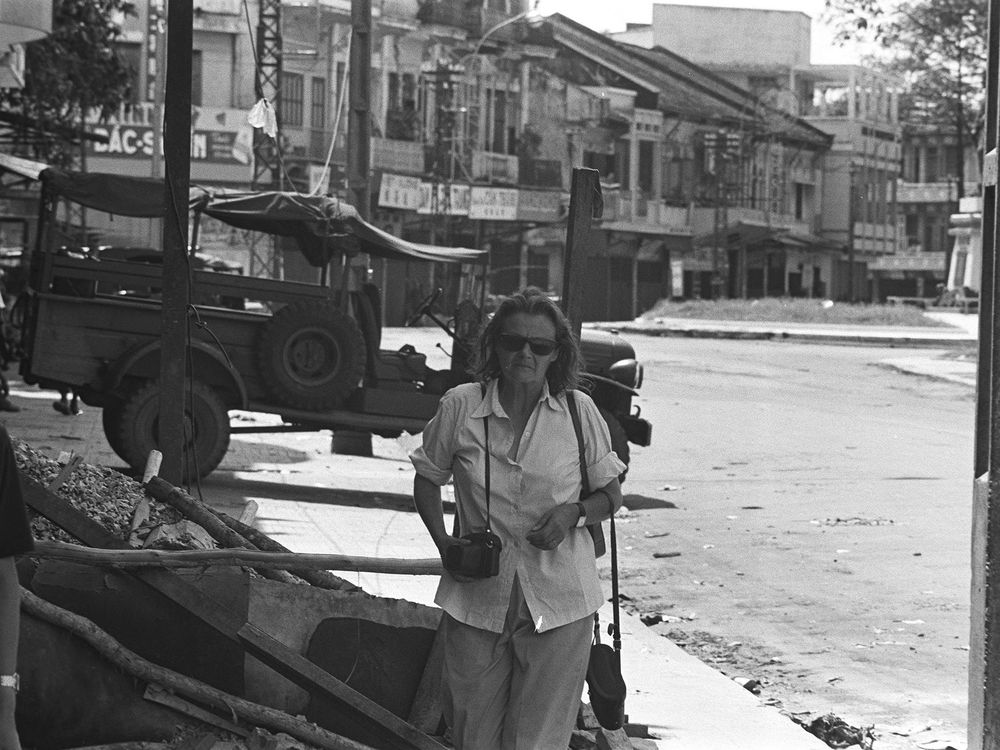 In 1939, a young journalist named Clare Hollingworth got the scoop of the century when she first witnessed German forces amassing at the Polish border, then saw them invading the country. She broke the news—and her way into history books—and went on to a career as a war correspondent and reporter that spanned over seven decades. Now, reports Margalit Fox for The New York Times, Hollingworth is dead. She was 105 years old.
Born in England, Hollingworth had to overcome societal stigma—not to mention her own family's disdain for journalism—to become a reporter. At a time when many female journalists were relegated to the society pages, Hollingworth then had to fight for the chance to cover the impending war. But as SmartNews reported last year, she managed to be hired as a correspondent and she flew to Poland to cover the buildup to World War II.
Her persistence was rewarded almost instantly. As Fox notes, Hollingworth had been on her first job in the business for less than a week when she realized that troops had amassed on the German border. The BBC adds that her two-part scoop about the military buildup and then the invasion were both reported for The Daily Telegraph, a British paper, without a byline.
The beginning of World War II was far from the end of Hollingworth's illustrious career. Indeed, her time as one of the world's most ambitious and celebrated war reporters had just begun. She went on to report on the battle for Poland and went to Romania, Greece and Egypt during World War II. She even defied a ban on British women reporters at the Egyptian front by working for an American magazine instead.
After the war, she continued to break important news. In the 1960s, she realized that one of her coworkers, Harold Adrian Russell "Kim" Philby, was a Russian spy and published the story of his defection to the USSR. He turned out to be a member of the Cambridge Five, a notorious spy ring that had infiltrated the deepest circles of British public service. She also broke the news of U.S. peace talks in Vietnam in the 1970s. Over the years, she barely managed to sidestep danger, often forming alliances that she could leverage if she was ever in a pinch.
Hollingworth was fearless, witty, sly and committed. But she downplayed those traits during her lifetime. "I must admit that I enjoy being in a war," she told The Telegraph's Neil Tweedie in 2011. "I'm not brave, I just enjoy it. I don't know why. God made me like this. I'm not frightened." She told Tweedie that she enjoyed going to the most dangerous places because the best stories could be found there.
Despite the danger and drama of her long career, Hollingworth lived well into her second century. Journalism was not her only accomplishment, either. Before launching her career as a reporter, she helped thousands of Jewish refugees who were trying to flee Europe. Characteristically, she downplayed that achievement, too. Perhaps humility was the secret to Hollingworth's long life—or maybe the luck that followed her throughout her vaunted career in journalism translated into longevity as well.