The Frick Adds Its First Renaissance Portrait of a Woman to Permanent Collection
The stunning 16th-century painting by Giovanni Battista Moroni is now on display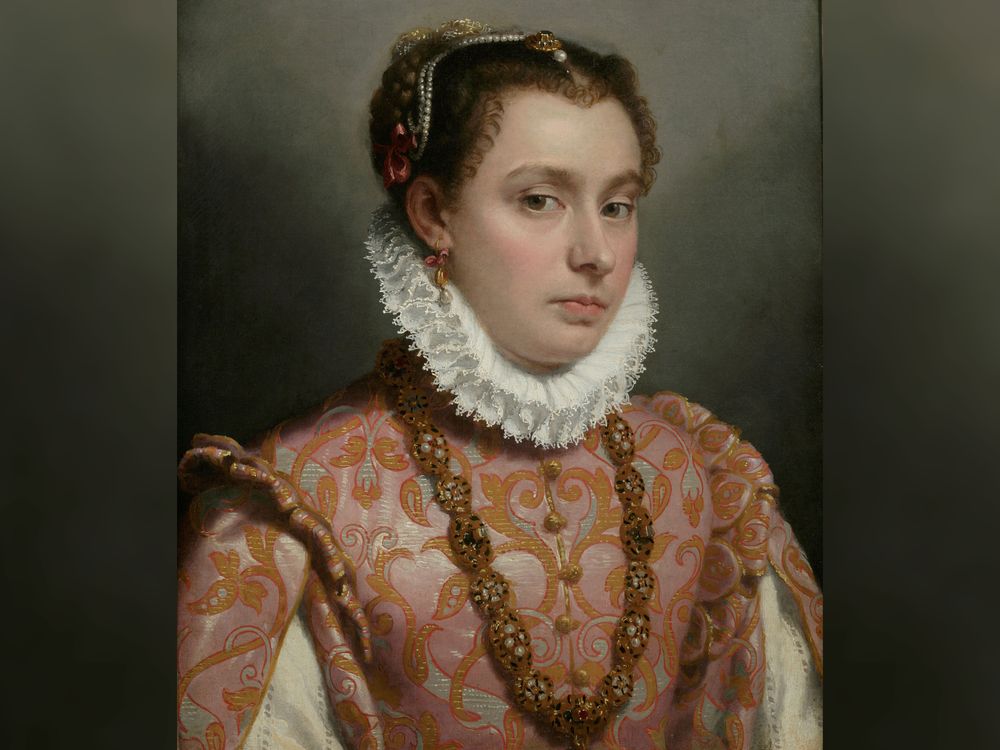 The Frick Collection in New York has long touted a rich assortment of old master paintings, including Renaissance portraits of powerful figures. None of those portraits, however, depicted a lone woman—until now.
Portrait of a Woman, painted by Italian Renaissance master Giovanni Battista Moroni circa 1575, is joining the Frick's permanent collection, the museum announced in a statement last week, adding that the piece is "the most significant Italian Renaissance painting the museum has acquired in more than half a century."
The portrait depicts an aristocrat with short, reddish-brown hair. The woman, whose identity remains unknown, dons a white neck ruff, a pink dress with orange accents and fine jewelry.
Aimee Ng, a curator at the Frick, tells the New York Times' Sarah Bahr that experts don't know why Moroni painted the portrait, as it is not connected to any of the events that usually prompted portraits of women: betrothals, engagements or a couple's move to a new house.
The portrait is unconventional for another reason: Moroni's subject wears an expression of harsh disdain, setting the painting apart from other portraits of women at the time, which favored more modest, restrained gazes.
"The demureness of what was much more of a quote-unquote feminine expectation is sort of out the window here," Ng tells Times. "Whoever is looking at her is definitely getting judged back."
Portrait of a Woman initially made its way to the Frick for "Moroni: The Riches of Renaissance Portraiture," a 2019 temporary exhibition celebrating the work of a painter who, at least in the United States, has not attained the reputation of a Botticelli or a Raphael.
"We had the pleasure of getting to know this compelling portrait very well in 2019," says museum director Ian Wardropper in the statement. "... At that time, the portrait was considered one of the finest by Moroni in private hands. We are thrilled to now include it in our permanent collection."
The portrait joins the museum's collection as a gift from the trust of a longtime board member, Assadour O. Tavitian, who died in 2020.
In addition to being the Frick's first Renaissance-era portrait of a woman, the painting is also the first Moroni in the museum's permanent possession. Ng tells the Times that she hopes the acquisition will bring more attention to Moroni, who has a greater reputation in Europe.
"There, he's ended up in Henry James' and George Eliot's novels, and become part of the culture," she says. "I'd love to think that, by having a Moroni painting of this quality and visual impact in the Frick Collection, we can bring more of this artist into an American awareness."
The portrait is now on view at the Frick Madison in New York City.