'The Collaboration' Brings Andy Warhol and Jean-Michel Basquiat to Broadway
Starring Paul Bettany and Jeremy Pope, the production explores two art icons' complex relationship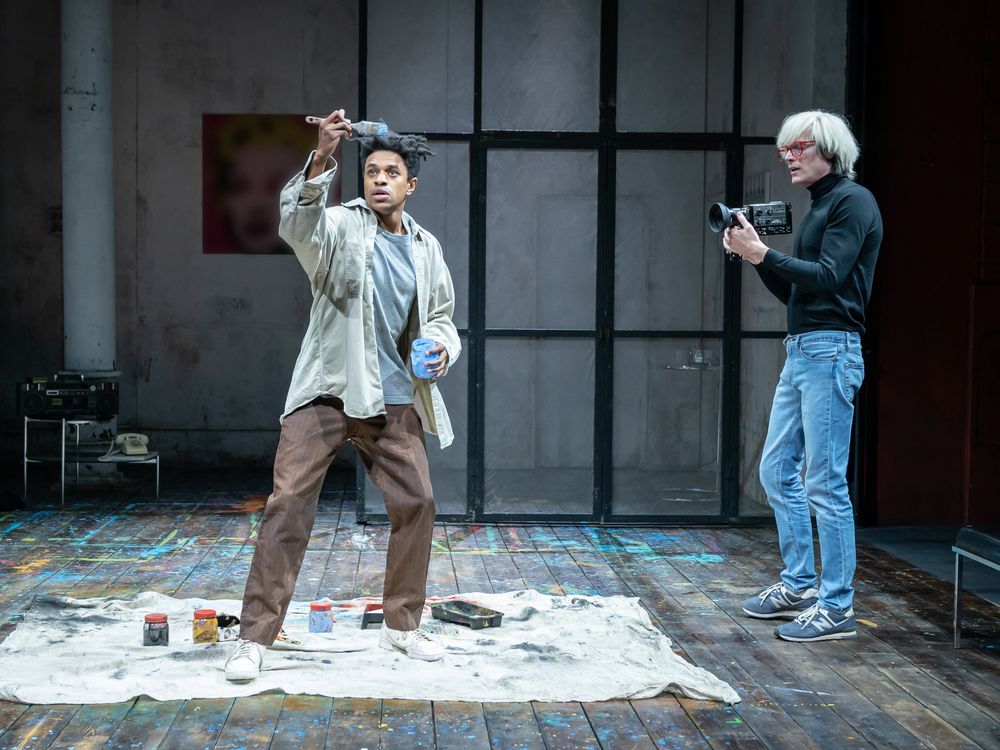 In the mid-1980s, two art sensations—Pop Art icon Andy Warhol and Neo-Expressionist star Jean-Michel Basquiat—joined creative forces. 
Their collaboration was fruitful but brief: Warhol, 58, died following gallbladder surgery in 1987. Basquiat, 27, died from a heroin overdose in 1988.
Now, more than three decades later, screenwriter and playwright Anthony McCarten is giving new life to their fleeting kinship with The Collaboration, which opened at Broadway's Samuel J. Friedman Theatre last month. (The Collaboration's opening night, set for December 20, was canceled due to a positive Covid-19 case in the company. The production returned on December 26.)
Initially, Warhol and Basquiat's relationship was marked by conflict and competition. The artists, however, went on to collaborate on a series of paintings, which they exhibited in 1985.
"One man traffics in brands and pop culture iconography (we see Warhol's signature Marilyn Monroes on the walls of Anna Fleischle's flexible, white-walled set), the other sees logos as the enemy," writes the New York Times' Matt Wolf. "The material follows a dramatically predictable course from mutual wariness to admiration, leading eventually to love."
The Collaboration comes to Broadway from London's West End, where it ran for several months earlier this year. It arrives with the same key players: Paul Bettany, known for his work in Marvel's "WandaVision," revives his role as Warhol. Jeremy Pope, an award-winning theater actor who has also starred in films like One Night in Miami…, returns as Basquiat. The Broadway production will still be directed by England's Kwame Kwei-Armah. A film based on The Collaboration, featuring Bettany and Pope, is also in the works.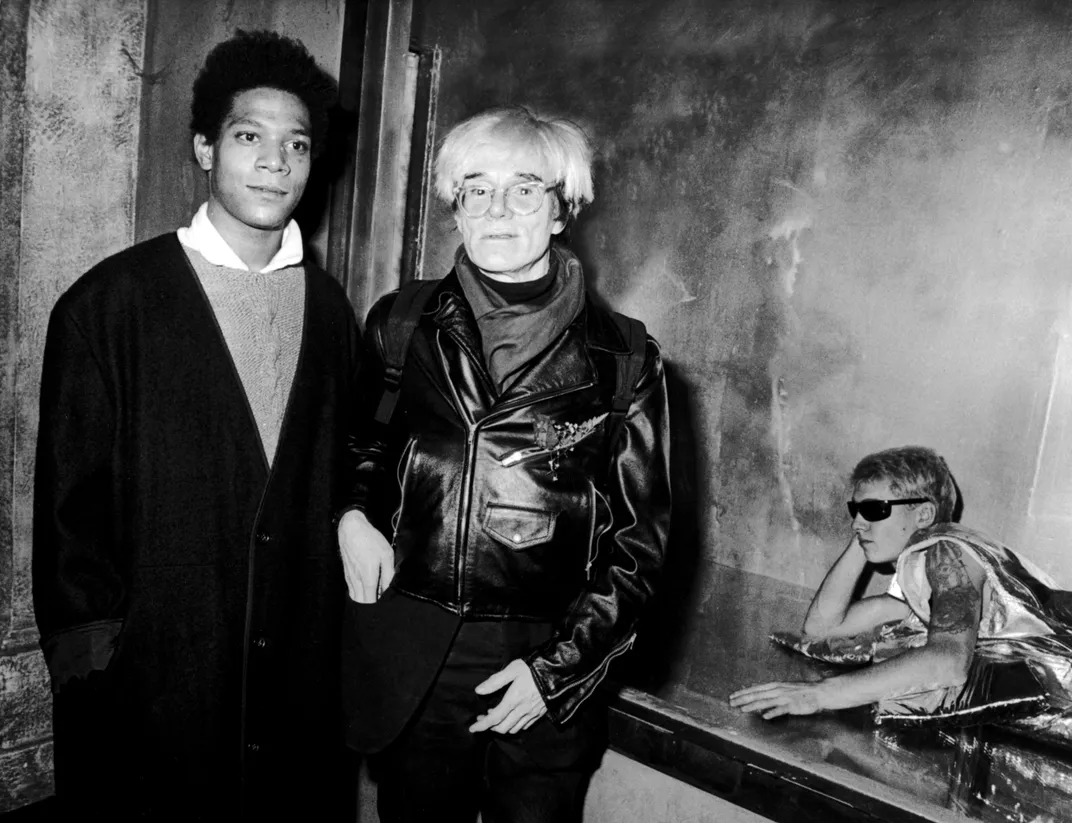 Even though the Broadway show is Pope's third stint portraying Basquiat, he tells Entertainment Weekly's Maureen Lee Lenker that he's still peeling back layers of the great artist.
"Investigating the souls and hearts of these individuals takes time," Pope says. "We were given time to be able to take it to London and then make a film. Now we're on Broadway and we're still discovering new things about these two individuals and the ways in which we want to tell the story. We are looking to uncover the cliches of what we know about these artists and icons and start to understand their humanity and soul. The more that we've done it, the more that I feel affirmed."
The Broadway production is not just a carbon copy of the West End run, according to Bettany.
"So much has changed in all three iterations," he tells Entertainment Weekly. "... The play in New York has been very much informed by things that we learned by doing the film. But also we are bringing this story home. This feels like a natural place for this story to be told. It is a New York story about two New York legends. The pressure of that, I really felt it. But they say pressure makes diamonds."
McCarten is known for writing biodramas about great artists, leaders and other famous figures. He is the screenwriter behind Stephen Hawking biographical romance The Theory of Everything (2014), Winston Churchill war drama Darkest Hour (2017), Freddie Mercury biopic Bohemian Rhapsody (2018) and The Two Popes (2019), which portrays Pope Francis and his predecessor, Pope Benedict XVI. McCarten is also behind I Wanna Dance With Somebody, the new Whitney Houston biopic. On the stage, McCarten's A Beautiful Noise, a musical about Neil Diamond, opened on Broadway at the Broadhurst Theatre last month.
Pope has appeared in numerous Broadway productions, but the experience is new to Bettany.
"I haven't done theater in a quarter of a century," the actor tells Entertainment Weekly. "But as far as the Broadway debut of it, it feels really special to me. Because it is a New York story and I'm getting to tell it in New York."