After 149 Years, Thailand's Royal Puppets Dance Again
The ancient art of Hun Luang all but vanished until passionate artisans revived the style in time for the late king's royal funeral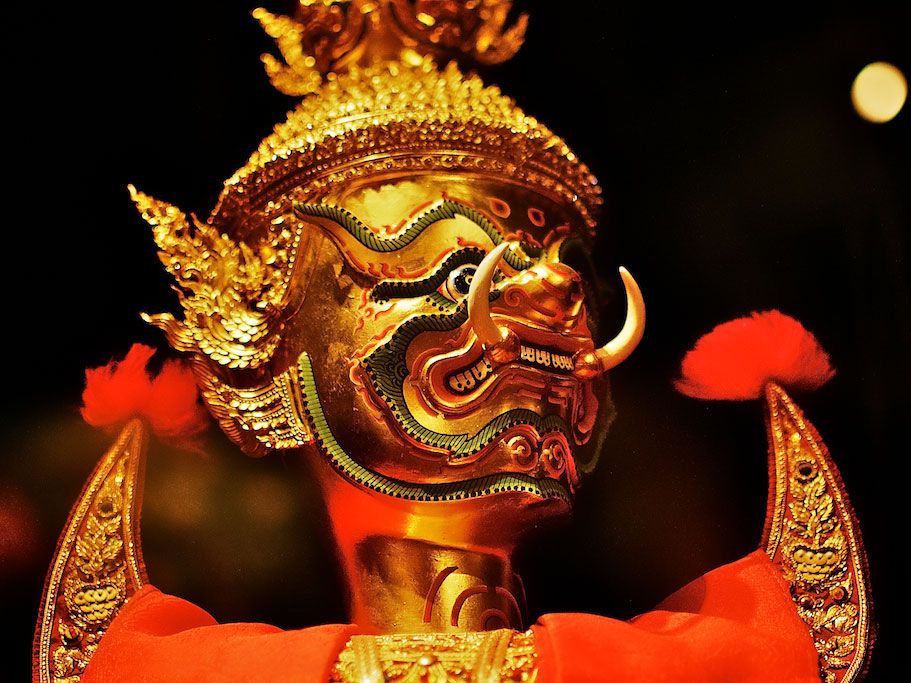 A lost art of puppet theater will be revived in Thailand at the end of this month as part of the lavish funeral ceremonies for the country's former king.
Translating to "royal puppets," Hun Luang uses 3-foot-tall wooden marionettes mounted on tall poles that operators wear strapped to their bodies. A system of 20 strings, ten mounted on each side of the contraption, allows the puppet masters to make the marionettes intricately dance along to slow songs composed specifically for them, writes AnneMarie McCarthy for Lonely Planet.
The puppets have a rich tradition of performing for Thailand's royalty, and historically, elaborate shows for royalty were known to showcase more than 100 puppets in choreographed displays. However the style ultimately fell out of favor, writes Phatarawadee Phataranawik for The Nation.
The last known performance of the art of Hun Luang actually took place at the royal funeral of King Rama IV in 1868. Afterward, knowledge of how to make the puppets and perform the shows became slowly lost to time until a university student interested in the topic came across a manual about Hun Luang in the 1990s.
According to Karnjana Karnjanatawe of the Bangkok Post, the student, Kamol Kankitcharoen, relied on a historical manuscript to build one of the marionettes himself. He put the puppet on display in the classroom he taught in, where it eventually caught the eye of the mother of one of his students who worked for the Thailand's fine arts department.
Inspired by Kankitcharoen, the department began a project to preserve the art of Hun Luang in 2016. While Kankitcharoen had previously been unsuccessful with making his puppet dance, classical dancers were able to rediscover the old techniques used to operate them. Four dancers will perform at the royal funeral, one of whom is a woman, likely the first time a woman has ever performed this style of puppetry.
On October 26, they will bring Hun Luang back to life during the lavish $90 million royal funeral for the late king, Bhumibol Adulyadej, who died last year. Unlike in 1868, after the funeral, performers plan to continue making puppets and performances to permanently revive this historic art for future generations to enjoy.