Texas Woman Rescues 1,500 Hypothermic Bats During Cold Snap
The Houston Humane Society wildlife center director nursed the animals to health in her attic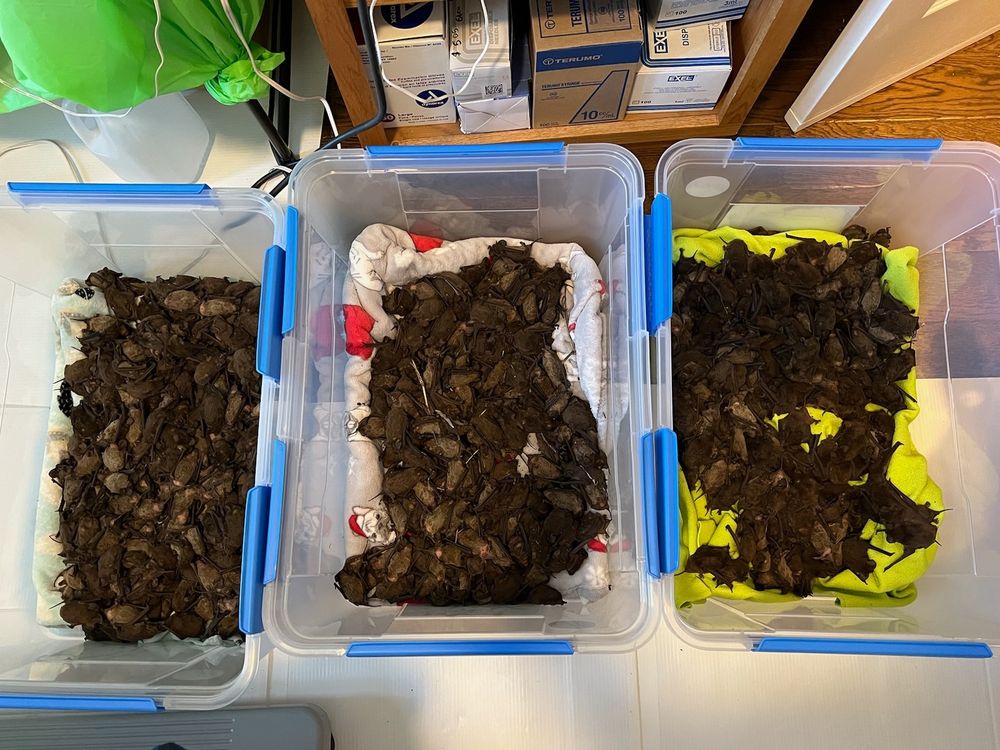 About 1,500 Mexican free-tailed bats were rescued in Houston over the holidays, after an Arctic front brought extreme freezing temperatures. Weakened by the cold, they had fallen from their roosts in the city's bridges. 
"They're only three inches long at the most, they don't have much body fat and they get cold very quickly," Mary Warwick, executive director of the Houston Humane Society TWRC Wildlife Center, tells the Washington Post's Cathy Free. "When they shut down from hypothermia, they release from the bridge, and some of them will die."
Mexican free-tailed bats are Texas's most common bat, per the Texas Parks and Wildlife Department. An estimated 250,000 live at the Waugh Drive Bridge, located less than two miles west of downtown Houston. Some of the colony migrates south to Mexico when temperatures drop in late October to mid-November, but a large population remains behind for the winter.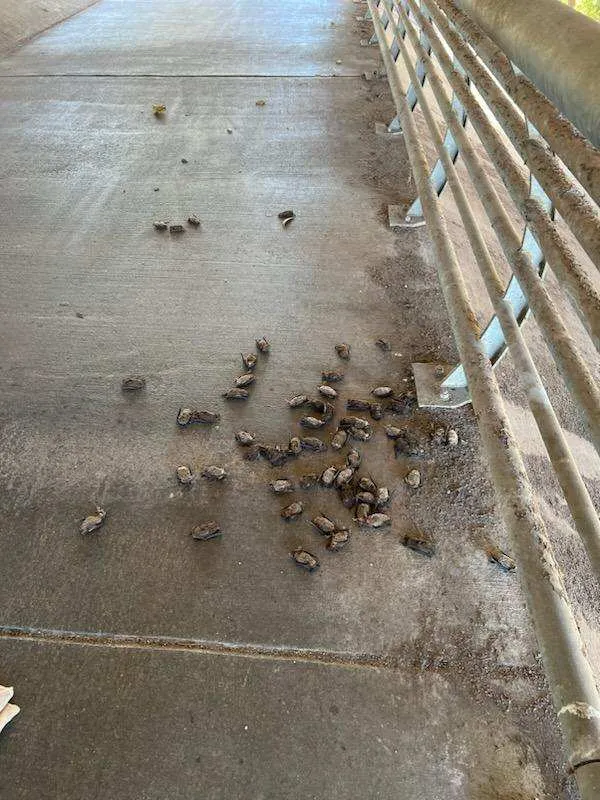 In February 2021, an unusual winter storm that knocked out power for millions of people in Texas also led to the deaths of 5,000 bats, per the Post. Eager not to repeat the events of the previous year, Warwick decided to check up on the animals while running holiday errands. She was horrified to find the concrete under Waugh Drive Bridge littered with tiny cold-stunned bat bodies. 
"There were about 138 bats that had become hypothermic," she tells CNN's Zoe Sottile. "They looked dead."
Warwick sprang to action. She quickly gathered the animals, placed them in a box in her car and turned on the seat heater to warm them up. After arriving at her house, Warwick moved the hypothermic critters to an incubator, injected them with fluids and hand-fed them a mealworm gruel.
But her work was far from over. Over the next several days, Warwick and a team of rescuers collected hundreds more bats from the Waugh Drive Bridge and a second colony at the Fite Road Bridge in Pearland.
"By the time I was up to 900 bats, I decided it was time to slow down their metabolism, so they wouldn't need to eat as much," she tells the Post. "It was becoming pretty time-consuming to care for them all."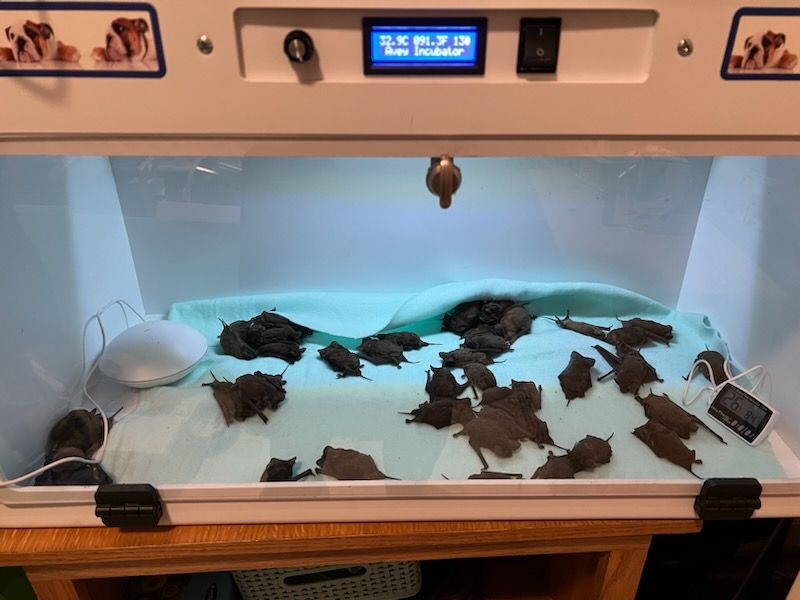 Warwick decided to keep the animals in dog kennels in her attic, where the temperature was colder, but not freezing. There, the animals' metabolisms would drop, so they wouldn't need to eat, but they would still drink water. By Christmas, she had more than 1,500 bats in her house. 
"What she did for these bats is incredible," Beverly Brannan of the Houston Humane Society says to the Post. 
"Mary is really the only bat expert in our area; she's a one-woman show," she tells the publication. "When she saw that those bats needed help, she didn't sleep for several days so she could save them."
Hundreds of more bats returned to their colony at the Pearland Fite Road Bridge late this evening.

These poor babies were rescued from the ground minutes away from freezing to death last week. They have been in great hands with our Wildlife team TWRC pic.twitter.com/RBcnBN7iu4

— Houston Humane (@HoustonHumane) December 29, 2022
Bats are important to the area's ecosystem, Warwick tells Briana Conner of KTRK. The animals can eat up to two-thirds of their body weight in insects each night, which helps keep crop pests in check and saves farmers up to two pesticide applications per year, per the Texas Parks and Wildlife Department.
On December 28, temperatures had climbed back into the 70s in the Houston area, so Warwick and the local Humane Society released 693 bats back to the Waugh Drive Bridge. Later that night, they returned a few hundred more to Pearland.
In total, only 115 of the collected bats died, per CNN. 
"I was very happy with that," Warwick tells the publication. "Especially the initial fall—that's gotta be a hard fall, falling 20 feet from the bridge. It's remarkable that these little guys can make it through."