Remains of Temple to Ramses II Discovered Near Cairo
The recent find was five years in the making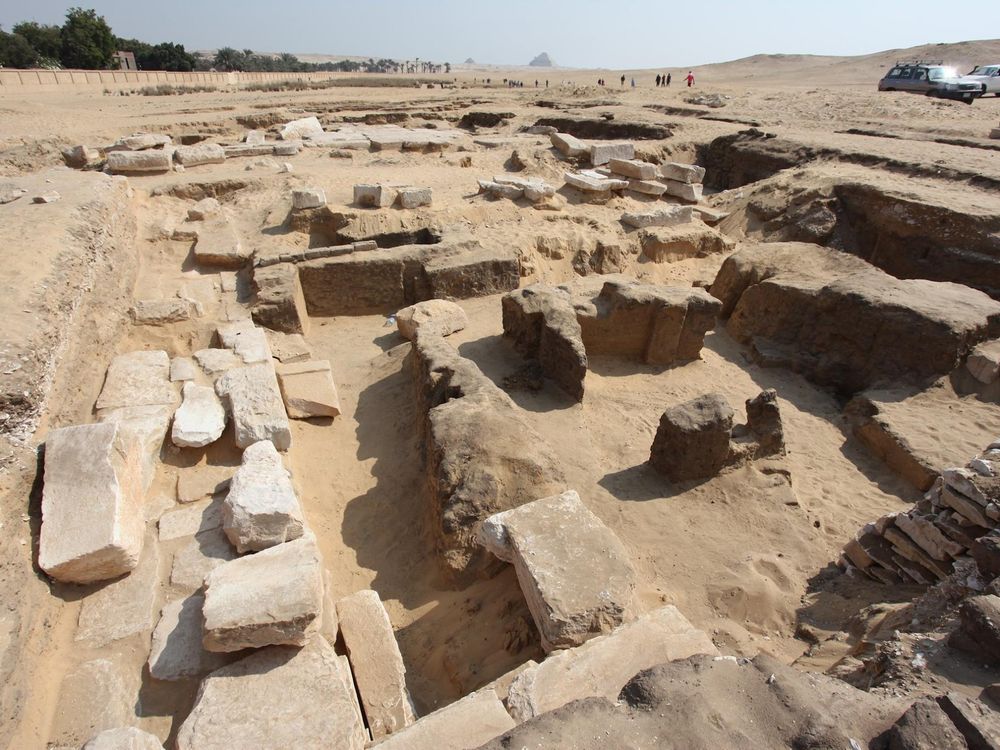 It was a discovery five years in the making. Back in 2012, an Egyptian-Czech archaeological team discovered initial evidence of a temple in the Abusir necropolis southwest of the country's capital. Now, according to Egypt's Ministry of Antiquities, the team has uncovered the remnants of the 3,200-year-old temple there to Ramses II.
As Callum Patton of Newsweek notes, the temple found in Abusir was roughly 170 feet long by 100 feet wide, and was likely built between 1279 B.C.E. and 1213 B.C.E. (the reign of Ramses II). Though only the mud brick foundation remains today, archaeologists have been able to glean details about the once-impressive structure.
A large entrance court opened into a hall filled with pillars. Parts of its walls which were painted blue (despite the drab look of their ruins today, many Egyptian temples and buildings were actually painted in bright colors). Going further into the building, there was a sanctuary with divided into three rooms where worship would take place. Engravings to the Sun gods including Ra were found in the remains of the temple. These details provide clues to the types of worship that would have taken place there, says Mirsolave Barta, director of the Czech mission.
"The discovery of the Ramses II temple provides unique evidence on building and religious activities of the king in Memphis area and at the same time shows the permanent status of the cult of sun god Re who was venerated in Abusir since the Fifth Dynasty and onwards to the New Kingdom," Barta says in an interview with the Egyptian state-owned outlet Ahram Online.
Ramses II ruled ancient Egypt for 66 years until his death in 1213 B.C. Known as one of Egypt's greatest pharoahs, he erected an impressive number of monuments to himself during his lifetime that—like this temple—archaeologists continue to uncover today.